Masuda Rei, a disciple of Jiro Ono – widely regarded by his contemporaries as the greatest living sushi craftsman – marks the grand opening of Shoku-tei Sushi, a new brand produced by him on June 3rd in Shenzhen, China. By sourcing and using a plethora of top quality and carefully selected Japanese ingredients, Chef Masuda Rei aims to deliver stunningly authentic Edo Mae sushi masterpieces in Omakase style. Shoku-tei sushi presents a lightly flavored seasonal cuisine that compliments the temperature of sushi and brings new depths of colors to the fine dining industry in Shenzhen.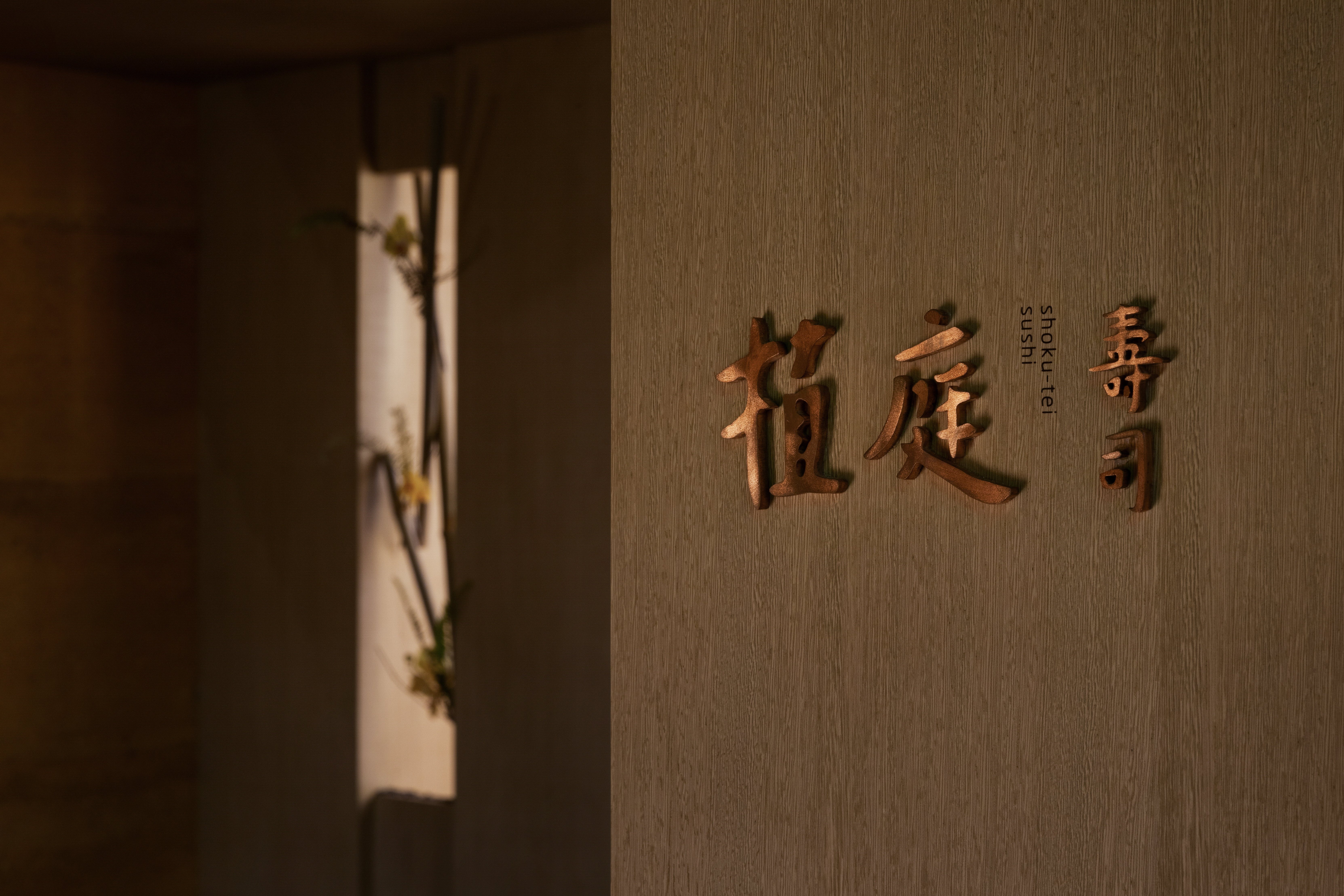 Edo Mae sushi is a cuisine that best reflects the spirit of Japanese craftsmanship. It conveys a deep connection between hand and heart, combines heart with skill in order to successfully incorporate the ingredients from this human-nature relationship, and brings them into perfect harmony. Based on the changes of the four seasons, the menu has up to 15 different types of seasonal seafood. It is made up of 5 dishes and 12 pieces of sushi which are all prepared using traditional Edo Mae sushi processing techniques unique to each type of fish, bringing out all the flavors of the fish. Signature dishes include: Kohada, Tamagoyaki and Prawn all continue the traditional practice of Sukiyabashi Jiro by Ono Jiro, embodying the concept of "eat by the season", and portrays the delicate and passionate artistic realm of Japanese cuisine.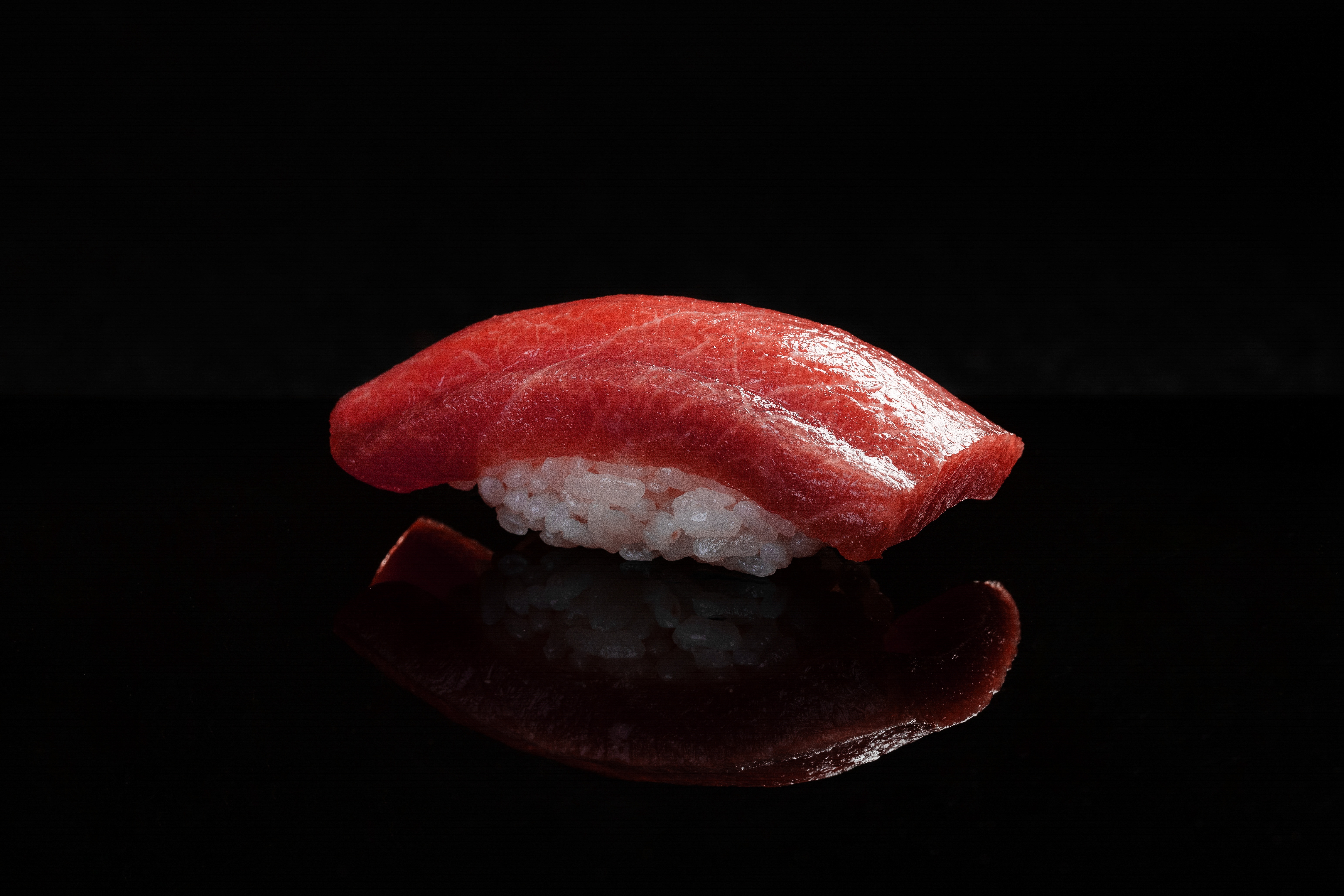 Tuna
Gizzard Shad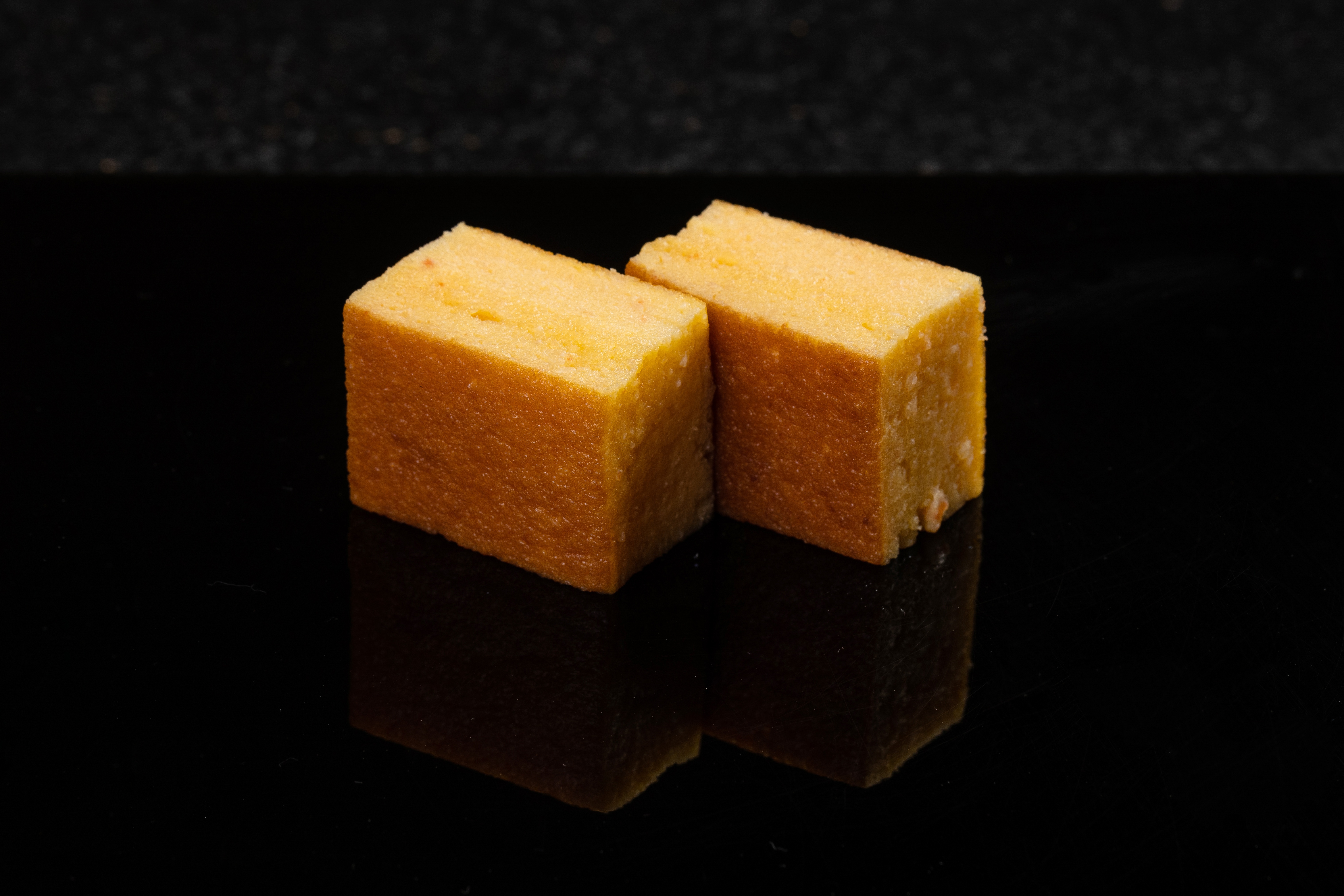 Tamagoyaki
For the new establishment, Chef Masada Rei has entrusted two of his well-established disciples, Koguchi Shiro and Ishida Kazuhiro with the task of being the resident chefs. Chef Koguchi Shiro is from Fukuoka, Japan, and is fluent in Chinese. He believes that the essence and personality of sushi lies in the acidity and hardness of its rice. When you put good Shari (sushi rice) into your mouth, it will stimulate and bring out all the hidden flavors of the fish. Chef Ishida Kazuhiro, who has previously worked at Ginza Kyubey, one of the three benchmarks in Japanese sushi industry, hopes that through his extensive sushi experience, he is able to present authentic delicacies through a combination of natural and man-made flavors using careful and thoughtful ingredient selection, rice cooking excellence, and exquisite handgrip and rice ball molding skills.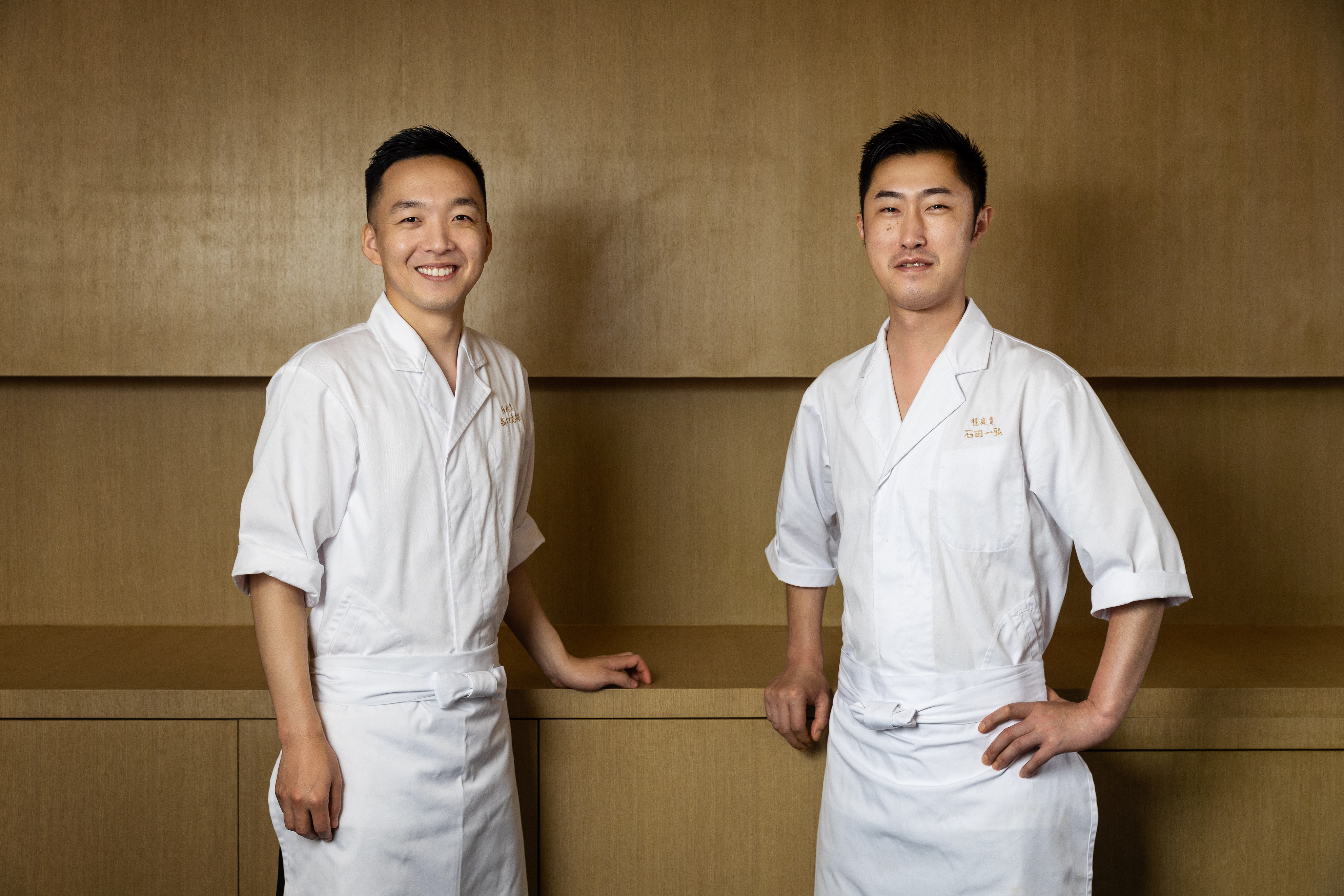 Chef Koguchi Shiro(left) and Ishida Kazuhiro(right)
In order to highlight the vibrant taste of the sushi, the two chefs pay special attention to the temperature change of each sushi and the cooking method of fish ingredients to ensure that each dish is consistent and possesses endless aftertaste. In addition, the menu will be supplemented by various wines and dishes according to the season. The chef will also select a dozen different types of sake according to the characteristics of the dishes and style of the sushi. New wines and styles will also be recommended each day by the chef.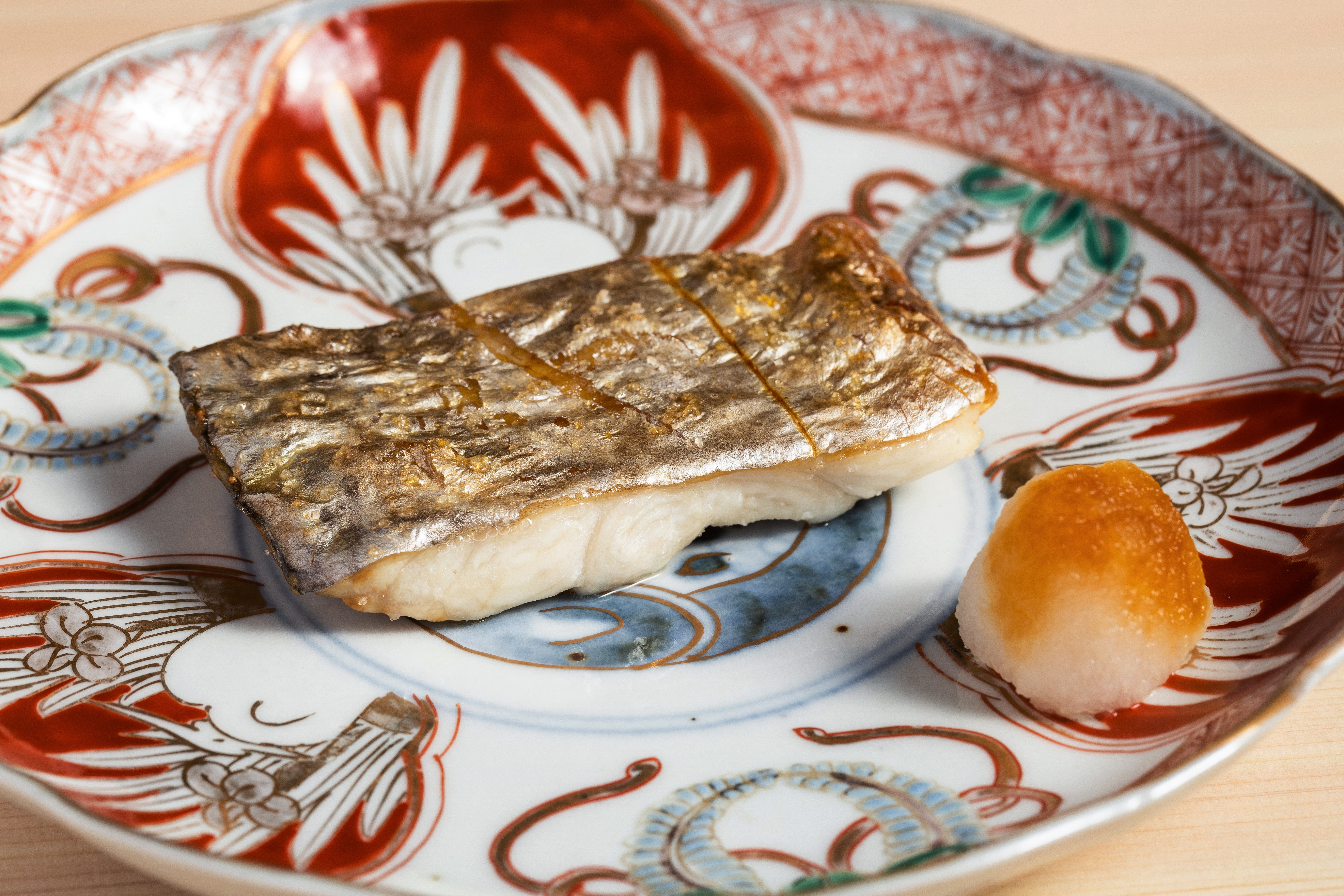 Seasonal dish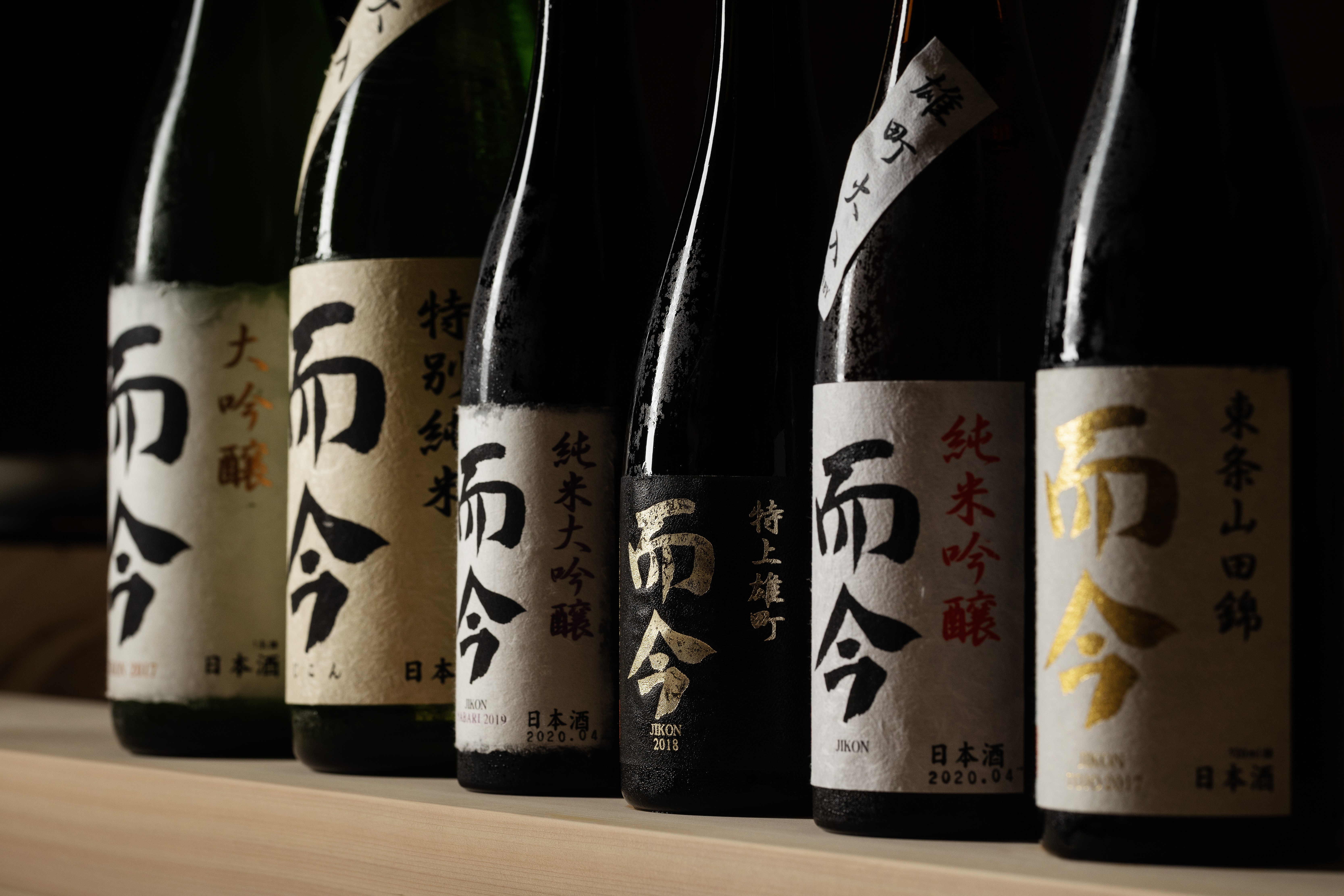 Selected sake of Shoku-tei Sushi
Shoku-tei Sushi also follows the spirit of excellence in the selection of their utensils. The team personally visited many different ceramic markets, galleries, antique markets in Tokyo and Kyoto, and carefully chose works by famous artists such as Suda Seika and Okamoto Sakurei. Unique glassware was also selected, from the classic "Edo Kiriko" to the "Satsuma Kiriko" with characteristics of southern Kagoshimato the modern Kimura Glass, all of which highlight the exceptional skills of Japanese craftsmen. The combination of these carefully selected utensils, together with the dishes and fine wine, provide perfect synergy in creating the ultimate dining experience which is also a core mission of Shoku-tei Sushi.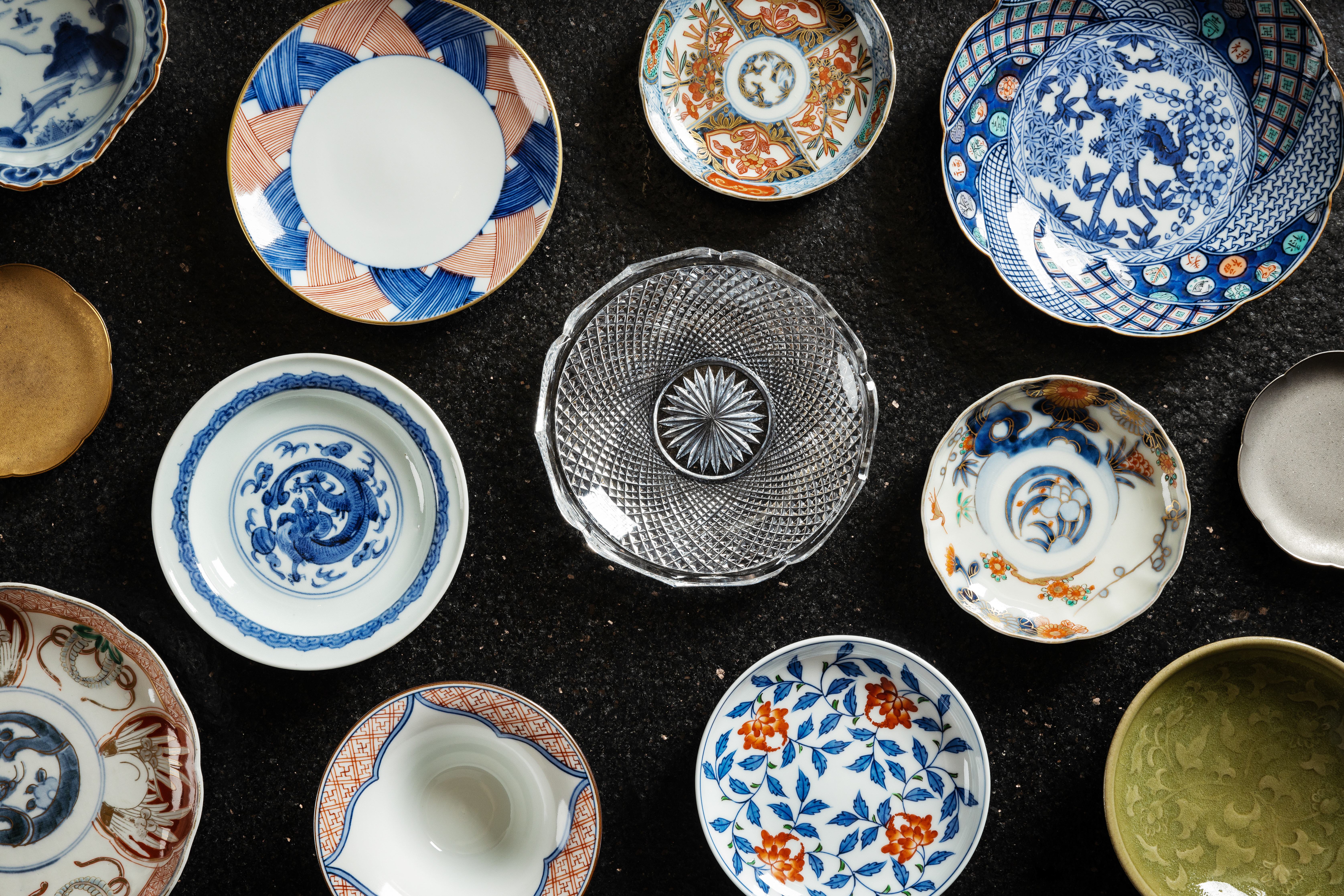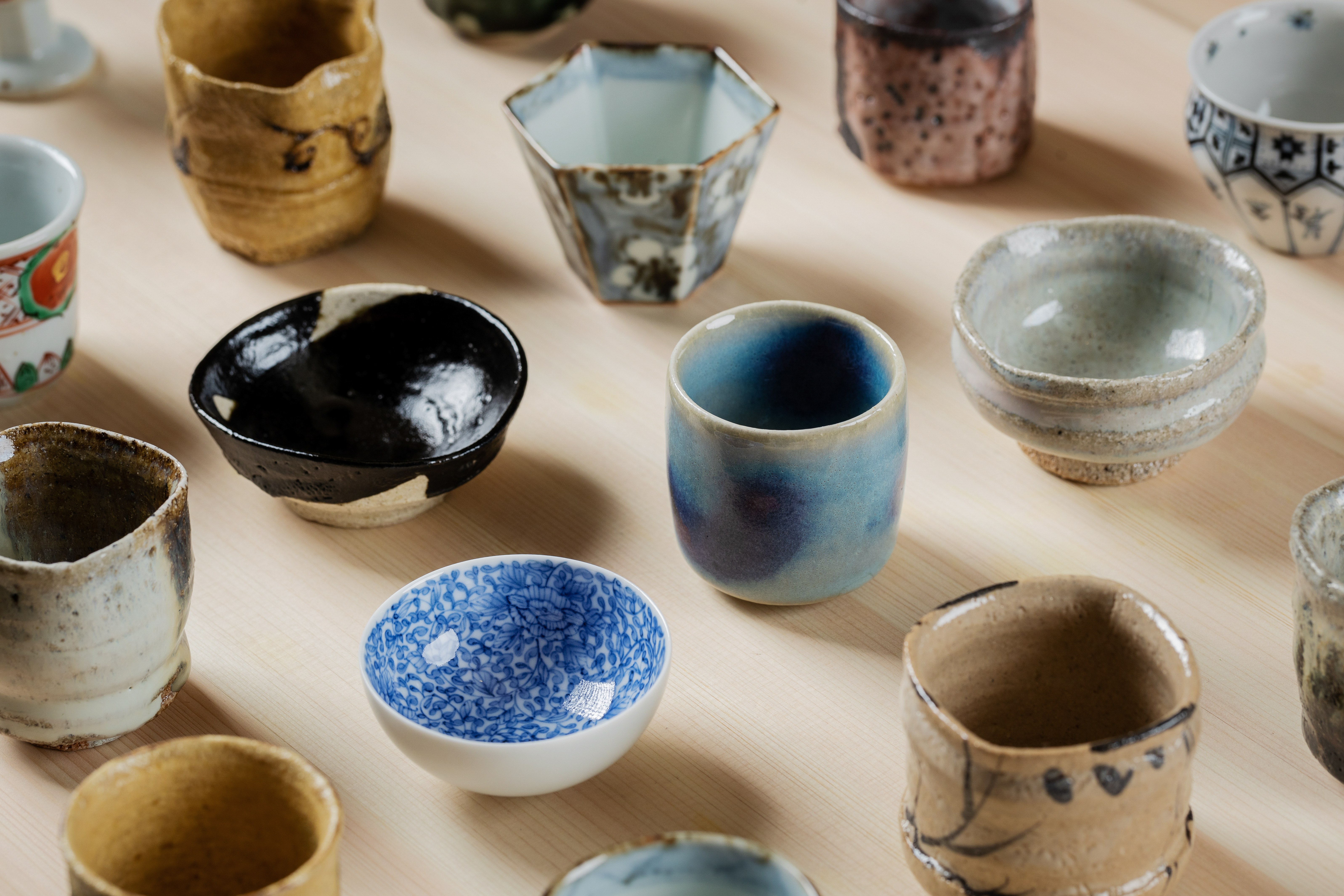 The restaurant has 10 seats at the sushi counter and 3 private rooms, totaling a maximum of 22 seats available. The aesthetic design was created by a new team called "Nature Times Art Design". Its design concept comes from Su Dongpo's evaluation of TaoYuanming's poetry "The reason why we value the dry and bland is that, if the outside is sere, the inside will be lush". The unique design creates a relaxing and smooth environment with tranquil atmosphere. The entrance is extended by traditional water features mixed with water, stone and flower landscaping. The main dining area is oriental focused and makes use of 100-year-old Japanese cypress, more than eight-meter-long silk lanterns and straw textured walls. The use and combination of these different materials and play of lights and shadows create a simple and beautiful atmosphere with abundant elements so that guests can fully enjoy pure sushi culture at its best.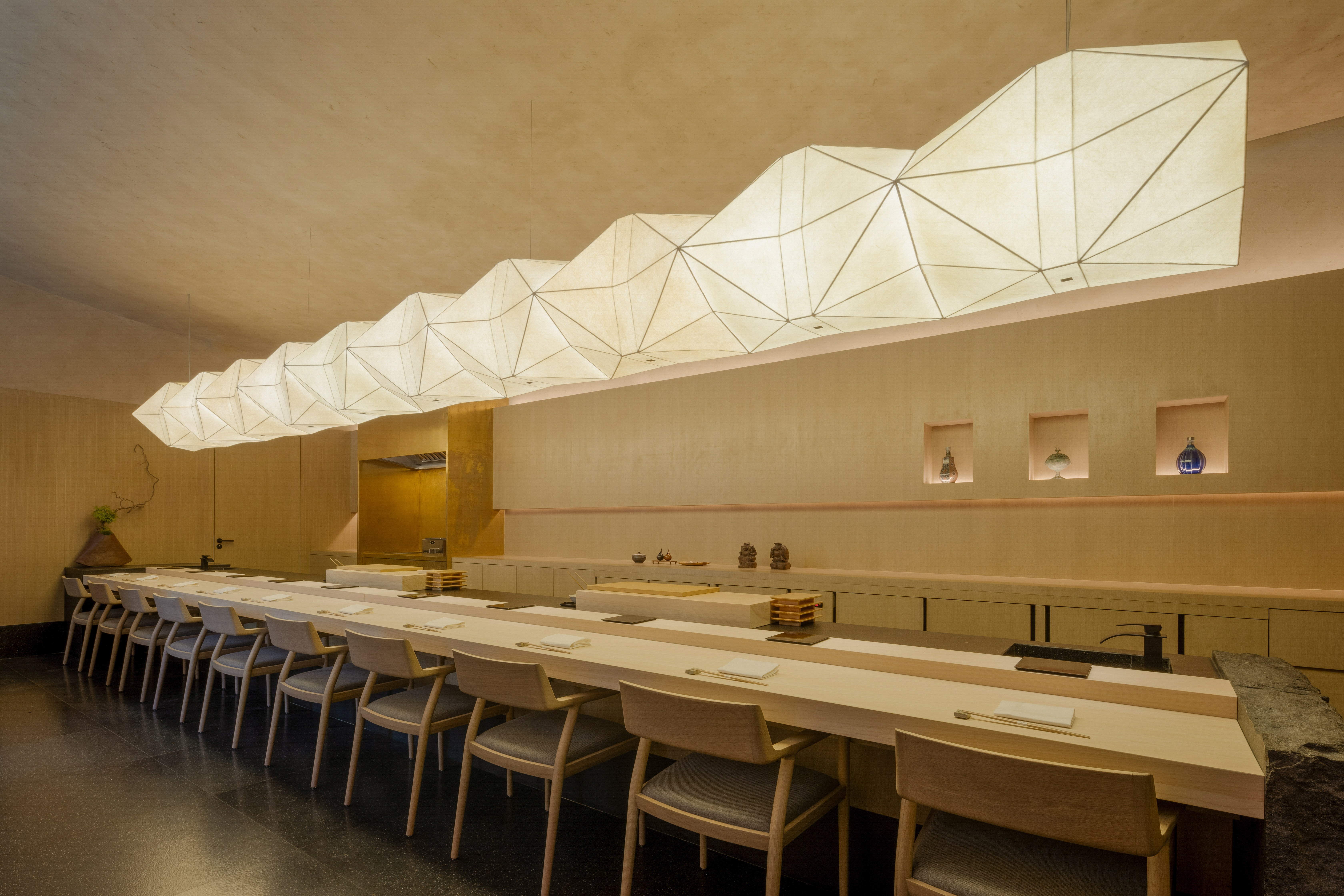 Shoku-tei Sushi contains many ingenious details. The combination of high-quality fish ingredients and traditional wine from Edo in Tokyo brings a stunning Japanese sushi tour to Shenzhen dining enthusiasts!From Wednesday June 3rd, Shoku-tei Sushi will officially open to the public, serving lunch and dinner. Priced at RMB 1680 for lunch and RMB 2380 for dinner, plus 10% service charge per person. Due to the demand, it is recommended to reserve seats at least 7 days in advance to avoid disappointment. For further details and reservations, please contact: 0755-23941378; 133-1296-4491
——————————————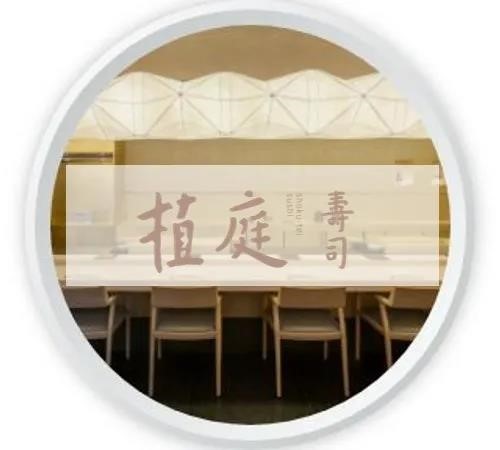 | 地址 Address |
深圳市福田区One Avenue卓悦中心中央大街
N137街铺1楼
One Avenue Central Street N137, 1/F,
2005, Shennan Road, Futian District, Shenzhen
| 营业时间 Opening Hours |
周二-周日
午餐12:00-14:30, 晚餐18:00-22:00
Tue-Sun
Lunch 12:00 am-2:30 pm
Dinner 6:00 pm-10:00 pm
| 预约到店 Tel |
0755-23941378
133-1296-4491
| 微信客服 Scan the QR Code For Reservation |

如有任何合作需求,還請發信至
allenli@allstarcomms.com
lucylee@allstarcomms.com