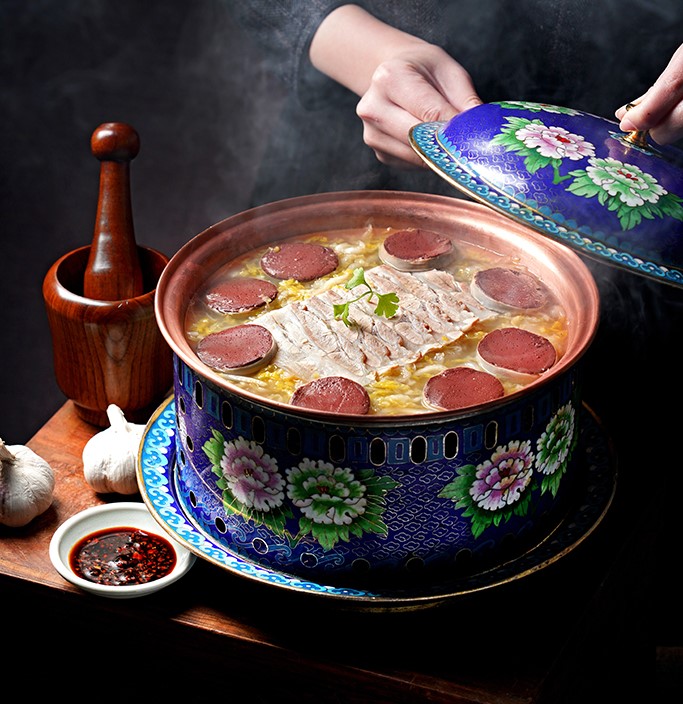 小馆过年菜
Signatured Chinese New Year's Stew
奉天小馆
奉天,清代辽宁省旧称。坐落于此的"奉天小馆"成立于2013年6月,承袭东北菜精髓,深植于二大菜系技艺传习,并融会贯通其他菜系经典所长,传承经典,融合创新。荣列为国家级非物质文化遗产并获得中国饭店协会中国非遗美食大奖荣誉单位。全国共9家直营店,分布于沈阳、鞍山、济南、太原。2020年拓展至北京和深圳。
Feng Tian, former name of Liaoning province in Qing Dynasty, is a coastal region in Northeast China. Nestled in this populous province and opened in June 2013, Feng Tian Xiao Guan (奉天小馆) is a deep dive into classic Northeastern cuisine and combines major classic Chinese cuisines to offer heritage elegance and creative twists. The brand claims its place on the National Intangible Cultural Heritage List and is awarded Honorary Unit of Chinese Intangible Cultural Heritage for Culinary Arts by China Hospitality Association. The brand operates 9 restaurants in Shenyang, Anshan, Jinan, and Taiyuan, with new locations added in Beijing and Shenzhen in 2020.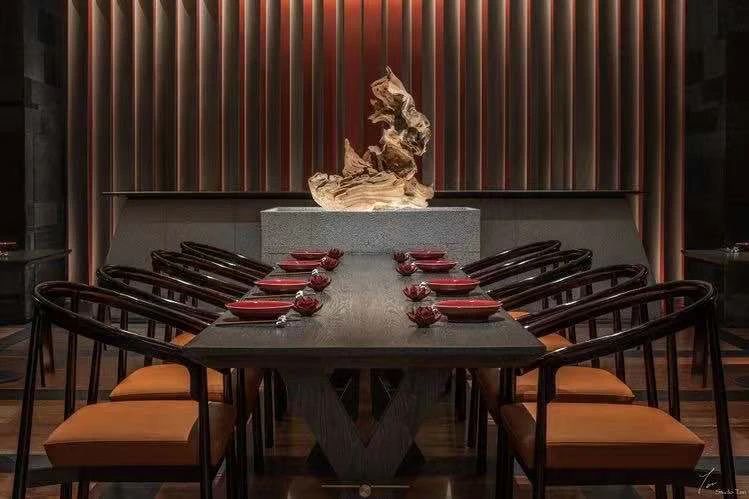 行政总厨袁永清
袁永清师傅为沈阳奉天小馆品牌功勋人物,竭力于将辽菜文化和奉天小馆品牌推广到全国。多年来一直将各菜系经典所长融入到品牌的菜品研发中,深受食客及餐饮大师的好评,并致力于辽菜的传承,多次到各大院校进行交流与传授菜品烹饪技艺。袁师傅不仅为辽宁省餐饮业领军人物, 亦担任世界中餐业名厨委员会委员,法国埃科菲厨皇西餐协会常务理事以及法国蓝带高级行政总厨,并多次参加国内各项餐饮大赛的角逐,获得荣誉有:中国非物质文化遗产传承人;国家级技能竞赛二级裁判员;第六届全国烹饪大赛特金奖、金奖得主;东北亚餐饮影响力人物奖;东北亚餐饮影响力人物奖等。
Renowned chef and brand hero – Yuan Yongqing, an avid promoter of Liaoning cuisine and brand culture of Feng Tian Xiao Guan, has been incorporating highlights from traditional great cuisines into his culinary development, and his artistic range of creations have received wide acceptance and recognition from diners and food commentators. Committed to inheriting Liaoning cuisine, he has attended culinary events on various occasions to share his cooking techniques and inspirations. A leading role in Liaoning's catering industry, Chef Yuan is also a member of the Famous Chefs Committee of the World Association of Chinese Cuisine, standing director of the Disciples Escoffier, and executive chef at the Le Cordon Bleu Culinary Arts Institute. His honours include: Inheriting People of the National Intangible Cultural Heritage, Tier-2 Referee in National Skills Competition, winner of Special Gold Award and Gold Award of the Sixth National Cooking Contest, and winner of Northeast Asian Catering Most Impactful Award.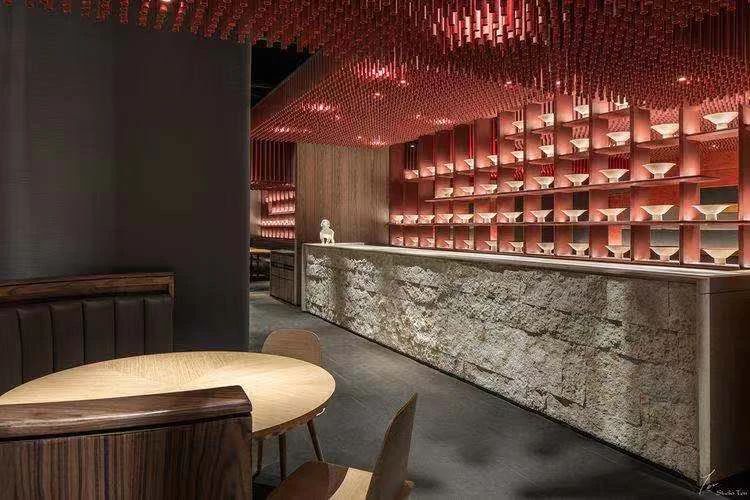 奉天料理
东北菜蕴涵东北悠久历史与丰富的文化内涵,是全国各大菜系第一个成为国家非物质文化遗产的项目。奉天小馆供应的料理宛如具有当代精神的美食历史缩影,在团队不断钻磨精研下研发出200余种菜品、50余种主食、饮品30余种。选用当地的山珍野味,以悉心讲究火候的烹饪工艺,呈现醇厚香浓的奉天之味, 经典菜品包括奉天老式锅包肉、雪棉豆沙、暴脾气过桥大排、江雪糖醋小排、那年秋天的茄子、豆角烀饼、小馆过年菜等。
Overtaking other cuisines to be first listed on the National Intangible Cultural Heritage, Northeastern cuisine offers an enchanting glimpse into the region's gastronomic culture and rich history. Feng Tian Xiao Guan's contemporary Northeastern menu is reinvented in a way that draws on forgotten traditions while looking forward and presents a never-ending spectrum of more than 200 dishes with over 50 staples and 30 drinks. Refined in the selection of locally-sourced seasonal ingredients and notable for its dexterous control of heat and time, the restaurant strives to instil rich and powerful flavours into its mouth-watering course suite. Highlights include Traditional Double Cooked Pork Slices, Red Bean Slush, Signature Ribs, Sweet and Sour Ribs, Autumn Aubergine, Pork Ribs with Carob, Potato and Flatbread, and Signature Pork Stew.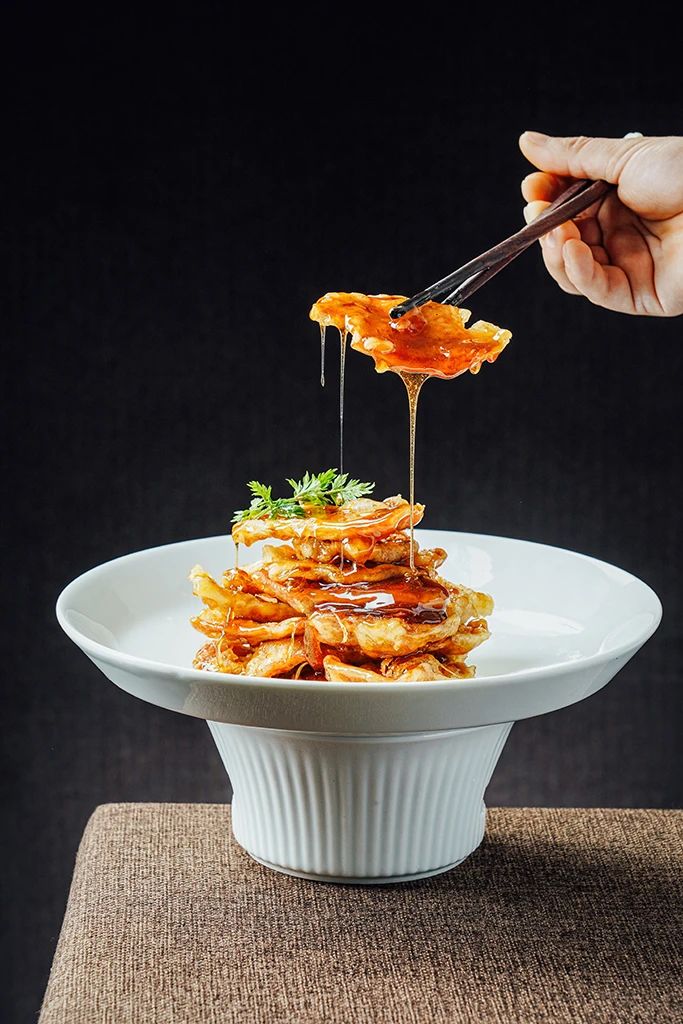 奉天老式锅包肉
Traditional Double Cooked Pork Slices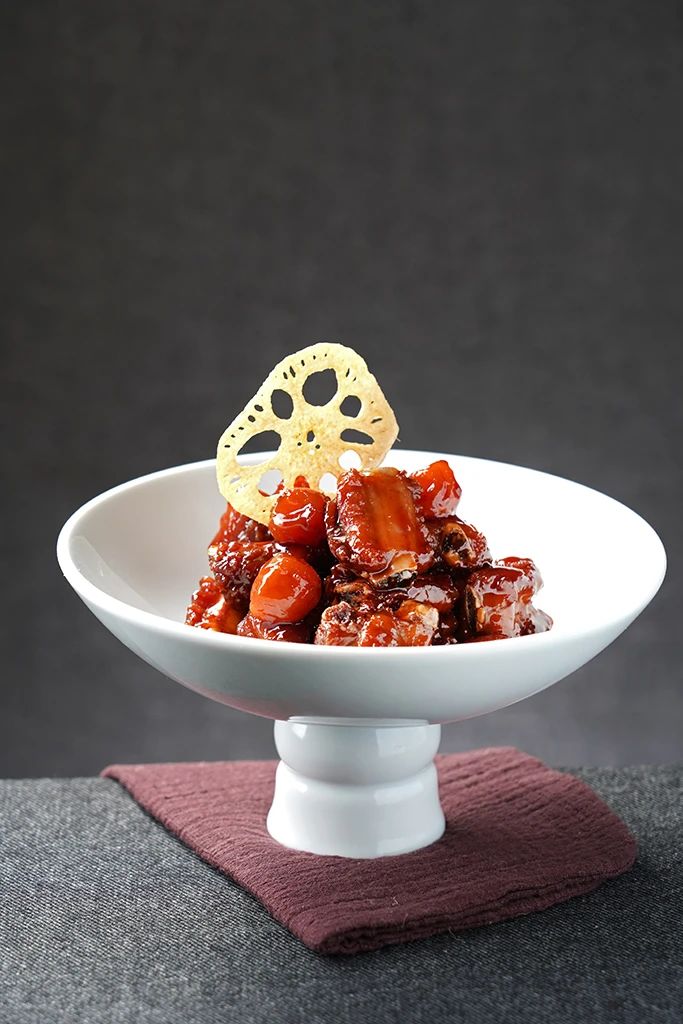 江雪糖醋小排
Slices Sweet and Sour Ribs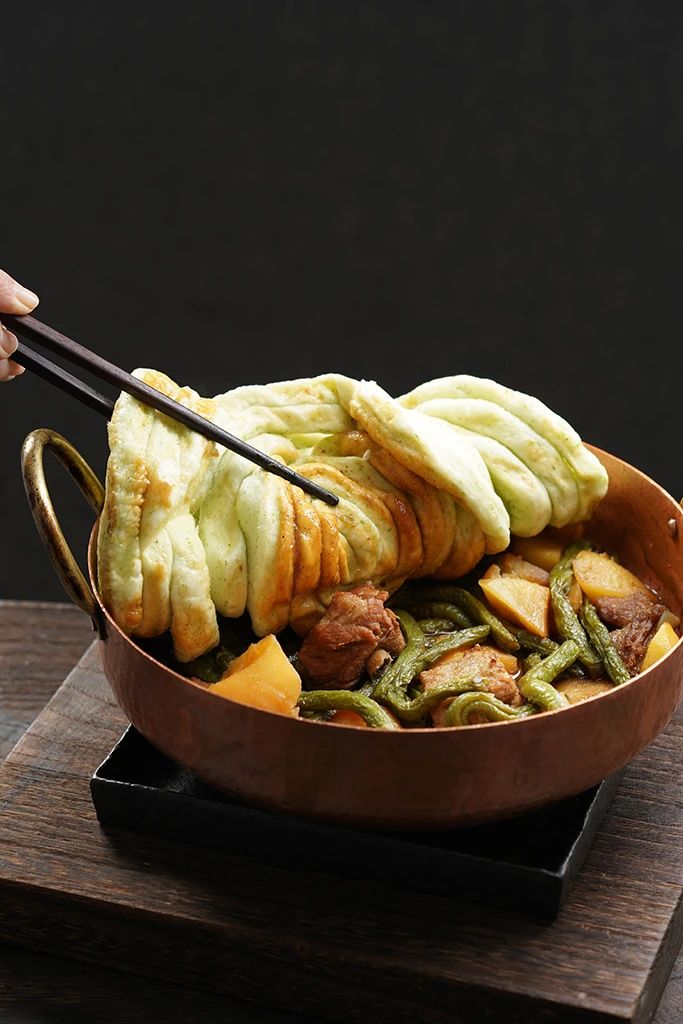 豆角烀饼
Potato and Flatbread
品牌精神
"奉,乃承也",奉天小馆将传承经典融合创新作为品牌价值,用心寻找老奉天博大精深的经典美食,秉持"老菜新做"的烹饪理念,在传统的根脉下勇于创新,博采众菜系之长,以全新的形态匠心演绎辽菜文化。让食客在温暖舒适的环境中,享受以真挚情意传递出的美味工艺。在奉天小馆,吃的是匠心技艺,品的是质朴情怀。
Feng 奉, means following and inheriting in the Chinese language. Feng Tian Xiao Guan has always valued classic fusion and originality, perhaps best demonstrated through holding onto time-honoured Feng Tian delicacies and actualizing inventive ideas in its best-loved dishes. This is a classy affair that mixes rustic authenticity with natural flair; arguably what Northerners are best known for, and where diners can enjoy its intimate atmosphere and craftsmanship.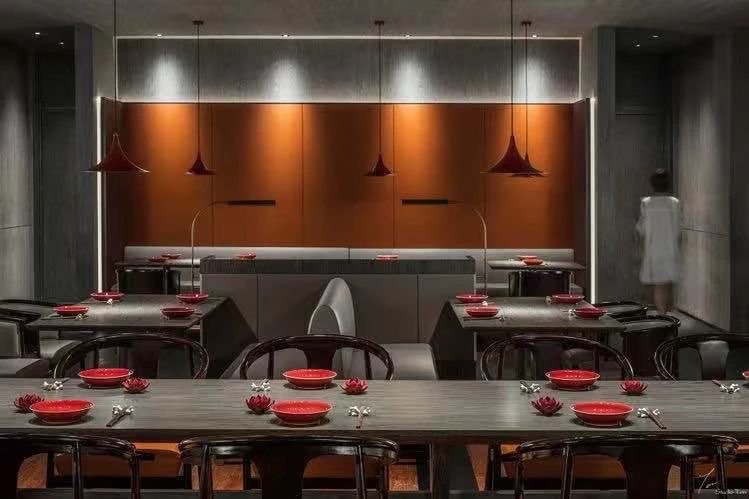 欲了解更多奉天小馆信息
请关注
Follow Feng Tian Xiao Guan on