夏天的气息炽烈而活泼,骄阳似火,万物也随之蓬勃生长。盛夏南风草木香, Talib Hudda主厨巧用应季时令食材,博观约取倾情创作而成本季全新Refer菜单。
Vital, bright summer breeze is alive and blooming with everything flourishing with full sun. Chef Talib Hudda is showcasing this season's finely crafted brand-new menu at Refer with blissful seasonal ingredients.
北欧灵魂‧亚洲精髓
Nordic soul, Asian essence
生长于拥有得天独厚生态资源及丰富自然样貌的加拿大,Talib主厨从小对人和大地、生态、环境之间的连结自有独到情感。在积累厨艺经历的过程中,他亦深受北欧料理"可持续性、季节性、使用本地蔬菜,以及体现食材本味"的精神启发,从而形塑出"世间万事万物皆可借鉴为创作灵感"的餐饮哲学。
Growing up in Canada, a country blessed with a wealth of ecological resources and rich landscapes, chef Talib has developed a deep appreciation for nature and a unique sense of connection between people and the land, ecology and environment. Throughout his culinary journey, he took inspiration from the Nordic cuisine, its value of sustainability, seasonality, use of local produce and expression of the original flavours of ingredients, which gradually become the foundation of his culinary philosophy – everything in the world can be referred.
深耕于亚洲多年,在接触到多样新鲜有趣的丰富物产之后,Talib Hudda主厨更致力于找寻亚洲和国内各地优质时令食材,并将更多亚洲元素和风味融入到菜品当中。
Years of professional experience in Asia have introduced chef Tablib Hudda to a plethora of exotic and interesting ingredients, which fuels his steadfast commitment to sourcing quality seasonal ingredients from across the country and the rest of Asia, instilling Asian elements and flavours into his widely creative dishes.
夏日之味‧盘中绽放
Taste of summer, blooming in the plate
料理是展现厨师风格的最佳语言,Refer夏季菜单承袭Talib Hudda主厨的烹饪哲学,以海鲜和蔬菜为主角,从太平洋扇贝、北海道马粪海胆、北海道南瓜、日本玉米、越南黑巧克力到四川白鳟鱼、贵阳茗荷、贵州辣椒油和夏季盛产的北京蜜桃,透过各种精彩的食材碰撞,呈上一道又一道尊重自然,遵循季节感和在地化风土交融的佳肴。
Dishes are the direct result of a chef's culinary style. Inheriting chef Talib Hudda's cooking philosophy, Refer's summer menu features wide-ranging seafood and vegetables, from Pacific coast scallop, Hokkaido sea urchin, Hokkaido pumpkin, Japanese white sweet corn and Vietnam dark chocolate, to Sichuan albino trout, Guiyang myoga, Guizhou chilli crisp and Beijing honey peach. The food comes in a colourful whirlwind that effortlessly blends in beautiful regional produce and natural seasonal delight.
贵阳茗荷 GuiYang Myoga
本季焕新的还有菜单形式,从开业以来提供的Balance和Experience品鉴菜单将幻化为一整套更加丰富的经典品鉴菜单,提供食客完整又具备更多菜式选择的就餐体验。
Apart from dishes, the menu format is taking on new look as well. The Balance and Experience tasting menus that have been available since opening are integrated into a more extensive classic tasting menu, offering diners a complete dining experience with a wider choice of dishes.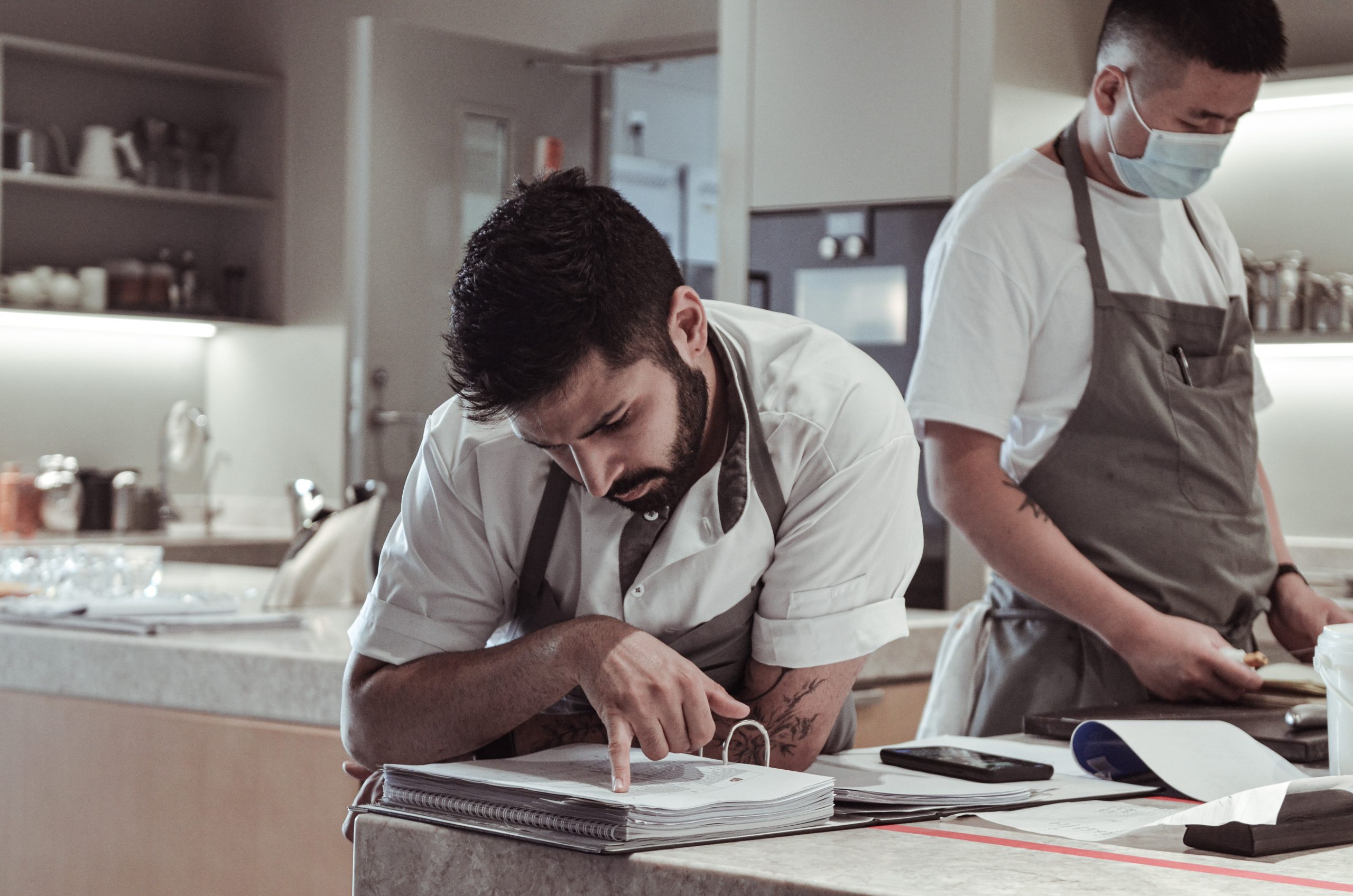 夏季菜品 Summer Dishes
Refer Select Oscietra Caviar | Refer精选鱼⼦酱
Chamomile Kombucha|Yuzu Creme Fraiche | Carrot| Onion |Lily Bulb
洋⽢菊红茶菌|⽇本柚酸奶油 | 胡萝⼘ | 洋葱 |百合
Refer经典菜式精选鱼子酱在夏季换上新装,是揭开盛宴序幕惊艳的一霎。洋甘菊红茶菌搭配日本柚酸奶油酸爽开胃,缀以蔬菜,胡萝卜,洋葱以及百合的清香,和鱼子酱的丰盈滋味构成和谐乐章。
Summer Pea Tofu | 豌⾖⾖腐
Pumpkin Seed Miso | Garden Vegetable | "Umami Broth"
佐南瓜⼦味增|时蔬|鲜味⾼汤
Refer Select Oscietra Caviar is getting dressed up for summer to kick off a stunning feast. Paired with tart, appetising Japanese yuzu cream fraiche, the rich, luscious caviar is livened up by a flavourful symphony with chamomile kombucha, carrot, onion and lily bulb.
打破框架的蔬食料理超越想象。豌豆制成的豆腐,佐以做工繁复的鲜味高汤和南瓜子味噌,搭配应季时蔬。充满生命力的花草元素,取自大自然中的缤纷色彩,将夏天热情与旺盛活力展露无疑。
A vegetable dish that breaks the mould to reach beyond your imagination. Tofu made from garden peas is complemented by intricately crafted umami broth, pumpkin seed miso and seasonal vegetables. As if splashing nature's colour palette, this bright, vital floral pleasure speaks true of the vibrancy and exuberance of summer.
7月31日,Refer全新品鉴菜单正式问夏。
Check out this season's official tasting menu at Refer on 31st July!
*菜单视食材供应情况而定
*Menu items may change with market availability
*菜品图仅供参考,以实物为准
*The dish photos for reference only, subject to the actual
温馨提示
Please be gently reminded
营业时间 Openning time
周三至周日Wed. to Sun.18:00 – 22:00
着装提示Dress code
商务休闲/正装 Business Casual/ Formal
预订方式 Reservation
为确保带来最佳的就餐体验
前来Refer就餐的客人可通过Refer官方网站/微信
进行提前预订并支付全额订金即为预订成功
宾客的饮食习惯请于预订时告知确认。
To ensure the best dining experience, guests are encouraged to make a reservation through Refer's official website or Wechat. The reservation will be successful once an upfront deposit is fully paid.Dietaries of all guests must be confirmed before booking.
官方网站 Web
www.restaurantrefer.com
微信 WeChat
restaurantrefer
地址 Address
太古里北区N8座5层朝阳区,北京
5th Floor, Building No.8, TaiKooLi North
Chaoyang, Beijing
如您遇到任何问题,欢迎随时与餐厅沟通。
If you have any problems during the reservation process, please do not hesitate to contact the restaurant.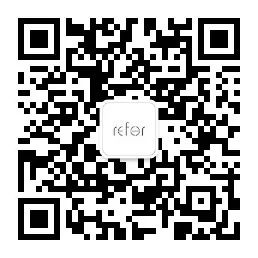 扫码关注了解更多餐厅信息
Scan the QR code to follow Refer and get the latest news and updates