转眼日升月恒的牛年已来到春分时节,春意正盛,绿意逐渐盎然,万物亦轮番展现生气。呼应活力奔腾的牛年,Refer上新季节限定的牛年专属菜单"NIU MENU",展开牛肉世界中千姿百态的味蕾旅行,感受当季牛肉料理罕见的超越与可能性。
As days go by, the Year of the Ox has now sniffed a whiff of the mellow green when the earth is awakened in springtime to a life of renewed luxuriance. Echoing this year's zodiac animal – the spirited ox, Refer's new seasonal menu "NIU MENU" offers a surmounting culinary feast into the world of beef and an intimate connection between nature and versatility.
贯穿以探索食材摄取灵感的烹饪理念,Talib主厨这回大胆创意地"庖丁解牛"!选用结合日本传统饲养方式的澳大利亚谷饲和牛,将其不同部位巧妙运用,从牛筋到牛尾,牛肉干,牛里脊,牛骨髓,牛油到牛奶,糅合春日食材,透过多样烹饪手法让味鲜又甜美的神户级"肉中骄子"展现跌宕起伏的曼妙滋味。无限创意玩味奇趣,打破牛料理的思维框架。
By elevating the inspirational power of ingredients, this time Chef Talib is launching a bold creation that skillfully makes use of various beef cuts. The beef used is from Australian grain-fed Wagyu cattle raised by traditional Japanese farming methods, with parts derived from tendons, tails, tenderloin, bone marrow, to processed produce including beef jerky, butter cream, and milk. Blending seasonal fresh ingredients and diversified cooking techniques, the sweet and succulent Kobe-grade premium beef is the finest of all and never to be missed. Curated with brave ideas and playful twists, Refer's range of beef cuisine is beyond your imagination.

在菜式的变换当中"从心出发"感受与大自然的连结,是Talib主厨赋予每道料理更深刻的意义,也是Refer的初心所在。所有料理的原点都来自山海所滋养的天然食材,珍视尊重万事万物,方能以纯净情怀品尝时令佳肴的真谛与风味。
The menu may be changing, but a heartfelt connection to nature is something deeper Chef Talib's endowed to his dishes, and also something designed exclusively to the brand's DNA. Natural ingredients nourished by dense mountain woods and choppy ocean tides are at the heart of everything. Talib believes a genuine reverence to the world is the only key to the ultimate flavour of seasonal delicacies.
Beef Tendon • ⽜筋
Egg Yolk 蛋⻩| Cocoa 可可| Olive Oil 橄榄油| Thyme 百里香
蓬松干软的稻草欉,错落在农村和田野的怀抱中,零零星星地点缀着大地色彩。牛兒悠閒地啃著一抹抹绚丽的金褐色,那是生命的更迭循环。盘中重现着这副景象的是带有浓浓清香的小麦,牛蹄筋反转传统炖煮形式爽脆上桌,佐以有机水耕百里香和橄榄油酱,唤醒乡野的大自然风味。
Scattered along rolling country roads and across grassy spring fields, fluffy bunch of straws splash undulating shades to the land's palette. Where cattle leisurely nibble on a splendid hue of golden brown, the circle of life grows, the balance of nature shows. Recreated on the plate with a refreshing fragrance of wheat, the scenery comprises crispy beef tendon – unconventional because it's usually stewed, studded with organic thyme and olive oil sauce to evoke natural flavours of the countryside.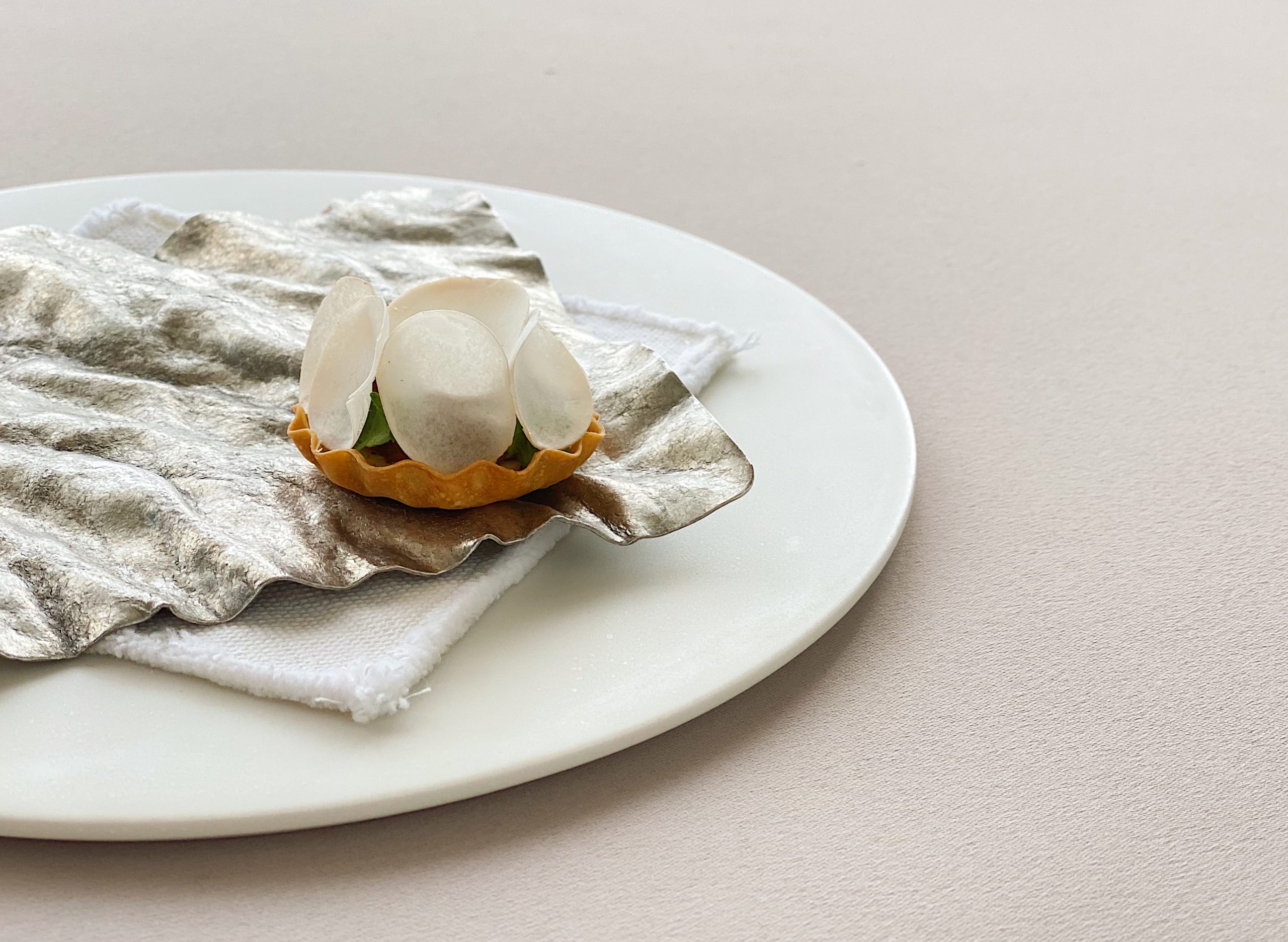 Braised Oxtail • 炖⽜尾
Button Mushroom 口蘑 | Shiitake 香菇 |
尾巴仅占大大的牛身一小部分却富含精华,多筋骨少膏脂,风味十足且鲜美。采集春季的菌菇与香草一同入菜,淬炼土壤芬芳的菌子合著肉香在口中绽放。
The ox tail takes up a small part of the body, yet is rich in nutrients and flavourful with more sinew and less fat. Seasonal choices of mushrooms and herbs are handpicked, blasting in the mouth unique earthy aroma and sweetness of the veal.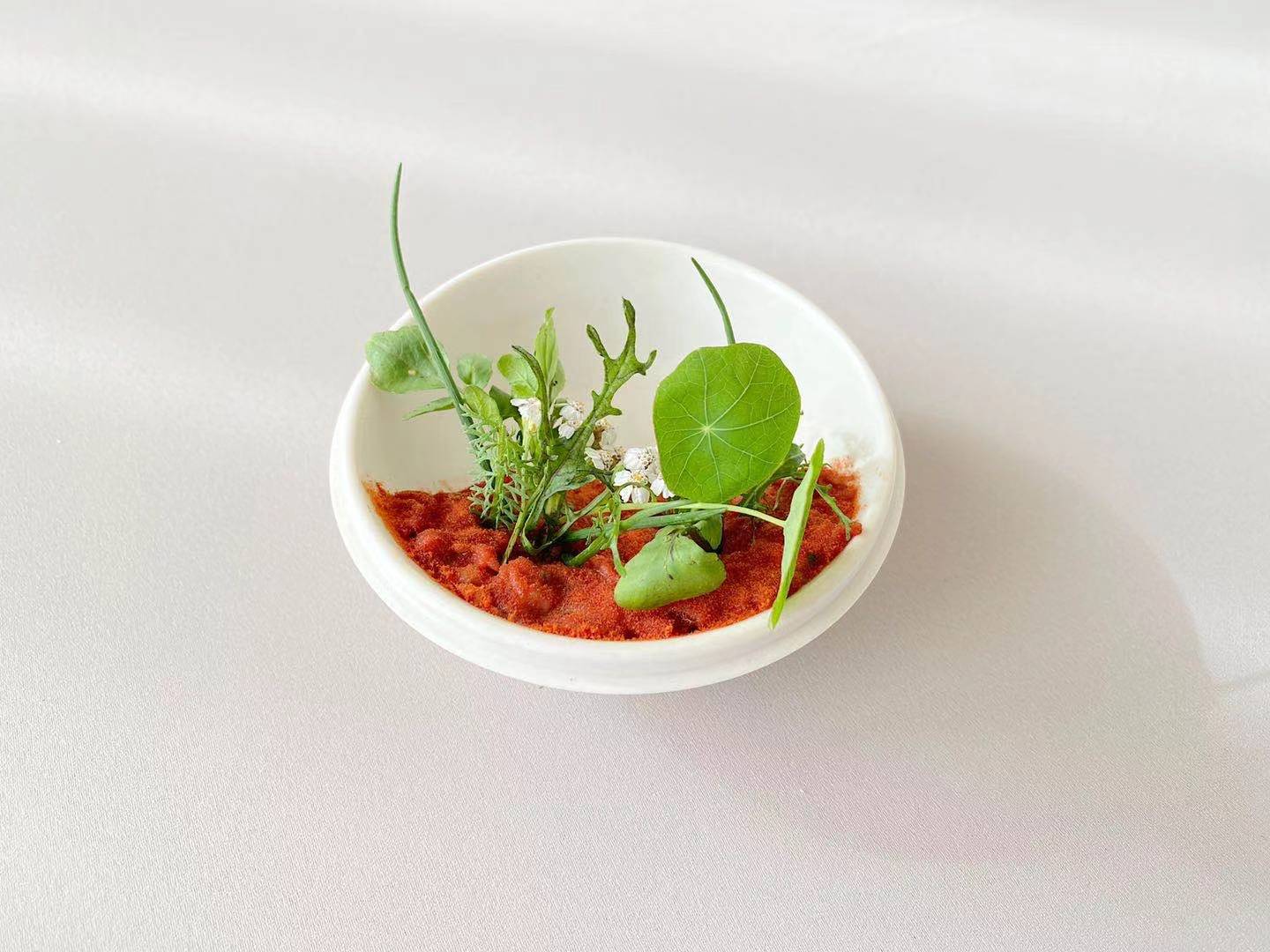 Garden of Beef • 花园⽜
Tenderloin ⾥脊肉 | Horseradish 辣根 | Smoked Tomato 烟熏番茄 | Herbs 香草| Lavash 孜然脆片
生命的绽放是满目绿荫,反思肉食和地球环境的关系,我们所摄取的牛肉源自于动物吃植物的自然界食物链基础,所有大自然的馈赠,流转于盘中。
Predators eat prey, predators become grass when they die, prey eat the grass. This is the delicate balance of nature, the relationship between animals and the earth. People's consumption of beef has its roots down to the food chain, based on which humanity is bestowed with nature's valuable gifts for our food on the plate.
Refer尝试中西碰撞的火花未曾停歇,特别菜式牛胸腺在西式技法中加入中式调料—餐厅自制"老干妈"。咸香浓郁的老干妈和馥郁馨香的意大利黑松露在舌尖共舞,不为地域而限。
Refer's East-meets-West approach has been a never-ceasing fire in its belly. True to form, it's hard not to mention an adventurous dish made of beef sweetbreads (aka the thymus gland) that incorporates Western techniques with Chinese seasoning – the restaurant's own version of the famous Lao Gan Ma chili sauce. Breaking through geographic boundaries, the dish is simply sublime, an awesome mixture of savoury saucing, fragrant Italian black truffles and exquisite poise.
牛年专属菜单"NIU MENU"限时供应至4月15日。
An exclusive offer for the Year of the Ox, NIU MENU remains available for you until 15 April.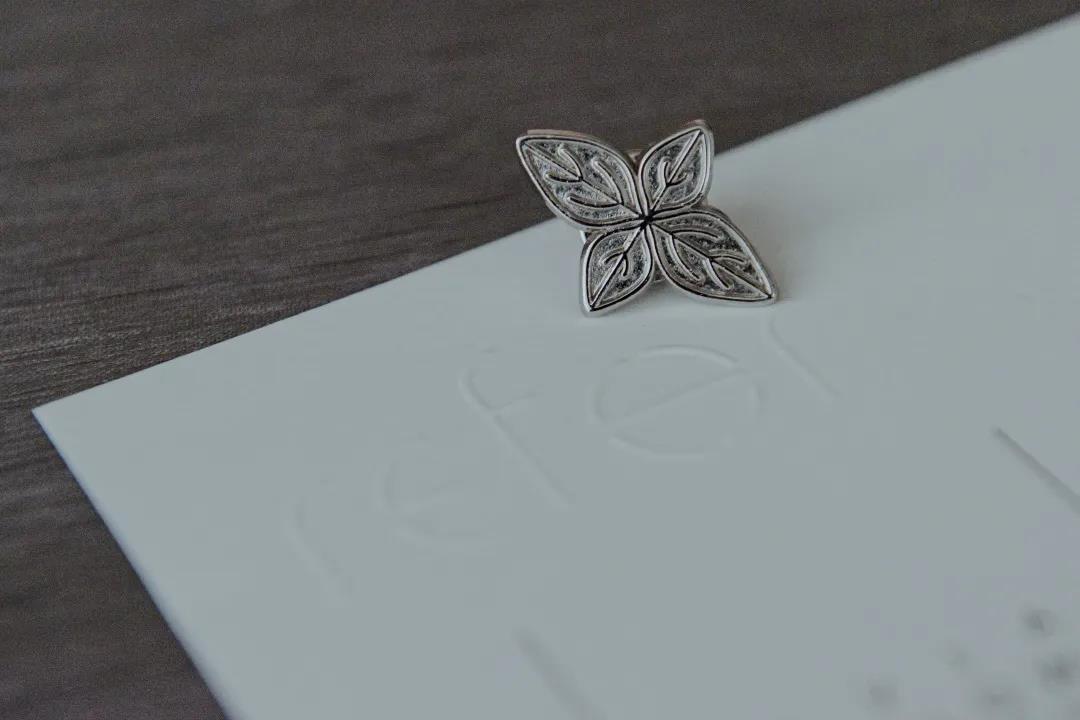 ---
温馨提示
Please be gently reminded
营业时间 Opening time
周三至周日 Wed. to Sun.
18:00 – 22:00
着装提示 Dress code
商务休闲/正装 Business Casual/ Formal
预订方式 Reservation
为确保带来最佳的就餐体验
前来Refer就餐的客人可通过Refer官方网站/微信进行提前预订
并支付全额订金即为预订成功
宾客的饮食习惯请于预订时告知确认
To ensure the best dining experience, guests are encouraged to make a reservation through Refer's official website or Wechat. The reservation will be successful once an upfront deposit is fully paid. Dietaries of all guests must be confirmed before booking.
官方网站 Web
微信 WeChat
restaurantrefer
地址 Address
太古里北区N8座5层朝阳区,北京
5th Floor, Building No.8, TaiKooLi North
Chaoyang, Beijing
如您遇到任何问题,欢迎随时与餐厅沟通。
If you have any problems during the reservation process, please do not hesitate to contact the restaurant.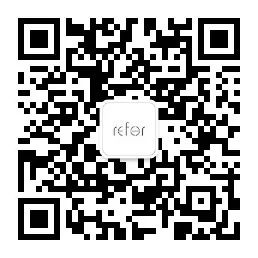 扫码关注了解更多餐厅信息
Scan the QR code to follow Refer and get the latest news and updates
欢迎转载,请联系我们