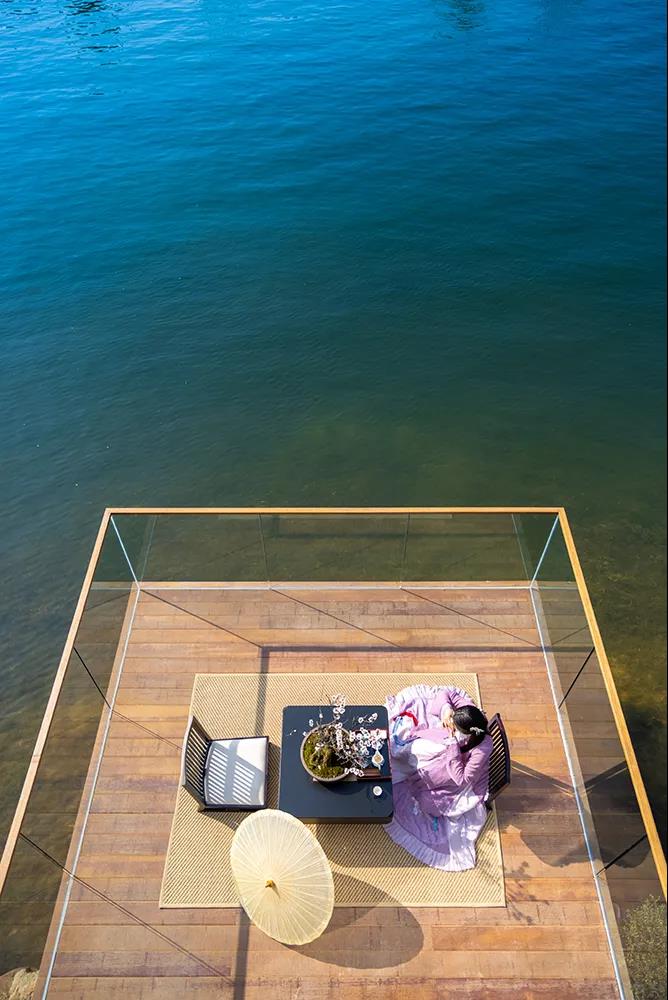 茶玉生嫣,蓉城女子
淡淡红尘,喜茶知酒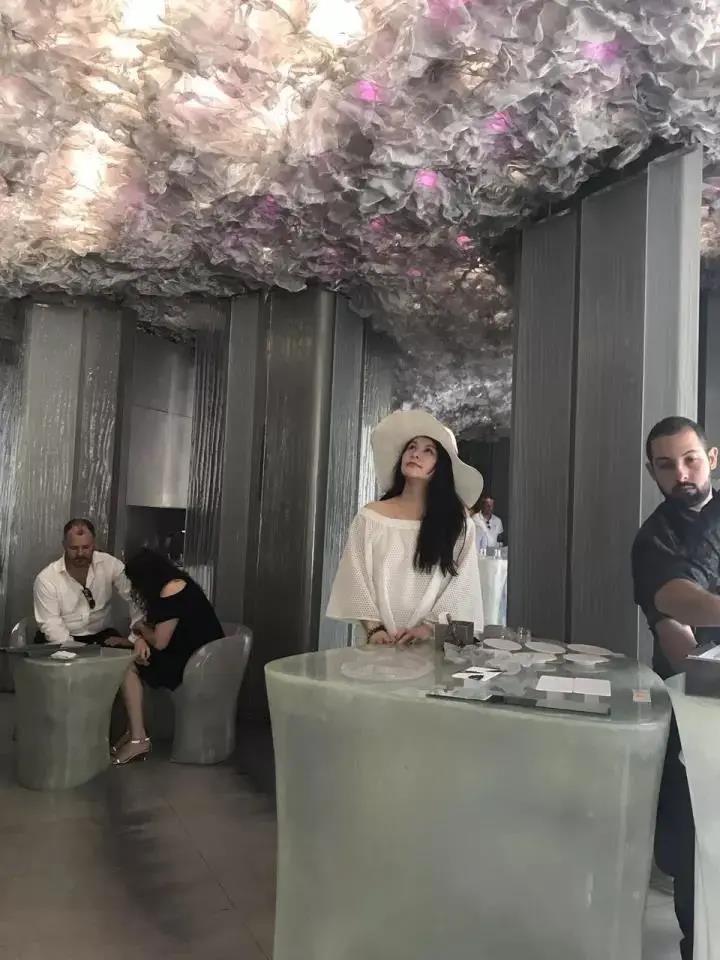 银廬创始人周子铃女士是土生土长的成都人,2002年建立银滩餐饮集团,自此踏上对极致美味的探寻之路。从遥远的澳洲塔斯马尼亚到故里四川阿坝,她每年远赴海外,穿越了40多个国家只为了探索优质和最新食材。
Owner of Sliver Cottage and founder of Chengdu Yintan Catering in 2002, Ms. Zhou Ziling is born and raised in the City of Hibiscus – Chengdu, and has committed herself to pursuing the ultimate in gastronomy. From as far away as Tasmania, Australia to her hometown of Aba, Sichuan, Zhou travels to over forty countries around the world looking for best quality ingredients, and visits high-end Michelin restaurants translating avant-garde culinary concepts into her own restaurant's reality.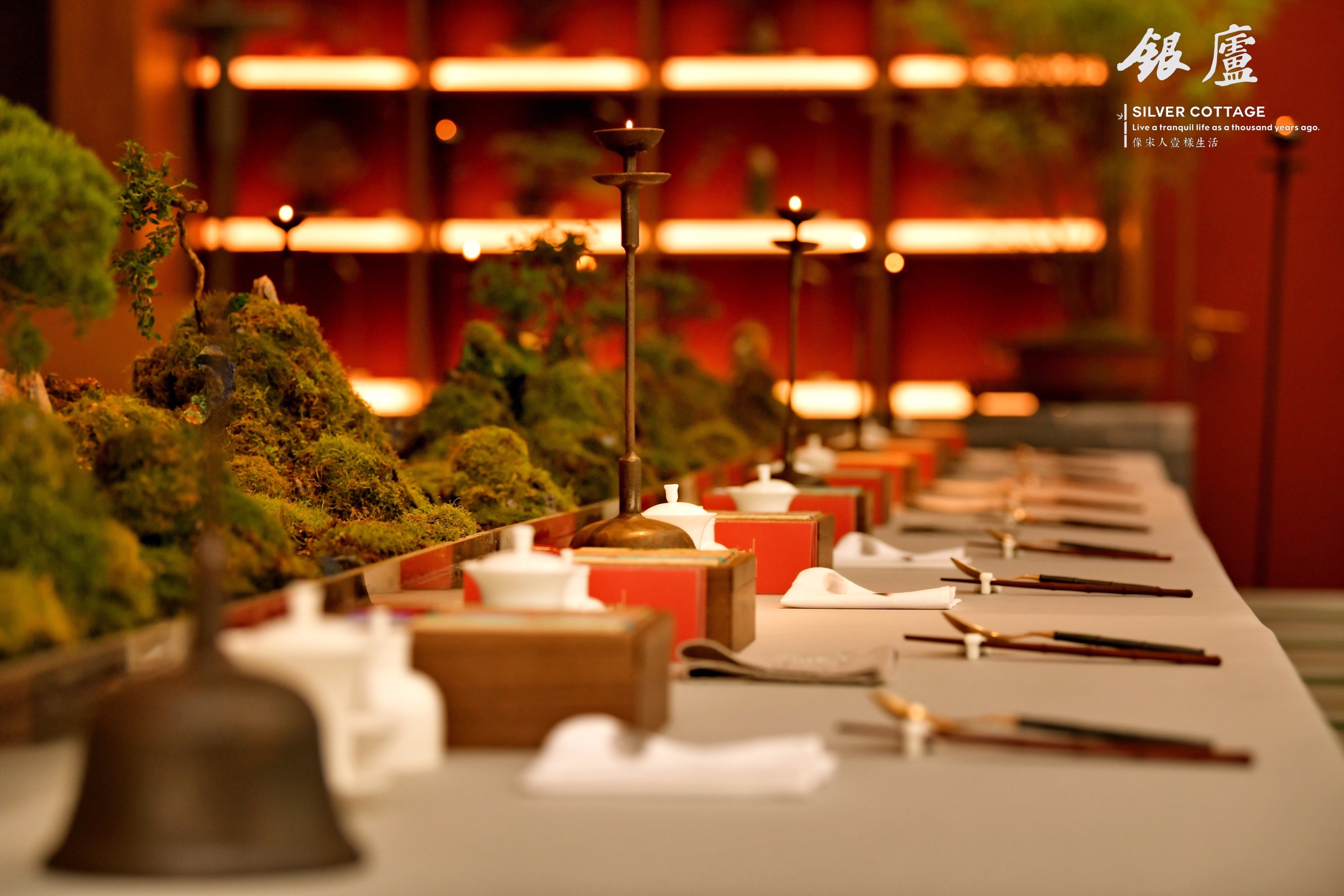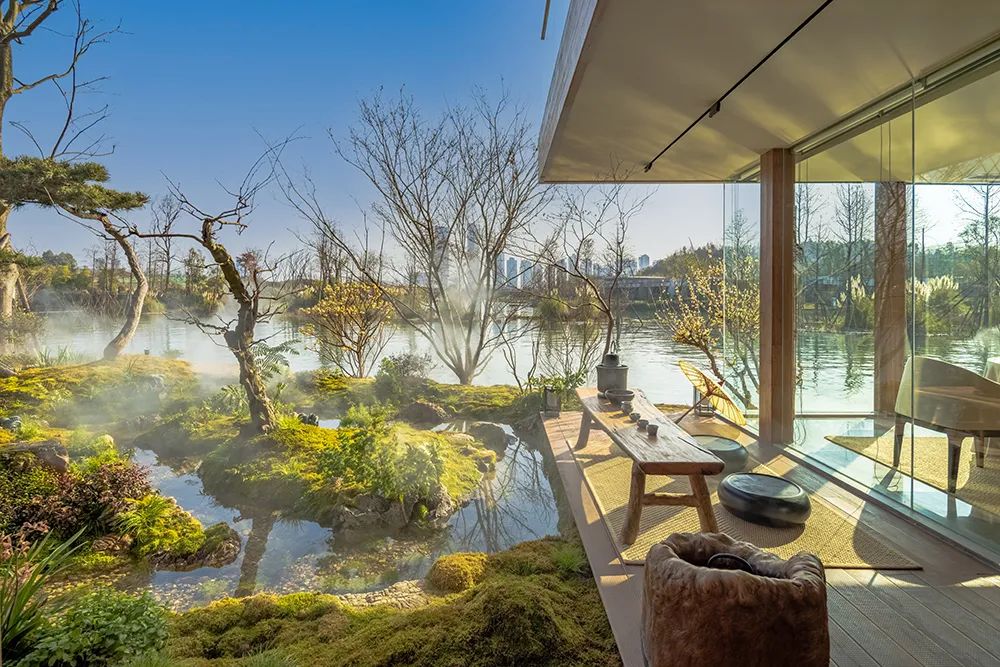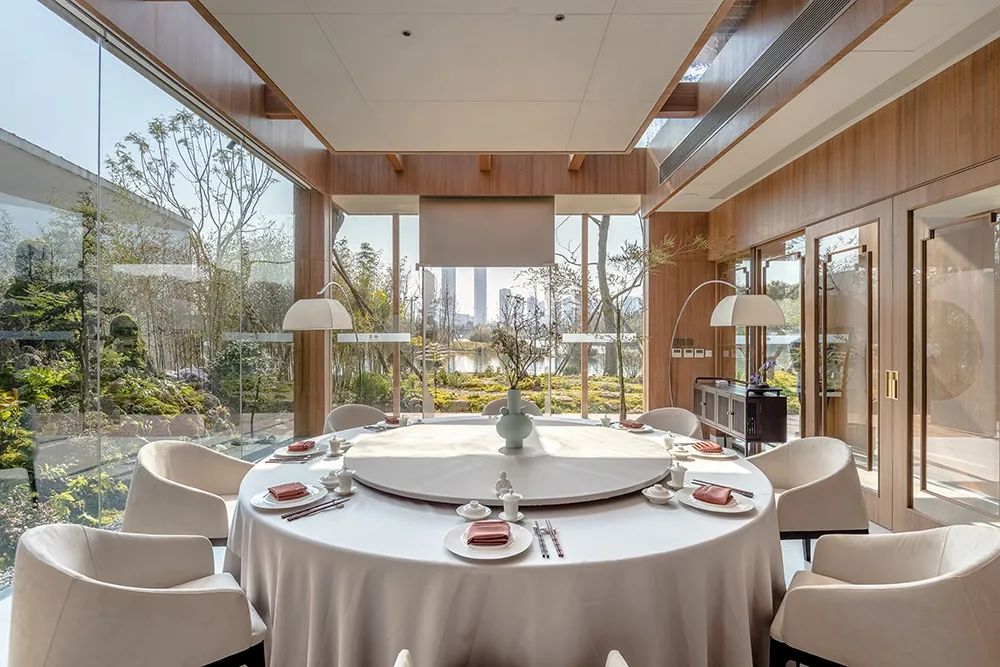 不仅如此,她的足迹还遍及全球米其林餐厅,亲赴各国各地学习烹饪理念融入自身的餐饮品牌,坚持至今已迈入第19年。她先后创立了旗下银滩,隐庐,银锅等多家餐厅,涵盖地道海鲜火锅,古法川菜,精致融合现代川菜,并致力推动川菜走向国际化。
Committed to promoting Sichuan cuisine with a global vision, she has established several restaurants including Yintan, Hidden Place and Silver Pot, covering authentic seafood hot pot, traditional Sichuan cuisine and exquisite Sichuan fusion cuisine during 19 years' time.
融合宋代风雅 还原古典天府川菜
Classic Sichuan cuisine returned with Song flair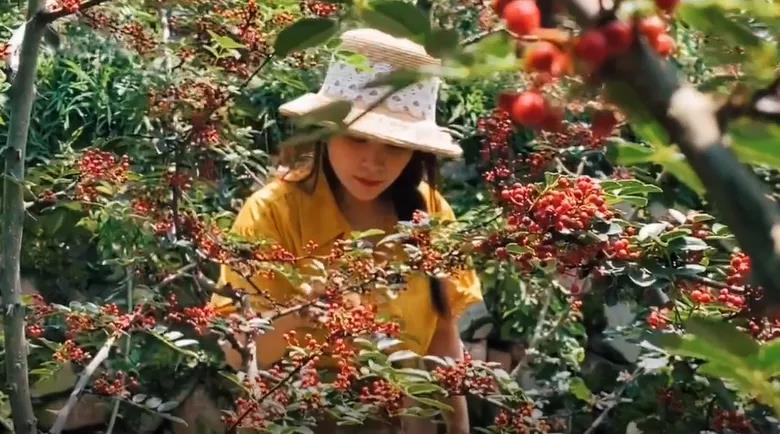 发源于古代巴蜀,历经几千年饮食文化积淀,川菜名列中国的八大菜系。从古代川菜"尚滋味,好辛香",到"物无定味,适口者珍",直至今日"一菜一格,百菜百味",川菜不止于麻辣,而是以"海纳百川,兼容并蓄"的姿态,融会贯通,食古化今,集众家之长。其与时俱进的创造性,不断发展和前进的灵魂,正如同周子铃女士经营餐饮品牌的理念闪闪发光。
Sichuan cuisine is one of the eight major cuisines in China that's embedded with unique geographic charm and rich culinary culture. Ancient Sichuan cuisine relied heavily on spices and strong flavours, but later on alternative choices emerged to cater to other preferences. Modern Sichuanese food is more than just spicy. It is incredibly diverse, exciting, and inclusive of different styles and regional culinary treasures. Its heart and soul lies in the alchemy of flavour and the willingness to move forward with the times, exactly what has made Zhou's restaurant brands booming with vitality.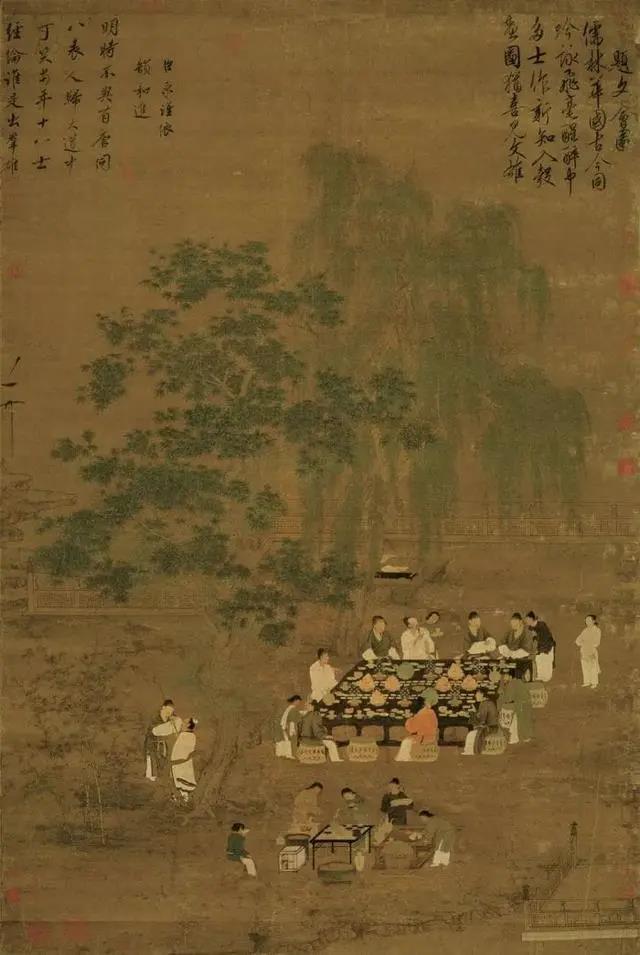 宋代,对川菜而言可谓指标性意义的时代,此时川菜越过巴蜀边境,进入中原,就此广为流传。加上宋朝游宴的风行,更促进川莱的蓬勃发展。周子铃女士认为川菜的灵魂为掌握火候,铁锅最能掌握住 "锅气",宋朝亦是发明铁锅的朝代。
The Song Dynasty marks an important notch for Sichuan cuisine because during that time Sichuanese food travelled to the Central Plain of China and since became a national popular cuisine. The popularity of banqueting during the Song Dynasty also contributed to the flourishing of Sichuan cuisine. Ms. Zhou believes the hardest thing about Sichuanese cooking is timing, and an iron wok, which was first invented in the Song Dynasty, is one of the best materials for heat control.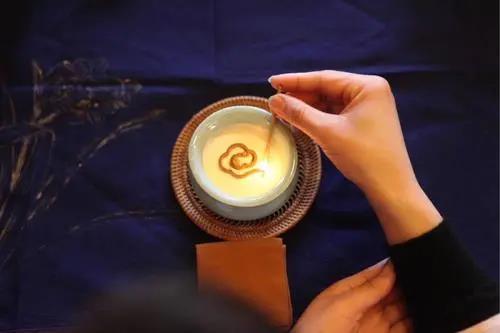 此外,宋朝对生活的追求是极致的,具备创新,敢于突破精神,以及勇于挣脱传统束缚的霸气,银廬便在这样的想法下诞生,以宋为名,还原精致东方美学,以注入宋代「点茶、焚香、插花、挂画」四艺,将日常生活提升至艺术境界,体验文人墨客的雅致格调。
Gripped by the elegant lifestyle from that booming era of cultural brilliance and a daring spirit for breaking with tradition, Sliver Cottage was conceived and designed to restores the charm of Song dynasty's rich culinary culture by incorporating Song people's four main leisurely activities: tea-making, incense-burning, flower-arranging and indoor decor paintings into its exquisite oriental aesthetics.
银廬顺应古时"春生,夏长,秋收,冬藏"的养生之道,贯彻文人食养理念,以季时令菜肴入馔,呈现春夏秋冬之食,以古法烹调美味,重寻风雅餐桌与传统美食文化的魅力。
Sow in spring to grow in summer, reap in autumn and stock up for winter. The wisdom imparted by this ancient Chinese proverb is a good starting point for understanding Silver Cottage's approach to its dishes, and that is, valuing food's body-nourishing properties and honouring the concept of seasonality. Designed around traditional Chengdu delicacies to present both unique and modern flavours, the food here brings back the flair of a Song feast and a glowing embodiment of traditional food culture.
尚食娘子宋代厨娘化身
Revitalising ancient female chef spirit and character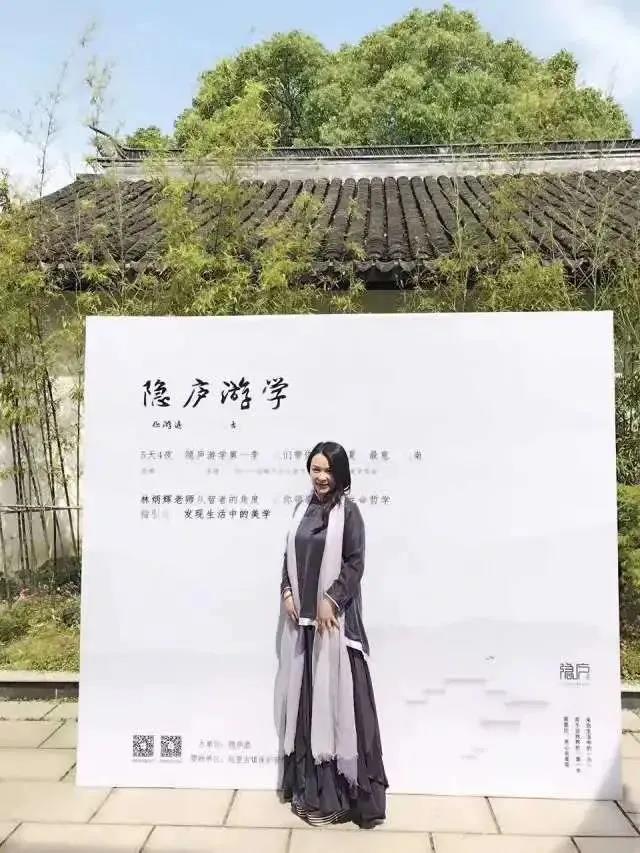 宋代崇尚厨娘技艺,多数厨娘才色俱佳,备受达官贵人尊崇,在当时这是个时髦的职业,也是女厨顶半边天的时代。潜心钻研川菜十多载的周子铃女士,在现代还原了宋代厨娘精神。2010年2月,联合国教科文组织授与成都市"美食之都"的称号,立足于亚洲第一个美食之都,周子铃女士耗时两年和川菜大师彭子瑜一起打磨隐庐·古法川菜的菜单,深究川菜经典和技艺。而后又跟随众多大师更进一步学习川菜技艺。
The Song Dynasty was a time when skilled Chu Niang (female chefs) were very much revered and highly sought after as they could direct enormous banquets for wealthy patrons and dignitaries. Inheriting such organizational tactics and conducting along with culinary skills, Zhou spent two years working with Sichuan cuisine master Peng Ziyu, and many more masters later, to revamp the menu of Sliver Cottage based in the city of Chengdu, which was granted as a UNESCO Creative City of Gastronomy in February 2010.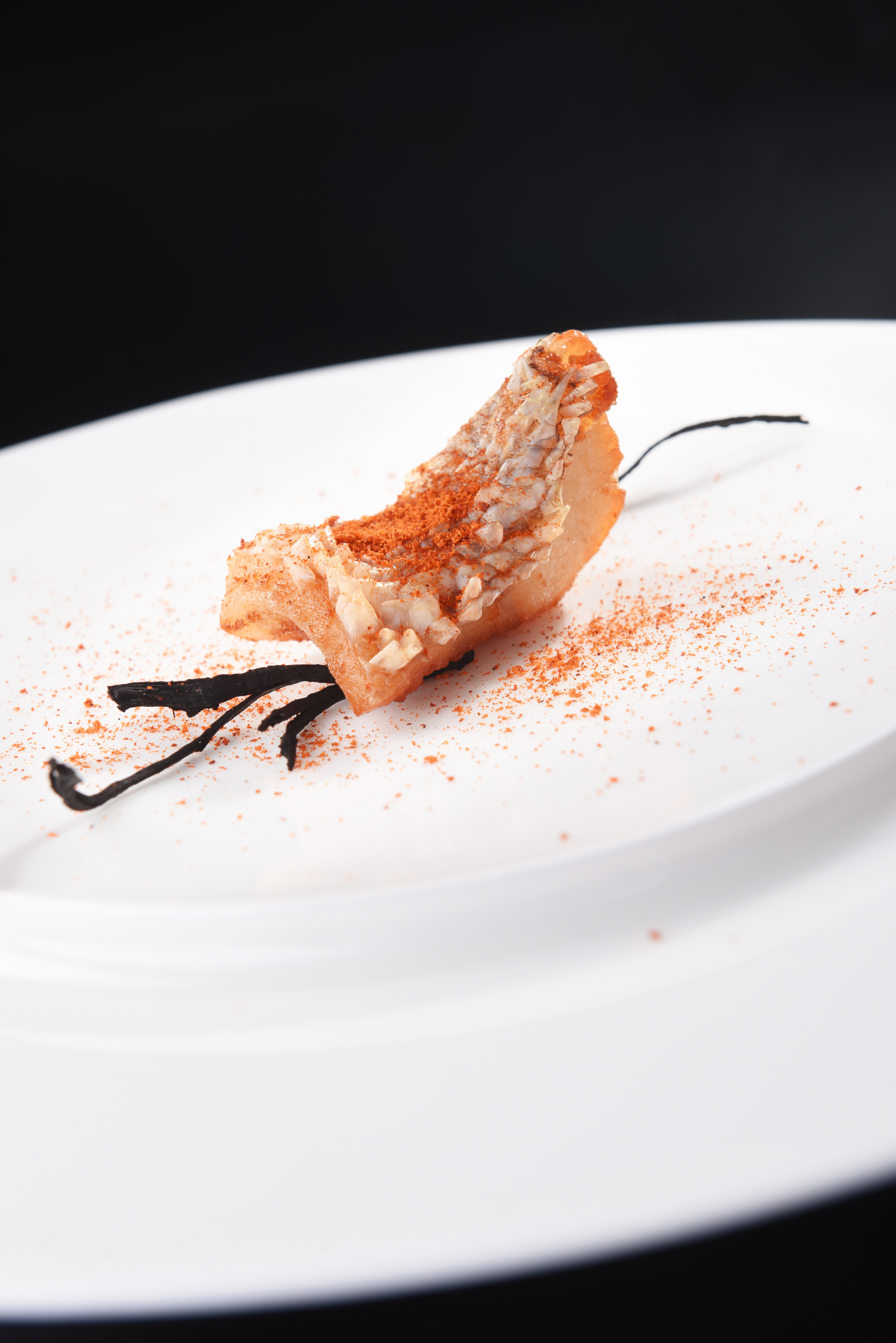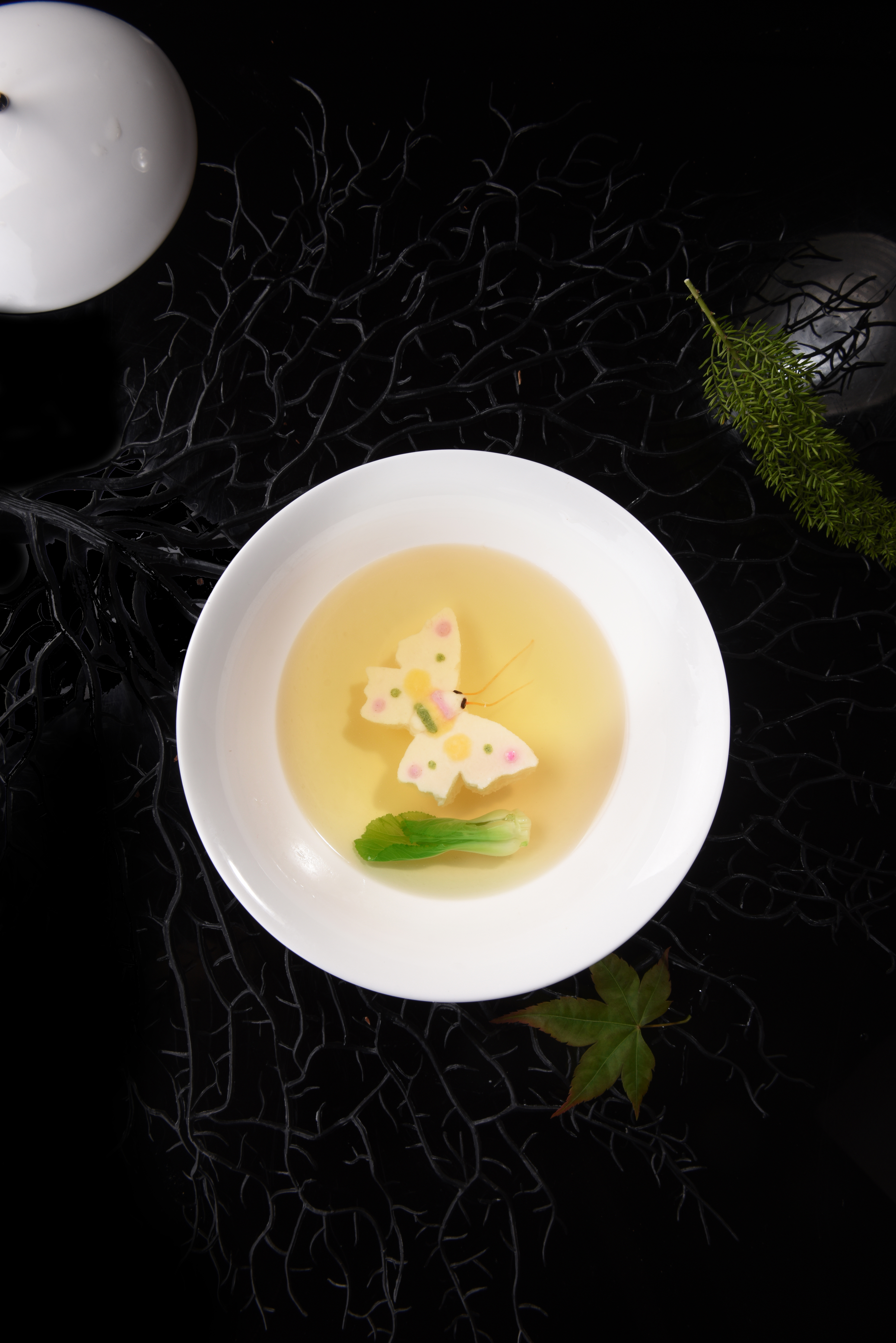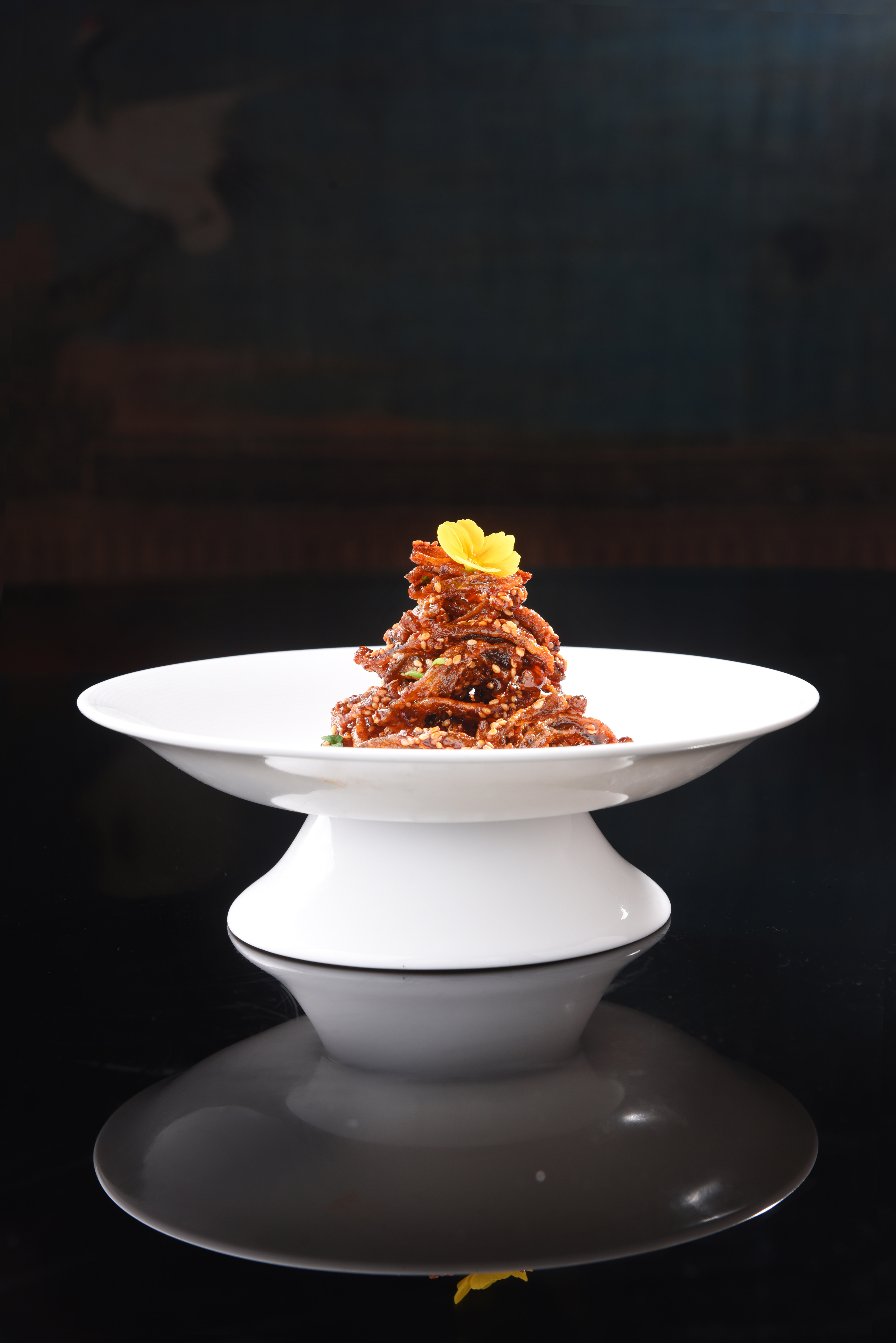 古代川菜重视原材料的新鲜风味,又强调高超繁复的技法,在此过程中,她开始思考如何将川菜的呈现方式更加优化,并竭力发掘川菜与众不同的特长,将其推向国际舞台。
Traditional Sichuan cuisine emphasizes fresh ingredients and a high level of sophistication in cooking skills. This has prompted Zhou to think about how the presentation and the uniqueness of Sichuan cuisine can be tapped to bring world's attention to it.
2021年,她将打磨多年的餐饮功夫厚积薄发,结合川菜最辉煌的时代,推出以宋风雅韵为主题的古法川菜餐厅—银廬。
Years of research and experience in the restaurant industry has finally seen the launch of Sliver Cottage this year, a restaurant that honours traditional Sichuan flavours and revitalizing Song style and elegance.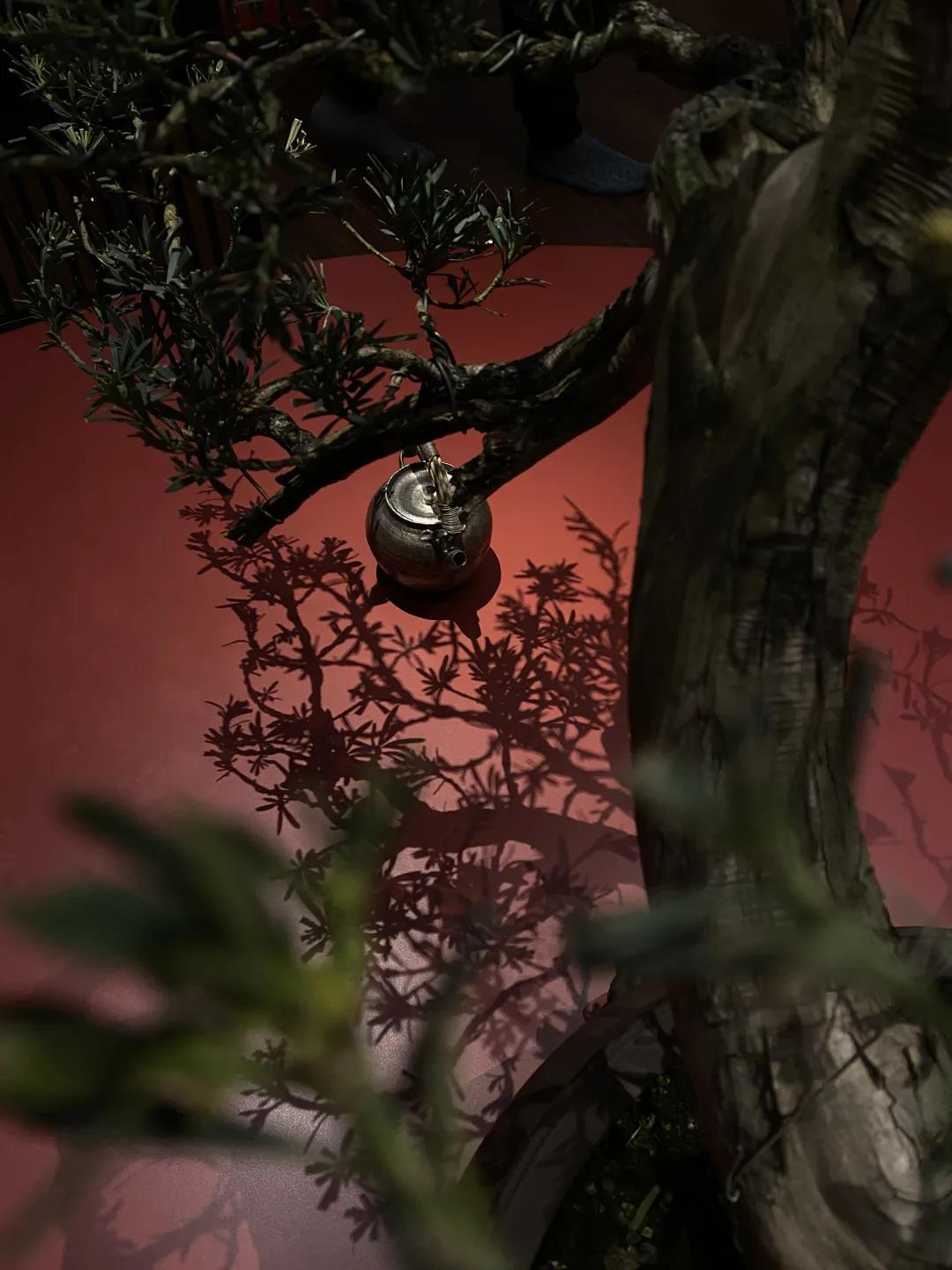 银廬不仅象征周子铃女士历时至今对餐饮理念的积累展现,也是她期许为食客创造一场宋代"桃花源记"。在日益浮躁的现代生活中,每个人都应当拥有一个优雅的宋式空间,在雅致怡情的心灵栖所放下喧嚣和焦虑。来访的客人们可以全身心投入到银廬打造的沉浸式宋式环境,感受宋代人的悠闲生活,品鉴古法经典川菜宴席,留下一个独一无二的宋代川味记忆。
Sliver Cottage epitomises Zhou's culinary philosophy and strives to recreate a hidden land of peace for her diners. By restoring the charm of Song dynasty's rich culinary culture, Sliver Cottage provides a perfect hideaway from the hustle and bustle of the city life, allowing guests to enjoy a laid-back dining experience in the immersive environment and leaving behind a unique memory of Song-style Sichuanese flavours where every bite lives up to the visual promise.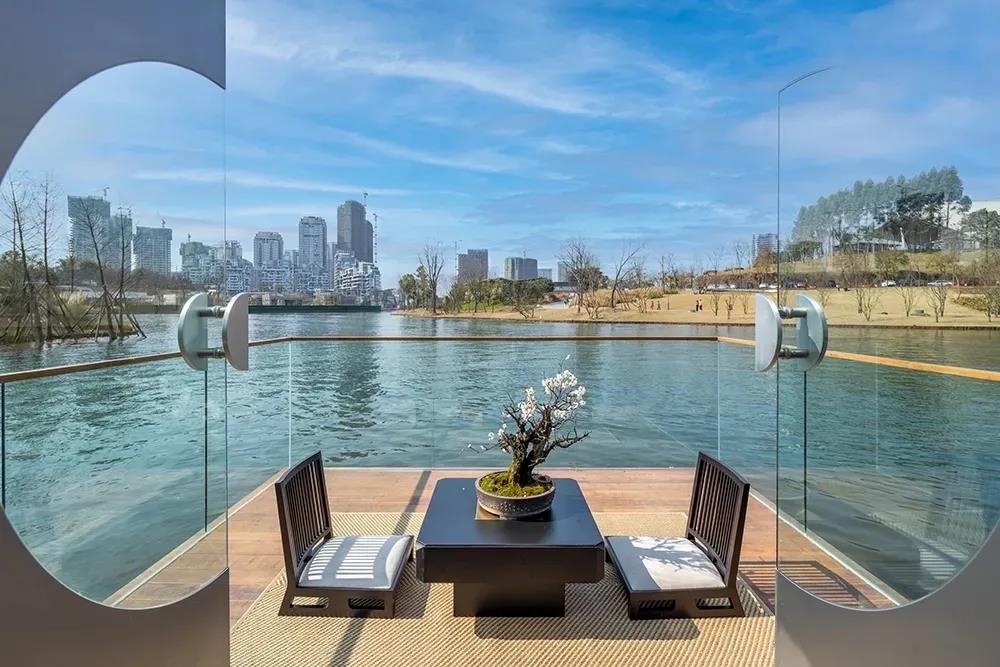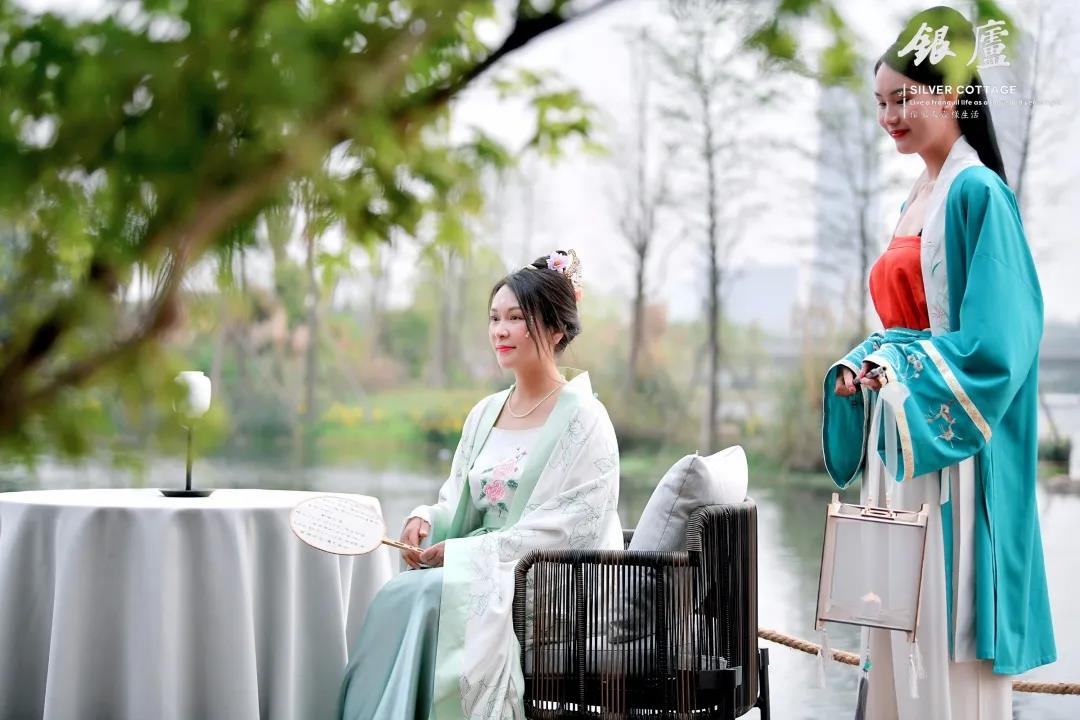 地址|成都市双流区天府大道南一段麓客岛
(麓湖天府美食岛内)
营业时间|周一至周日 11:00-21:00
预约电话|028-63286688
---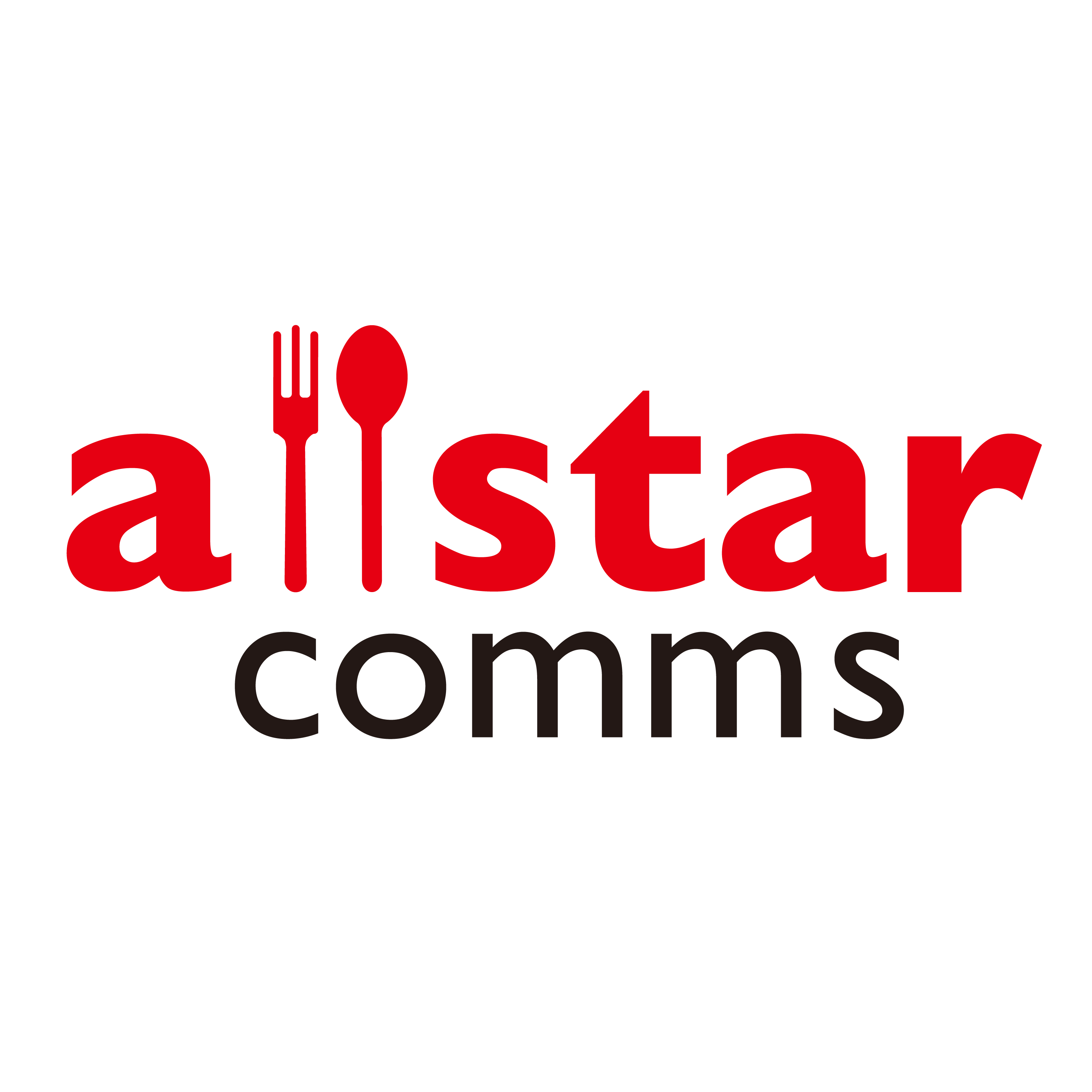 如有任何公关需求
请联系上海食达文化传播有限公司:
公关副总监 Lucy Lee,
lucylee@allstarcomms.com
公关专员 Olivia Lu,
olivialu@allstarcomms.com
For further media/PR inquiry,
please contact Allstar Communications Ltd.,
Associate Public Relations Director / Lucy Lee, lucylee@allstarcomms.com
PR Executive /Olivia Lu, olivialu@allstarcomms.com