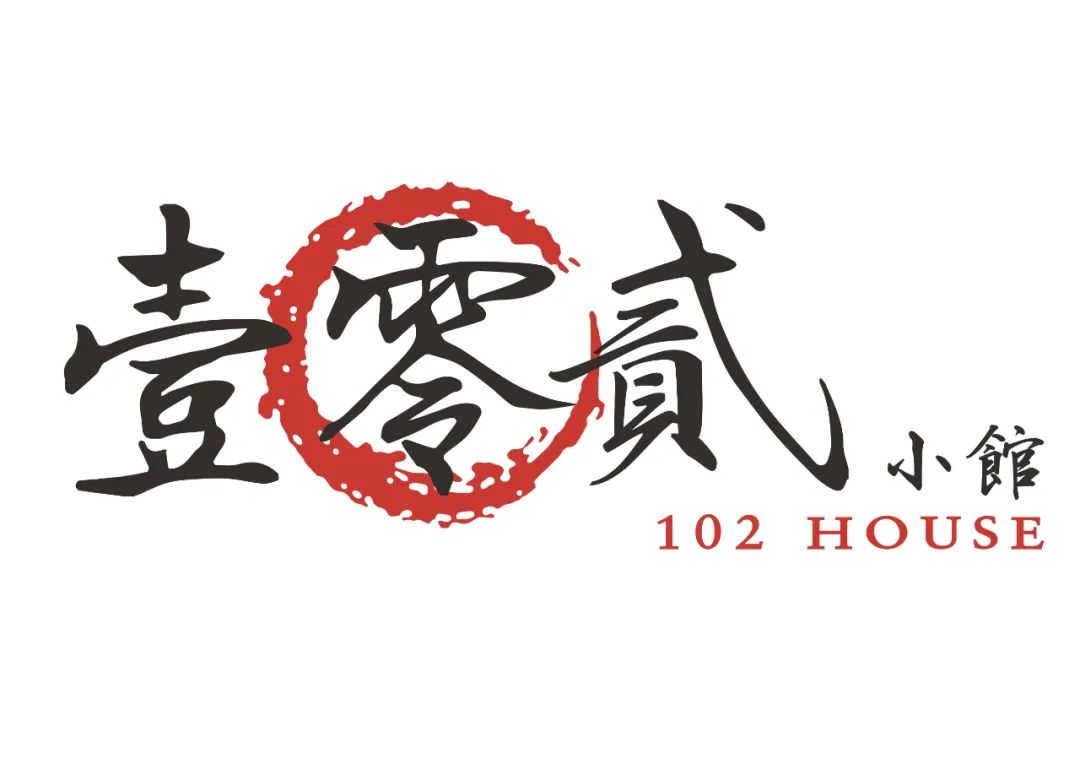 This summer, 102 House takes us on a journey through the world of Cantonese banquet cuisine and an interplay of modernity and ancient flavours in the historical ambience of the Bund. The new Summer Menu consists of 13 dishes, each being a unique interpretation of Chef Xu Jingye's approach to true taste with diverse styles and essential commitment to umami flavours.
102 House Summer Menu
1. Golden Bell Prawn Jelly
2. Winter Melon with Orange Blossom Sauce
3. Coral Grouper on Toast
4. Crystal Prawns
5. Dried Scallops and Winter Melon Soup
6. Diced Squab and Olive Stir-fry
7. Teat Sea Cucumber Stuffed with Shrimp Paste
8. Crab Roe and Bamboo Shoots
9. 102 House Signature Sweet and Sour Pork
10. Shelduck Stew with Lychee and Lotus
11. Cantonese Shishi Chicken
12. Royal Seafood and Rice Soup
13. Sweet Pigeon Egg Soup with Fresh Lotus Seed
To start off the meal, the Golden Bell Prawn Jelly is based on a Chaozhou cold dish – Golden Bell Chicken Jelly. Made with high stock, coriander, shrimp and shrimp roe, this delightful jelly unfolds the entire menu with a slight cooling sensation and electrifying freshness.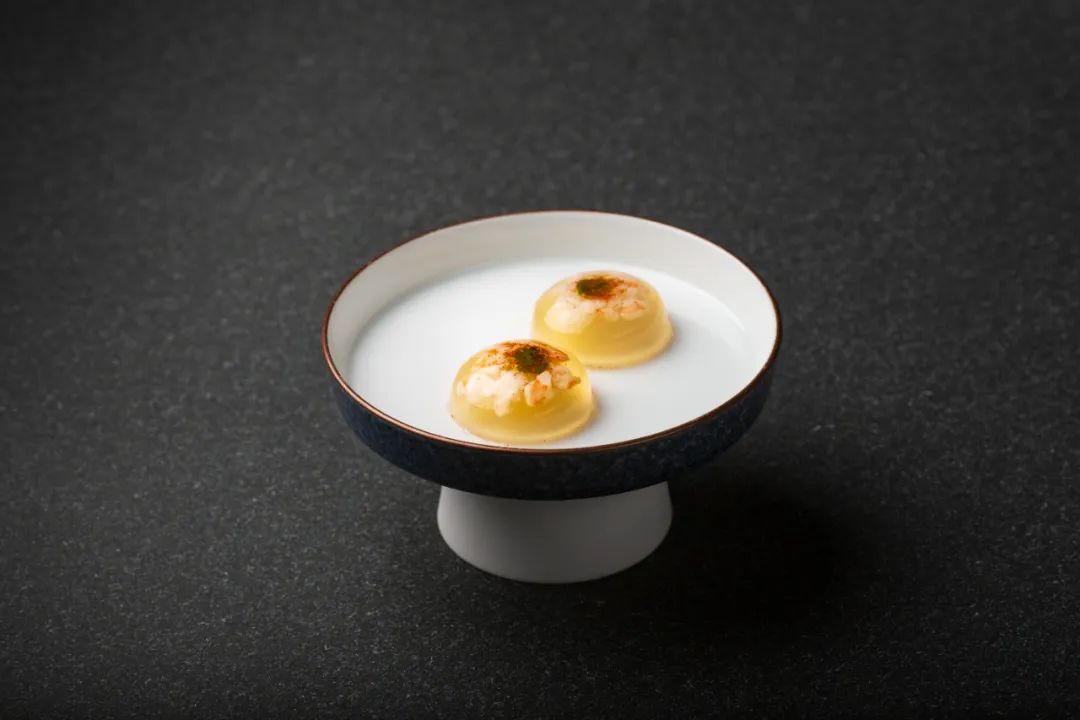 Winter Melon with Orange Blossom Sauce
Winter melon is steamed to remove the earthy taste and draped in a thick dressing made with orange and cave honey for a sweet and sour note complemented by Japanese yuzu peel which adds freshness and a hint of bitterness to the palate.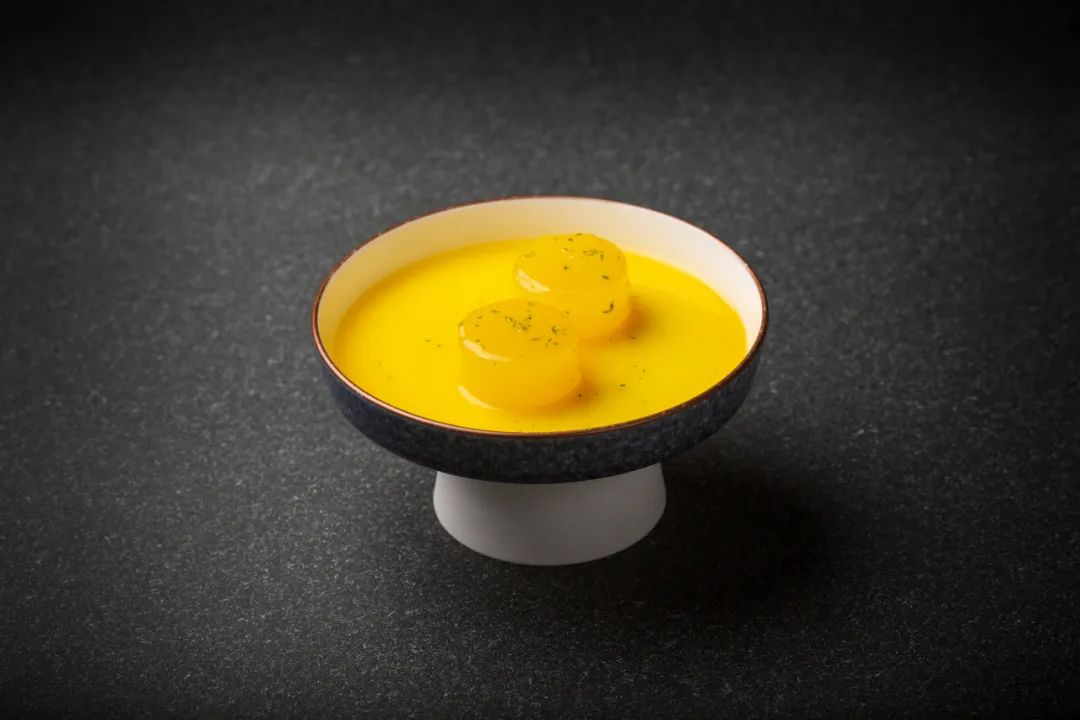 This dish demonstrates the chef's meticulous control of temperature. The two toasts are exactly the same, but the order of eating generates completely different results. When you have the first piece, the best temperature gives it a tender texture, but as you pick up the second one, it turns crusty and crumbly due to slightly lowered temperature.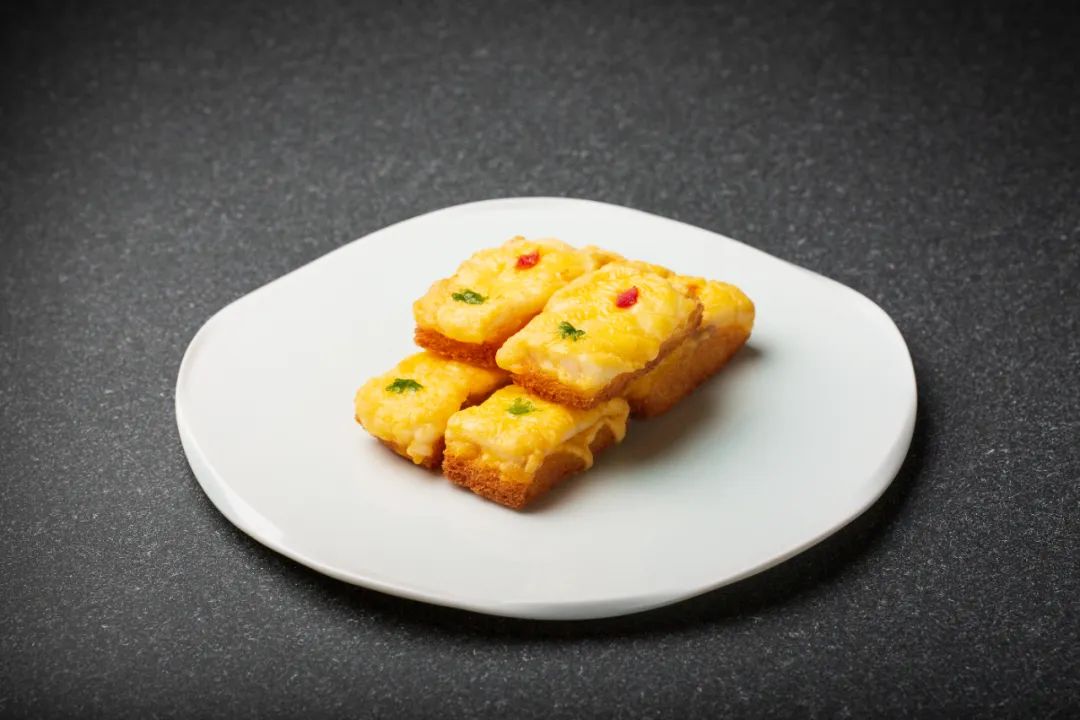 A classic Cantonese dish, the Crystal Prawns are made from large-size, three-head prawns from the South China Sea, which are neatly shelled and deveined with a razor blade and then carefully butterflied multiple times. When stir fried in the wok, the crystal white prawns blossom like dancing flowers while the inside remains a soft-tender, semi-cooked state.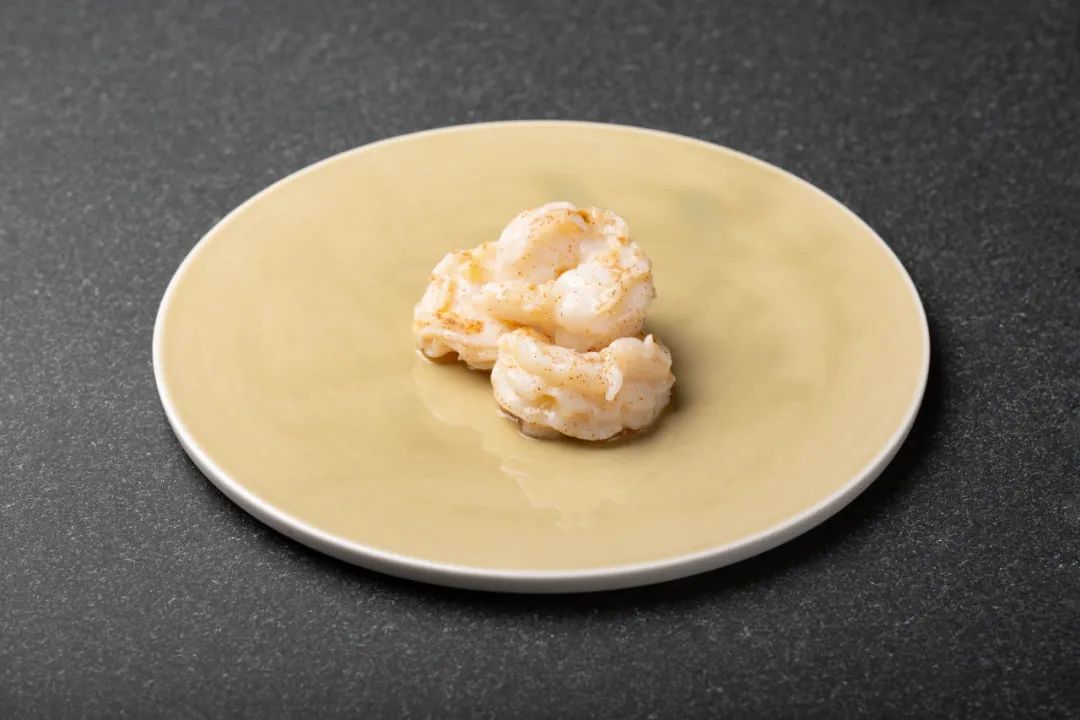 Dried Scallops and Winter Melon Soup
Winter melon is an ingredient commonly found in classic Cantonese cuisine during the summer months. This soup is light in colour, smooth in texture and rich in flavour. Often considered suitable to consume in scorching summer heat, the scallop and winter melon are a fantastic pair that whiffs airiness and coolness into your meal.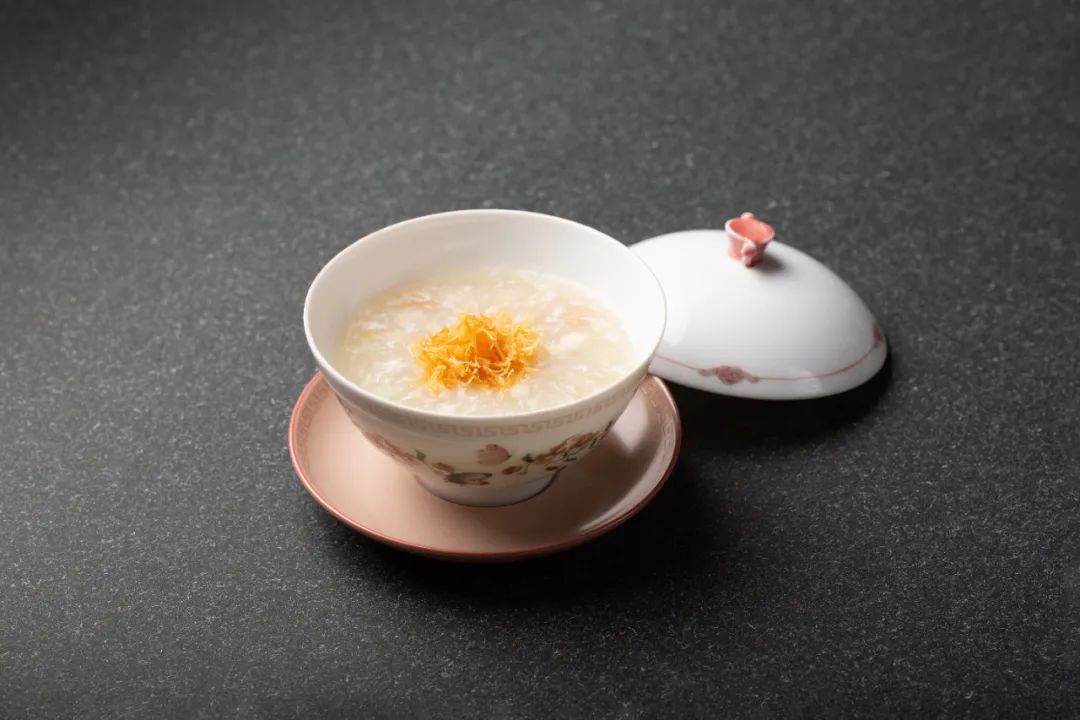 Diced Squab and Olive Stir-fry
A classic Guangzhou stir-fry with an emphasis on heat. Quality squab is diced into bite-size pieces and quickly stir-fried to best preserve the tender meat. The addition of pickled vegetables jazzes up the flavour portfolio while crispy fried olives add chewy textures to the dish.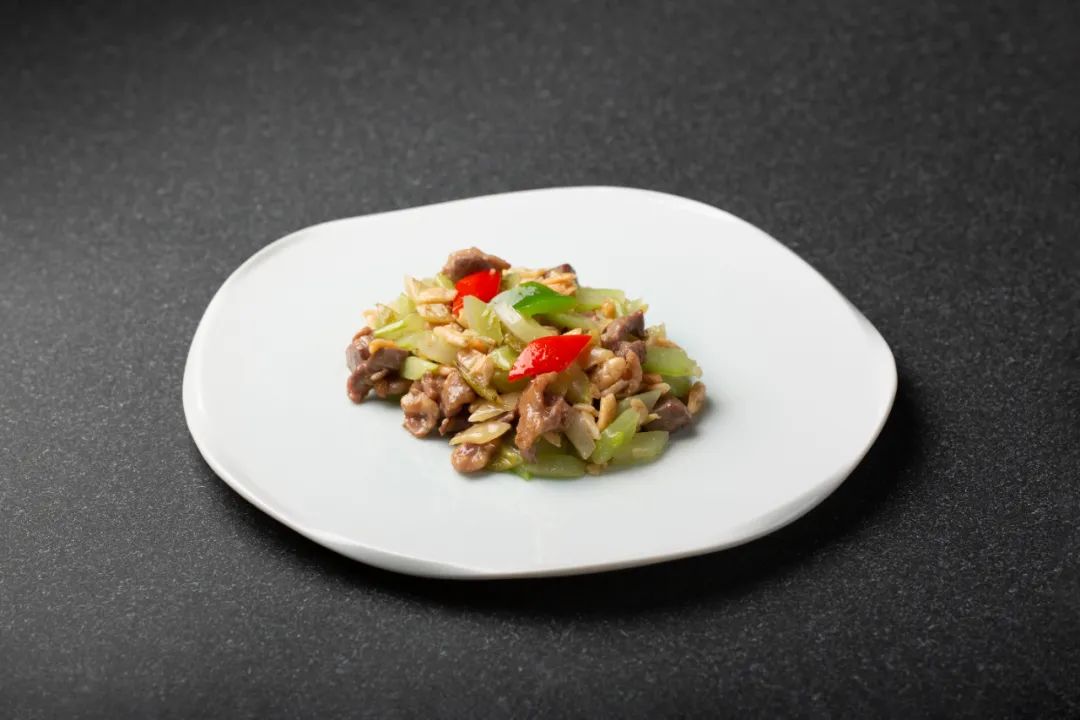 Teat Sea Cucumber Suffed with Shrimp Paste
The teat sea cucumber is smothered for 5 to 6 hours in a soup made from hen, duck, shrimp, flatfish, pork belly and pig trotter. The sea cucumber is soft and glutinous inside while crispy on the outside with repeated drizzling of hot oil, supported by hearty, bouncy shrimp paste that brings contrasting texture and extra delight.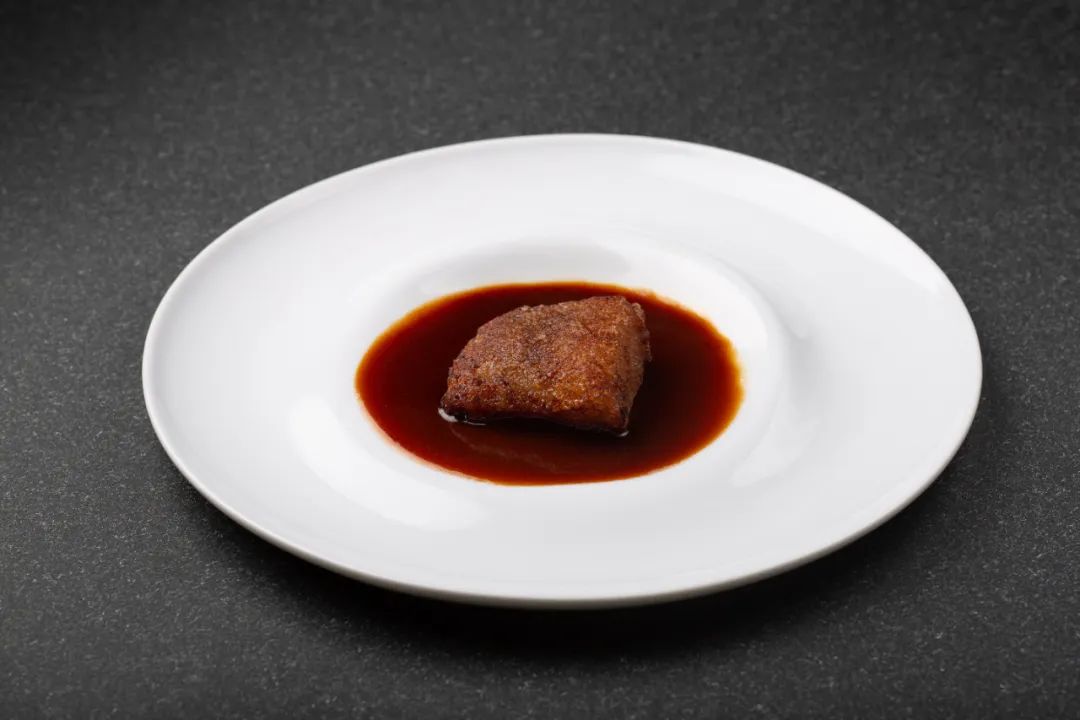 Crab Roe and Bamboo Shoots
Different from the ubiquitous winter or spring bamboo shoots, summer bamboo shoots from Foshan have delicate fibres and richer sugary taste. A specialty crab from Shihu Village in Fujian province is selected for this dish. The crab roe is perfectly cooked and mixed with fresh crabmeat and high stock to formulate a seasoning sauce, then the succulent bamboo shoots are cooked with homemade lard, chicken oil and crab oil. The dish exudes a refreshing scent that is unique to this season and serves to smooth out the gustatory excitation from the previous sea cucumber.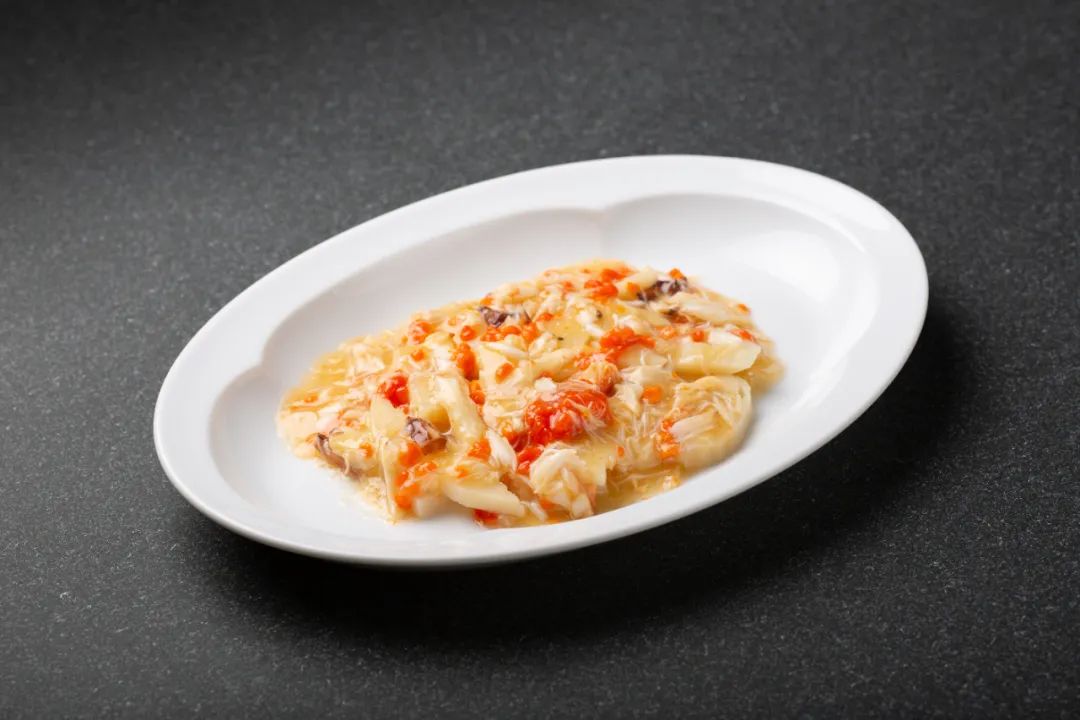 102 House Signature Sweet and Sour Pork
This is a permanent item on 102 House's menu throughout the year, though the pairing fruit varies according to the season. The restaurant particularly selects a small piece of fatty pork between the loin and the belly, marinates and fries the lard to produce a clear and crispy crust covered with a secret-recipe sweet and sour sauce. Take a bite and you will be taken aback by the airy texture that completely dissolves in the mouth. Baby ginger is used in the summer menu to blend in a gentle hint of spice and acidity.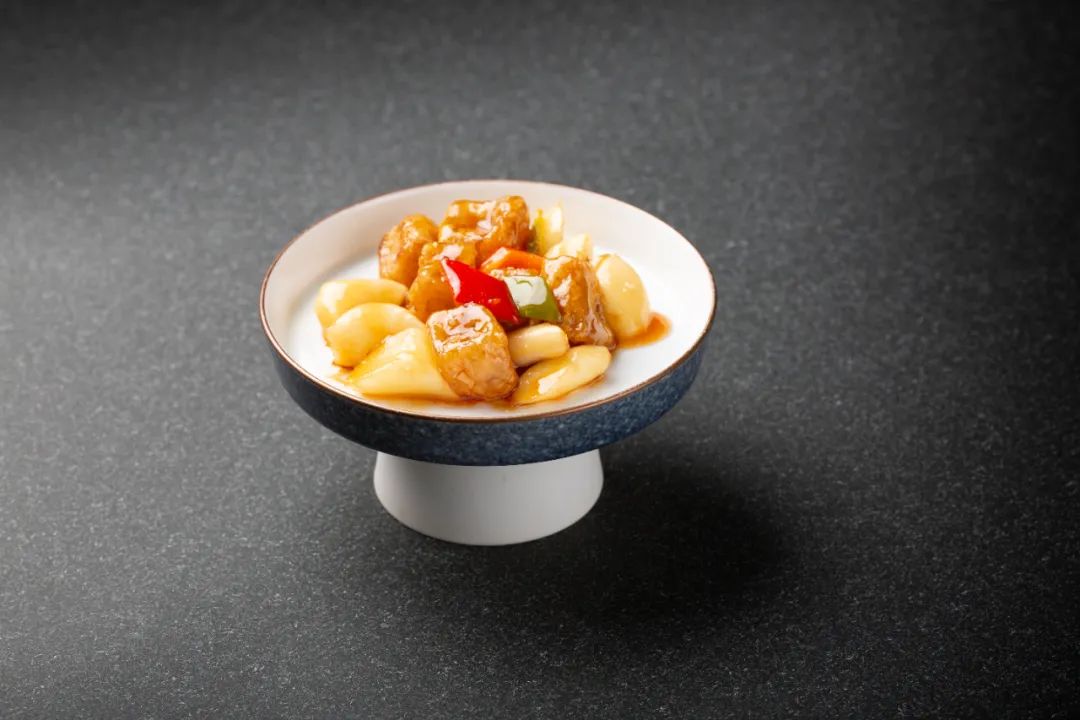 Shelduck Stew with Lychee and Lotus
Slow-cooked duck mousse is made from ham, pork and shelduck from Qingyuan in Guangdong province. Lotus petals and lychee complement the umami of the soup, giving it a smooth sensation with a mellow impact and sweet aftertaste.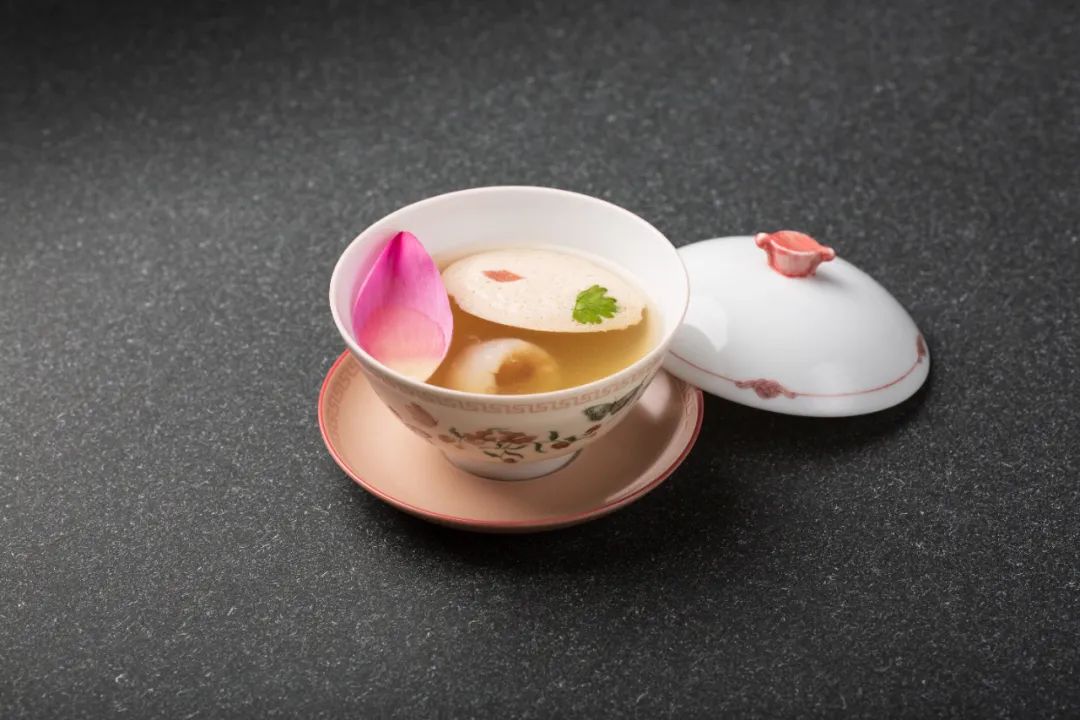 The Shishi Chicken is one of the top 10 famous chicken dishes in Guangzhou. Free-range Longmen Huxu Chicken aged for 180 days is cooked in a high stock before being soaked in an icy brine to give the meat a firmer texture and crisper skin. Served with specialty clam sauce and dressed in homemade thick soy sauce, the chicken boasts seafood umami and savoury flavours with long-lasting undertones.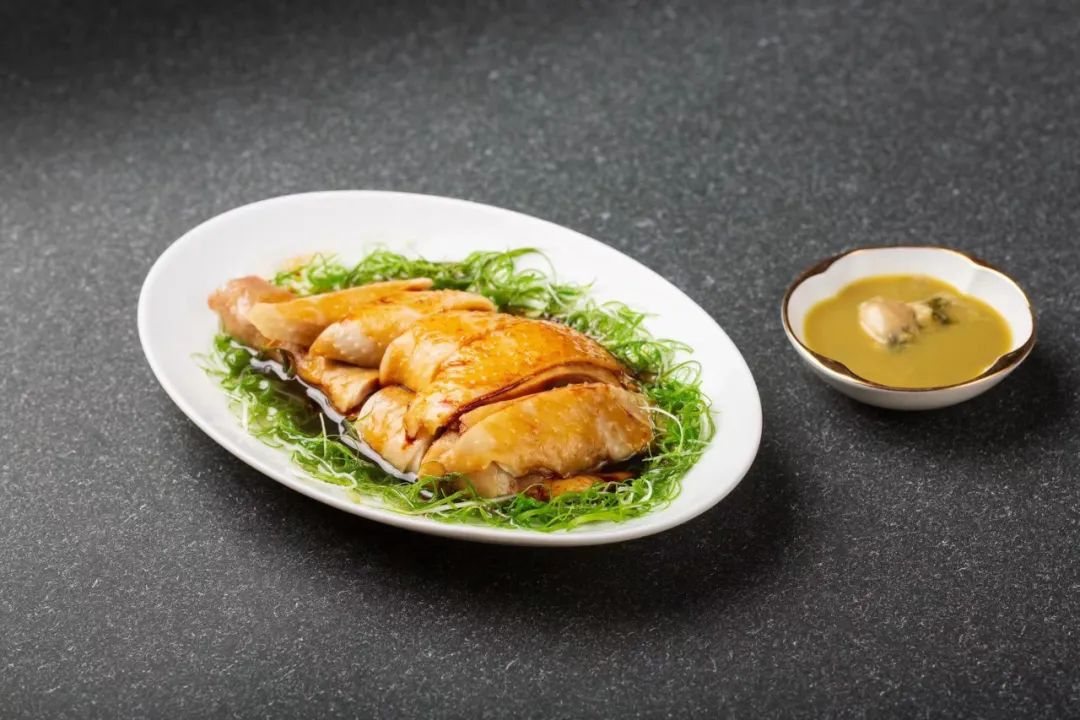 The soup base made with fish and prawn is empowered by light seasonings and umami flavours. Jasmine rice is coupled with crispy fried rice, geoduck and scallop to provide a rich and full-bodied mouthfeel that instantly melts your heart away and paves the way for the finale of the meal.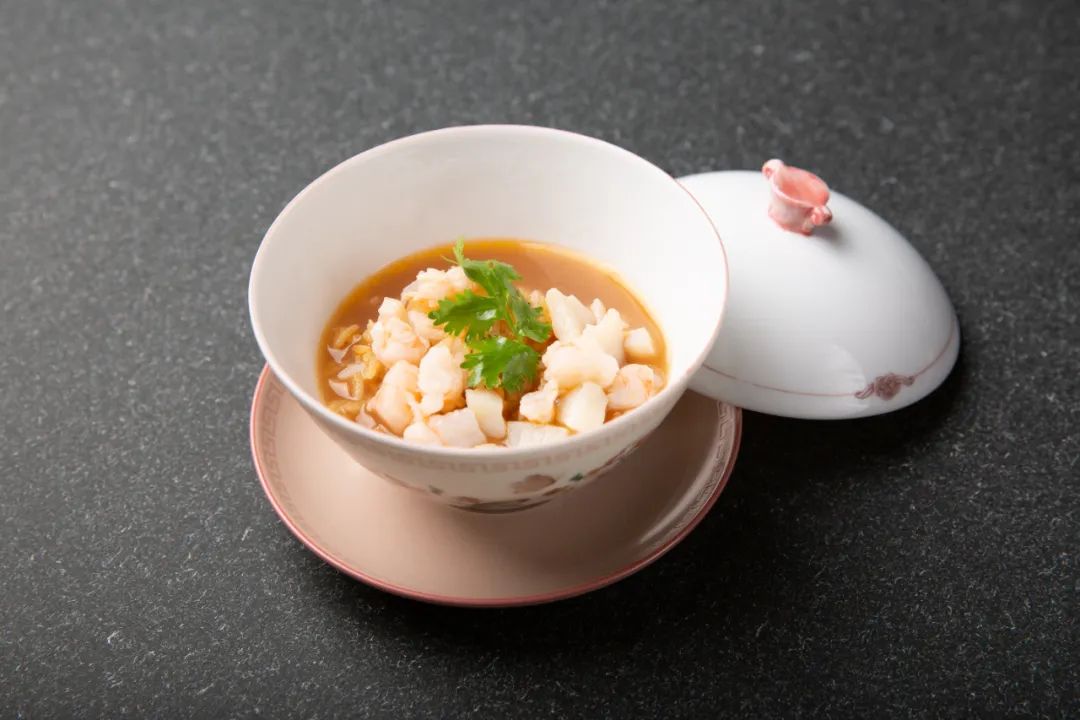 Sweet Pigeon Egg Soup with Fresh Lotus Seed
To finish off the menu, this sweet soup features aromatic lychee-infused black tea with soft, delicate pigeon egg and fresh lotus seeds. The vague aroma of lycheeand the freshness of lotus seeds entwine in the air, elegant and lingering, orchestrating the most comfortable and joyous finish to the summer symphony.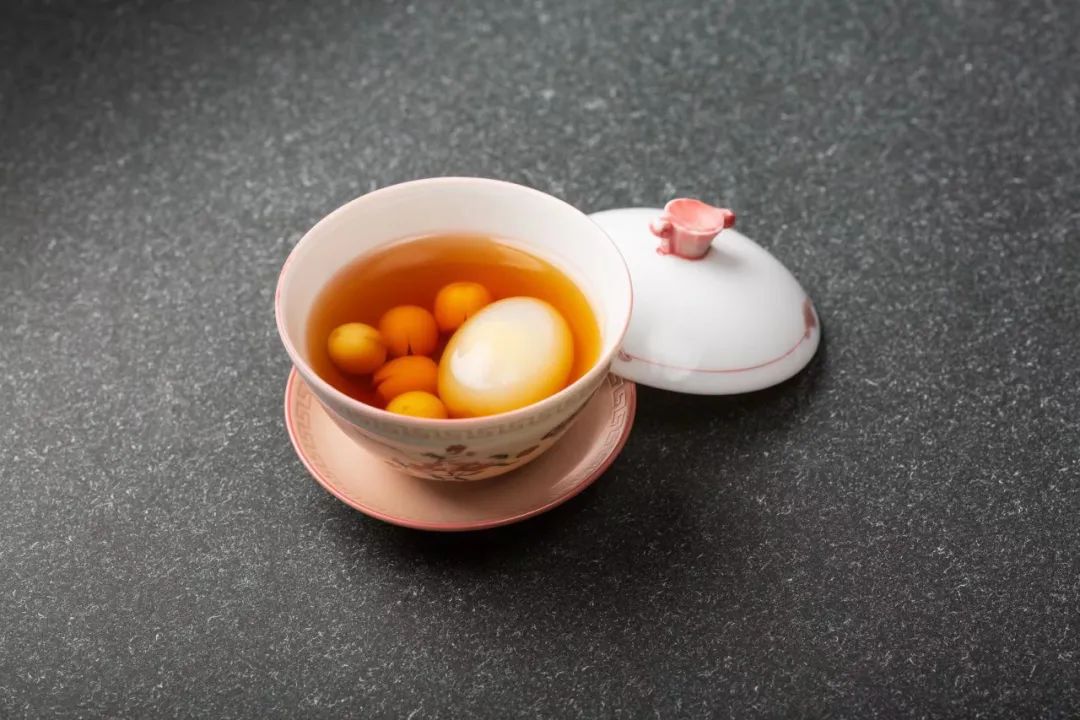 102 House's versatile presentation of traditional banquet dishes beautifully exemplifies Chef Xu Jingye's culinary philosophy. The menu for this season has a constant theme, one that honours tradition but breaks the mould, when different ingredients interpret treasured Cantonese flavours crafted by 102 House as time goes by.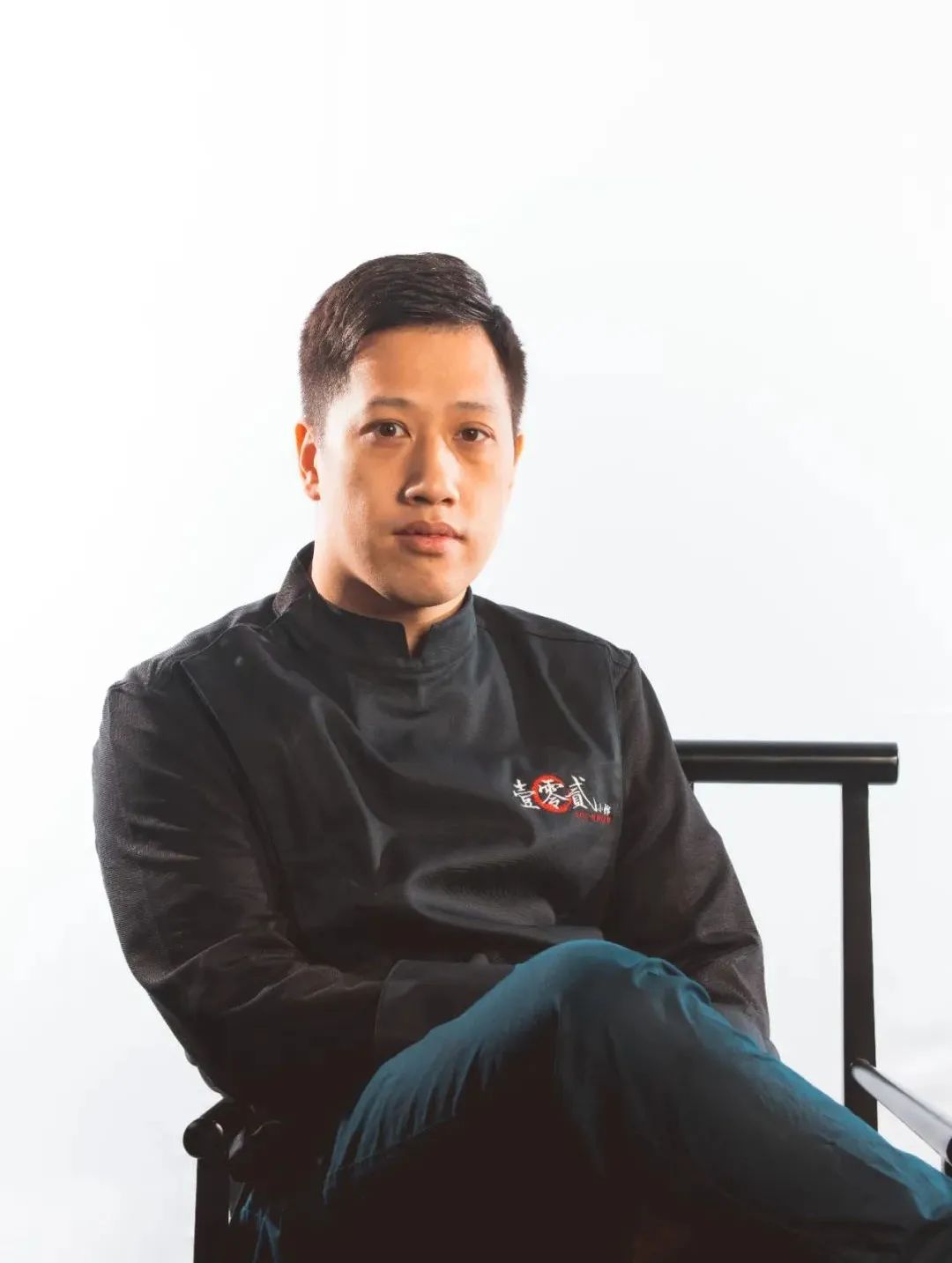 Chef Xu Jingye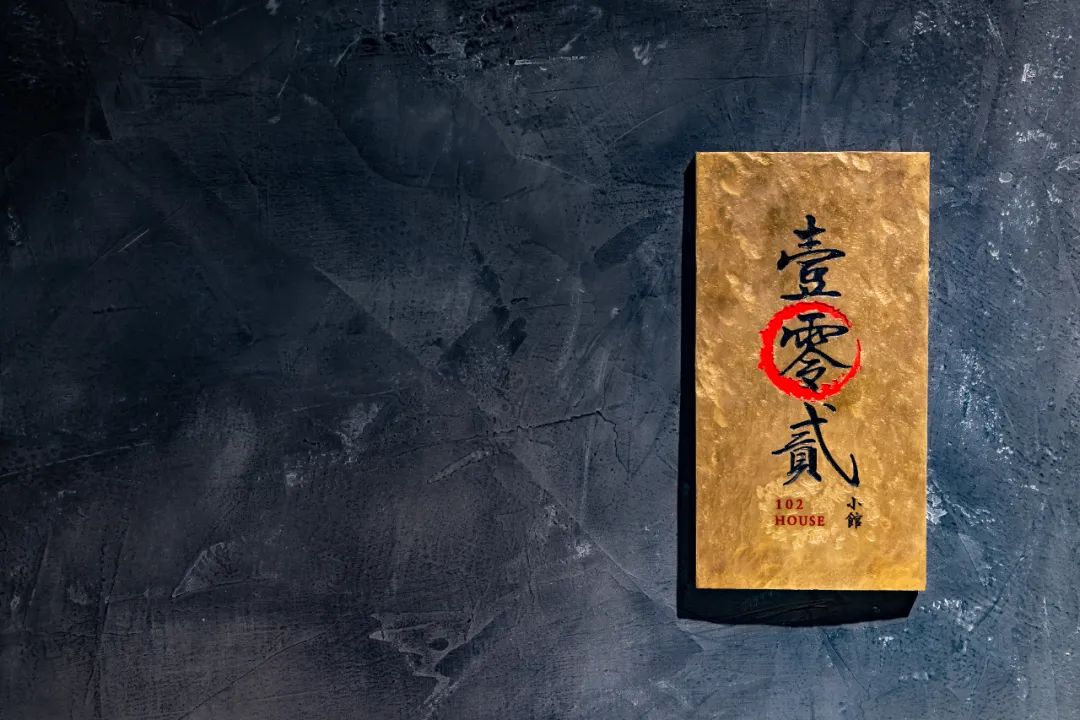 上海壹零贰小馆
102 House Shanghai
地址 Address
上海市中山东一路27号罗斯福公馆506
506 The House of Roosevelt, No.27 Zhongshan East 1st Road, Shanghai
营业时间 Opening Time
周一至周日 17:00-22:00
Mon to Sun 17:00-22:00
预约电话 Reservation TEL
021-63733122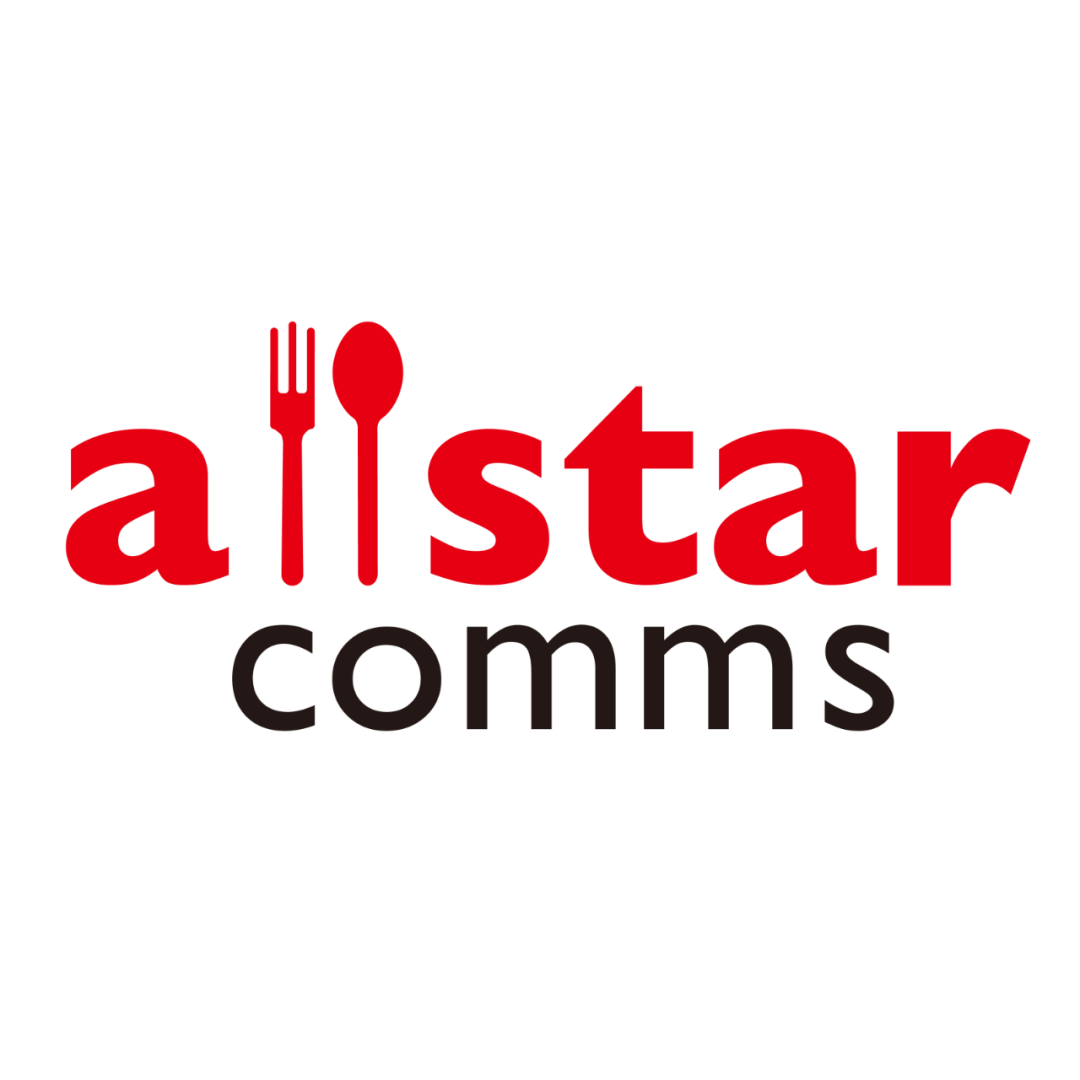 如有任何品牌顾问需求
请联系上海食达文化传播有限公司:
传播顾问 Ivy Zhu,
ivyzhu@allstarcomms.com