7th anniversary video
On 12th and 13th April, the 7th anniversary dinner of 8 1/2 Otto e Mezzo BOMBANA Shanghai was successfully rounded off. To celebrate this significant anniversay, Chef Bombana came in person to meet all the guests.
Chef Bombana's favorite director, the great Italian filmmaker Federico Fellini, constitutes the theme of the 7th anniversary. The menu was named after his classic movies, diving by chapters. The anniversary dinner reflects the spirit of Italian cuisine and was a tribute to THE MAESTRO.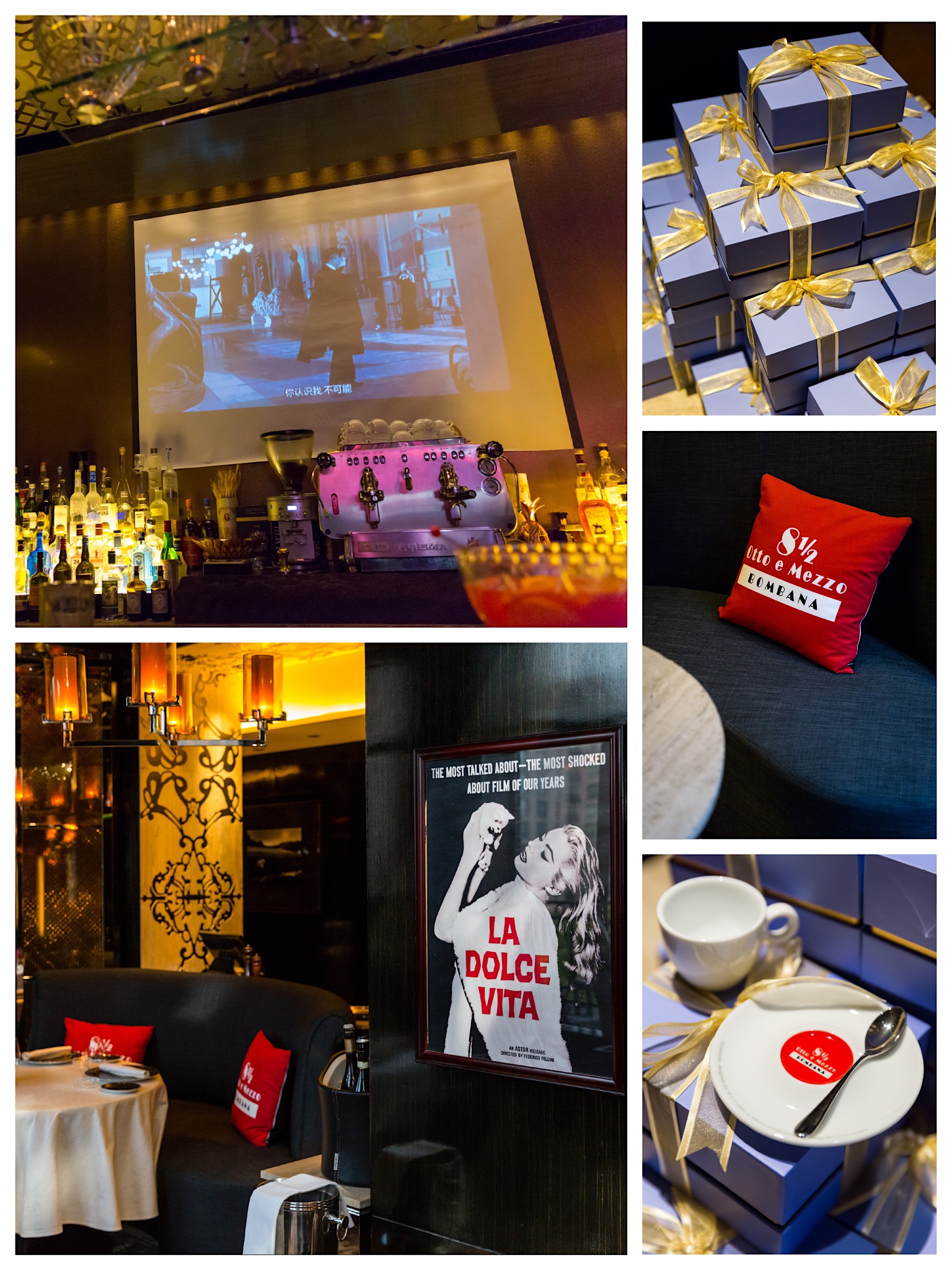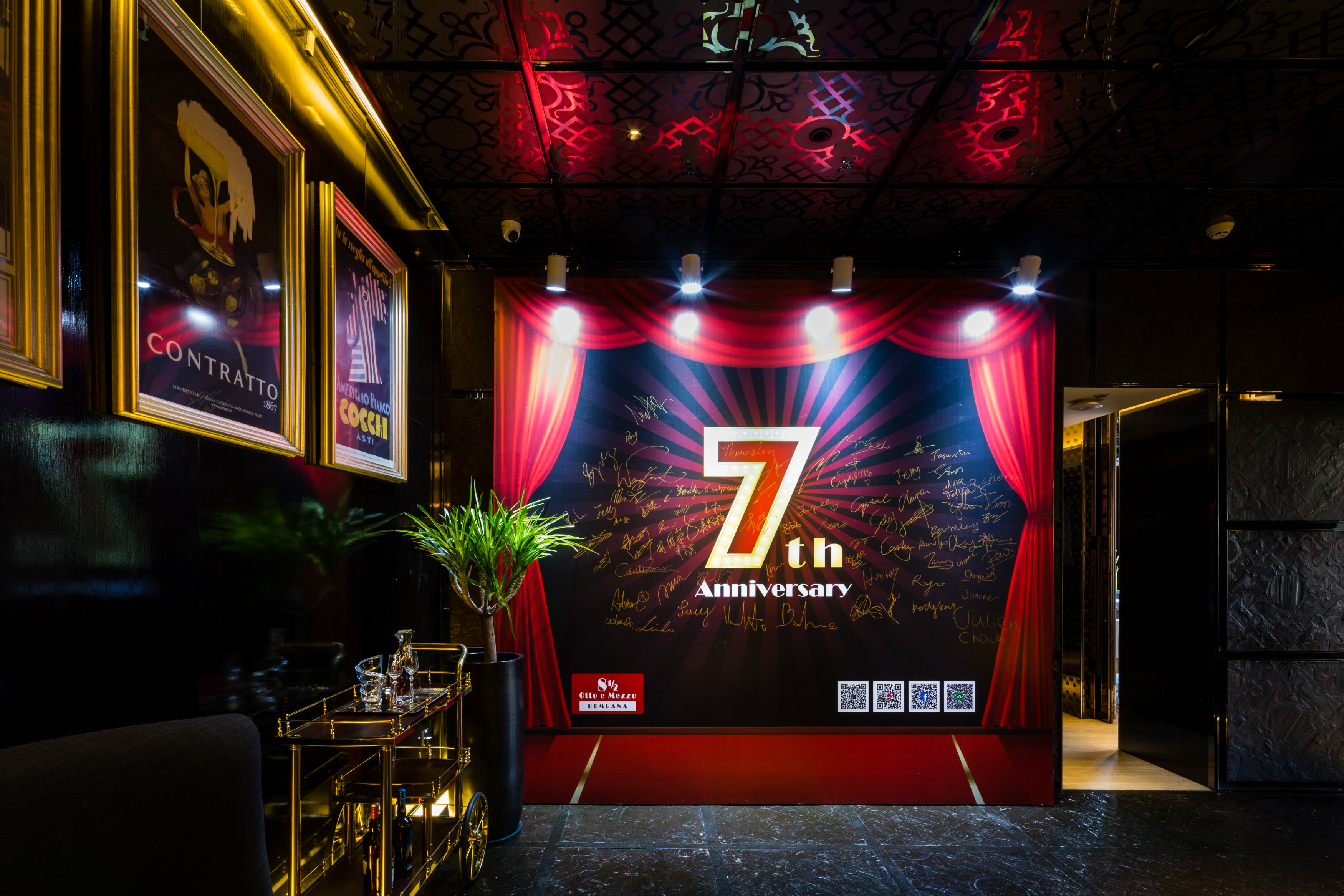 To celebrate the anniversary, special decorations were made so that the restaurant overflows with cinematic atmosphere of Fellini. Classic movie posters were hung on the walls; meanwhile, at the bar, his masterpiece "La Dolce Vita" (1960) was showed. The most popular thing among the guests, is the unique backdrop which resembles an award ceremony of Oscar decorating.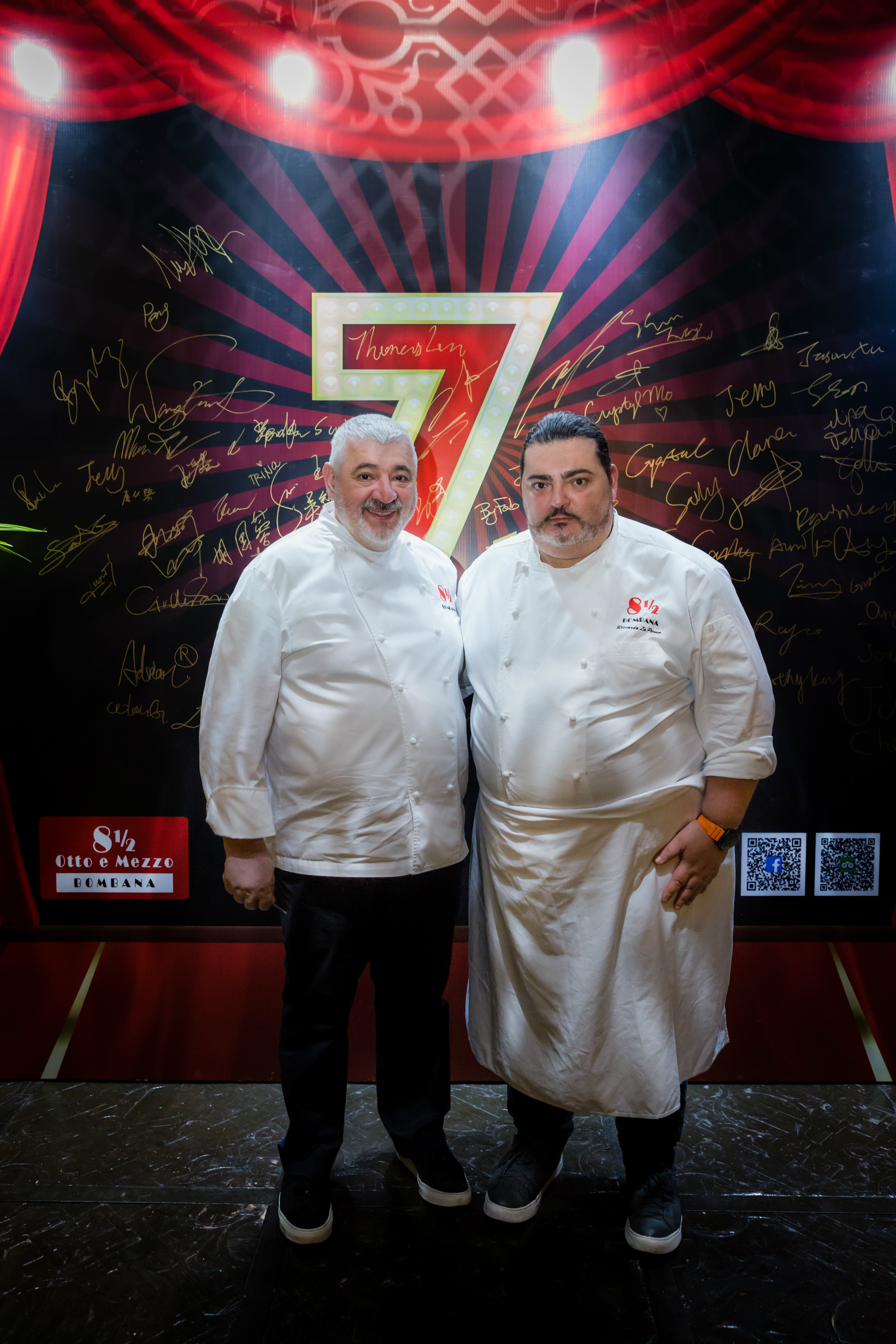 Chef Bombana and chef Riccardo expressed their welcome and thanks to the guests for the great support during these 7 years.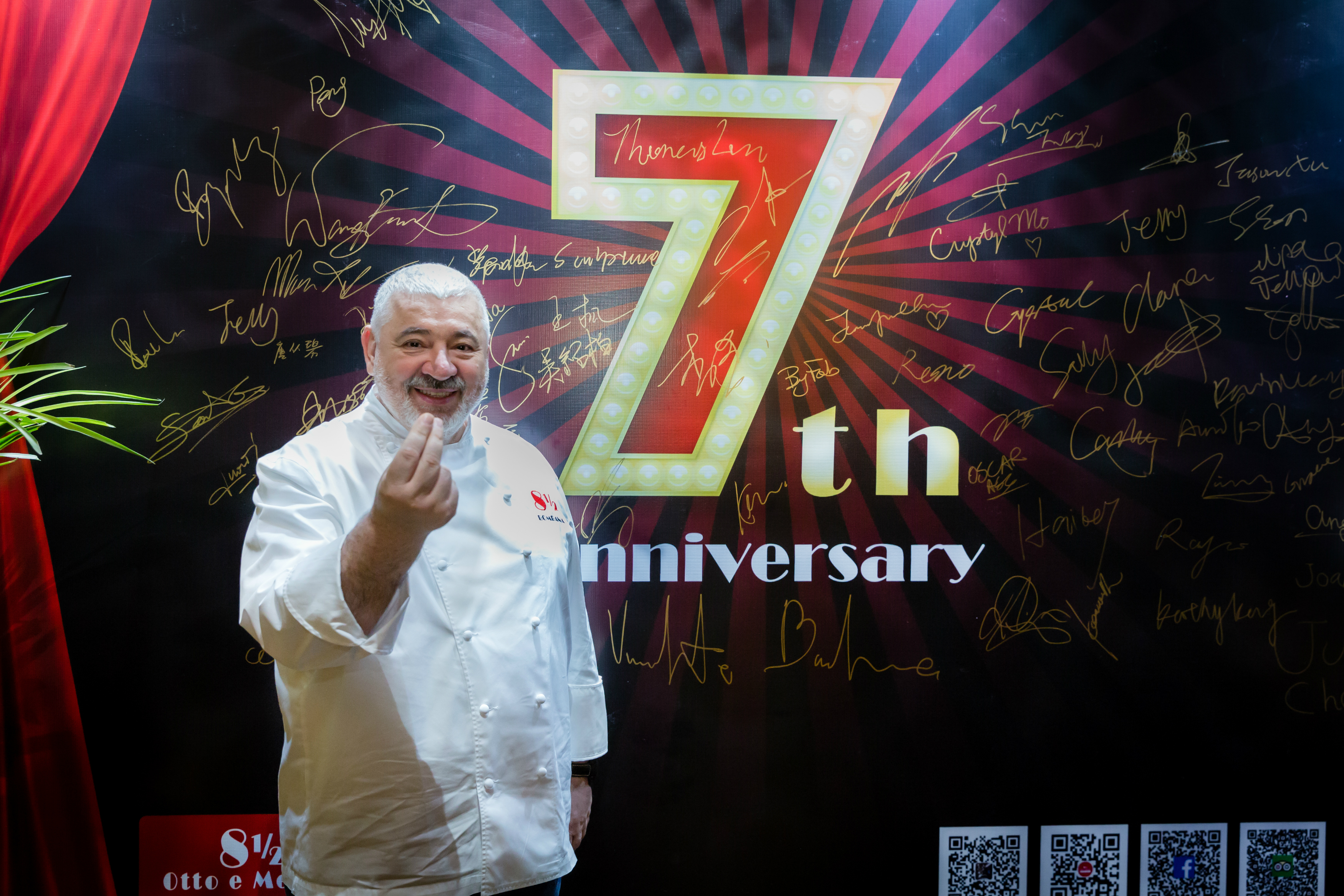 chef Bombana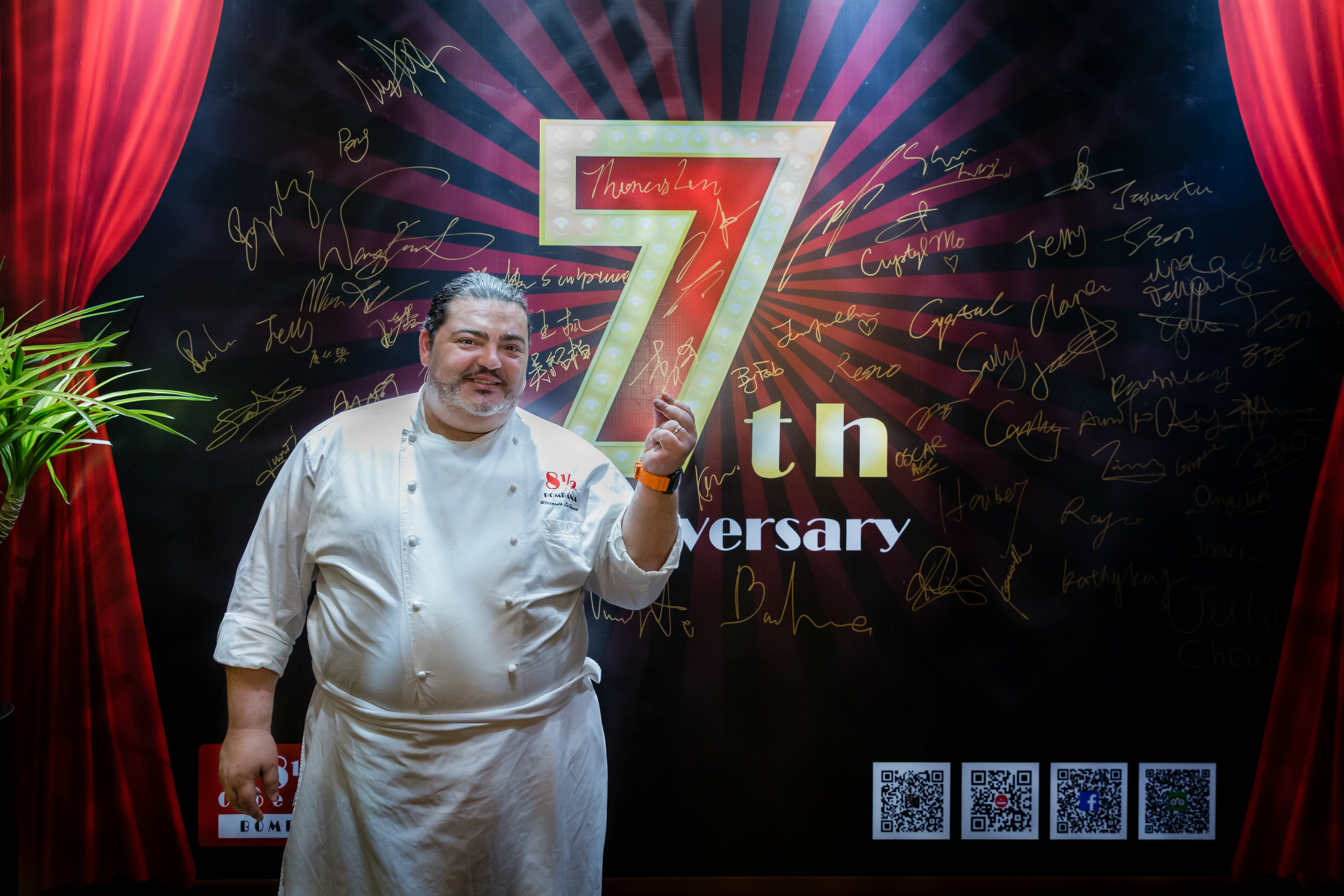 chef Riccardo La Perna 
 8 1/2 Otto e Mezzo BOMBANA Shanghai will continue to make efforts to offer great food to all the guests as usual. Thanks again for your support!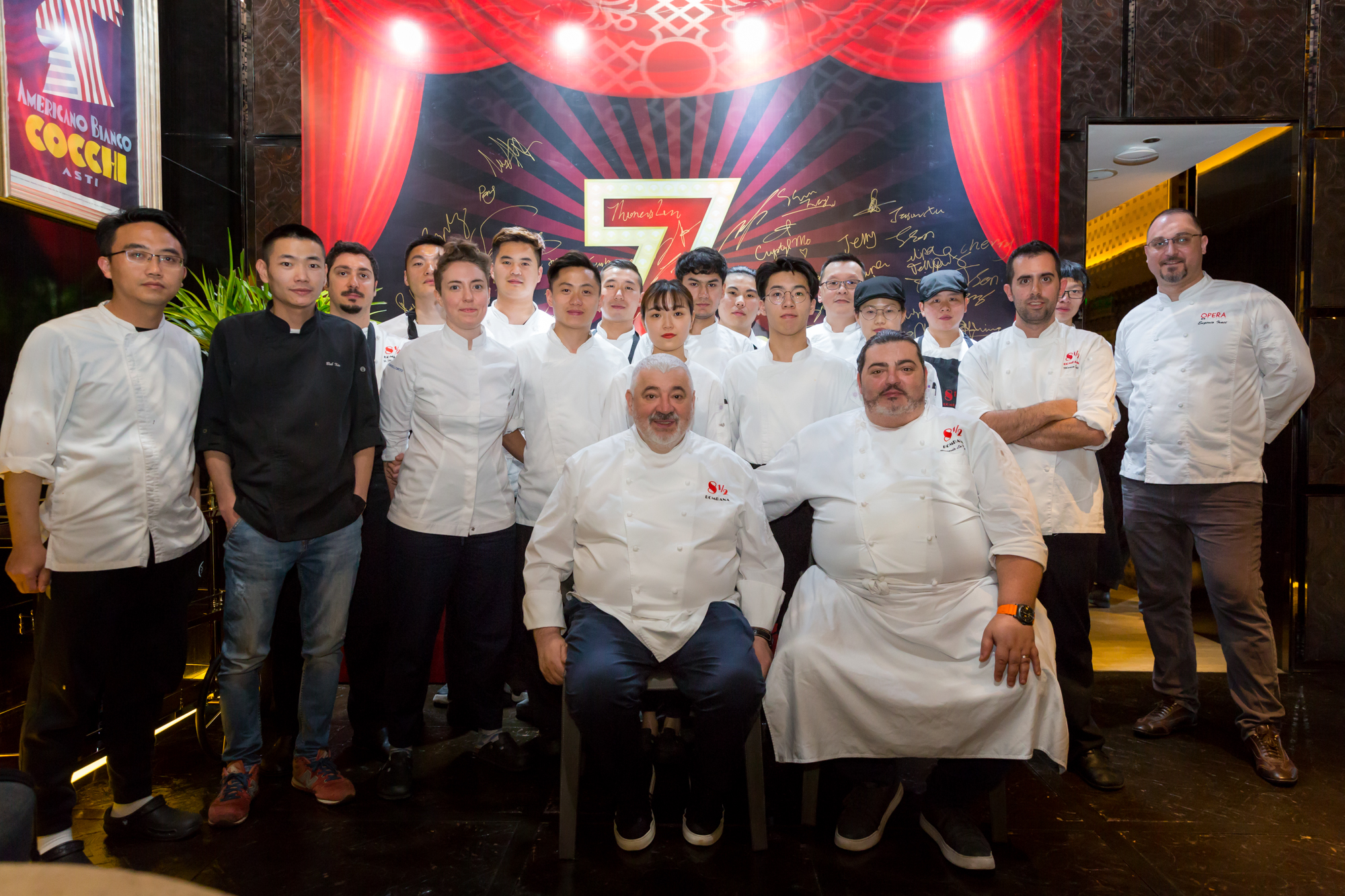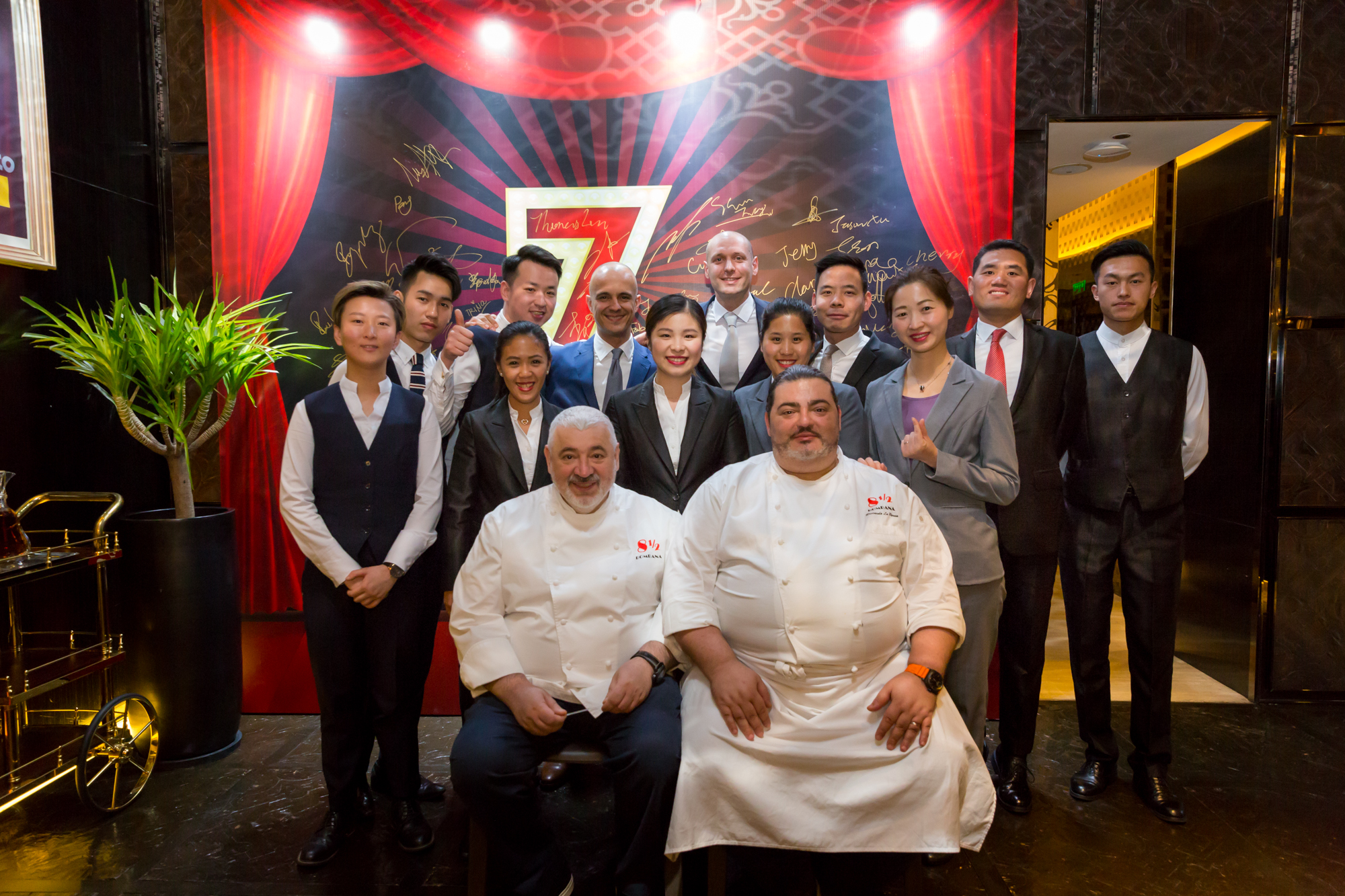 8 1/2 Otto e Mezzo BOMBANA Shanghai
Address:6th-7th floor, Associate Mission Building, No. 169, Yuanmingyuan Road, Huangpu District, Shanghai
E-mail:infoshanghai@ottoemezzobombana.com
Website:http://www.ottoemezzobombana.com/shanghai/
Tel:021 – 60872890
---
For any inquiries, please contact:
allenli@allstarcomms.com
lucylee@allstarcomms.com
---