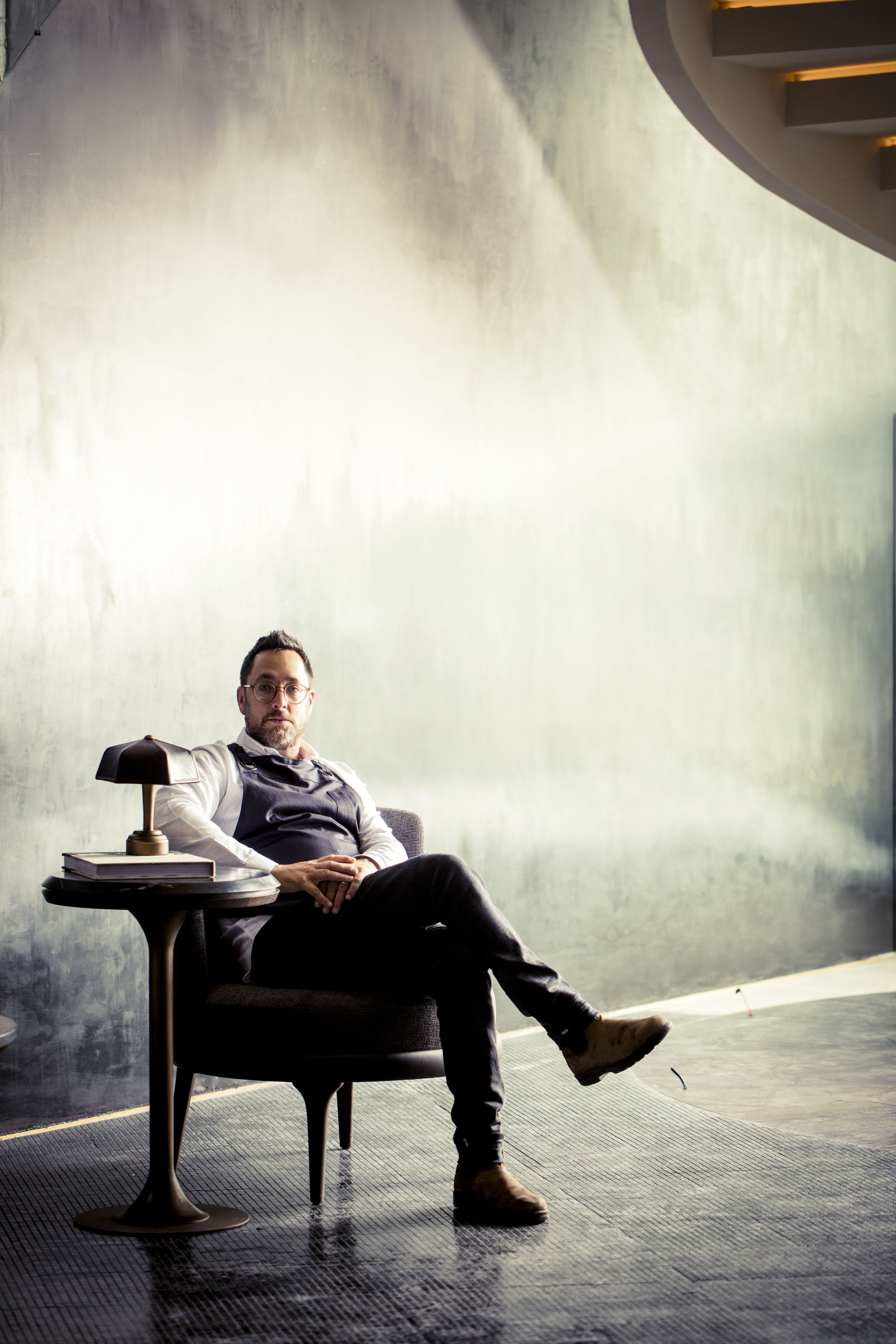 Chef Christopher Kostow
August 12th 2019,
Shenzhen—
The fast-growing and vibrant city of Shenzhen welcomes its first restaurant fronted by a recipient of the culinary world's highest honor. On August 10th,
Ensue
, led by
chef Christopher Kostow
, will begin serving patrons from atop
Futian's Shangri-La Hotel
. Combining breathtaking views, innovative cuisine, and a world-class team, Ensue promises to be a beacon illuminating a new pinnacle of the South China landscape.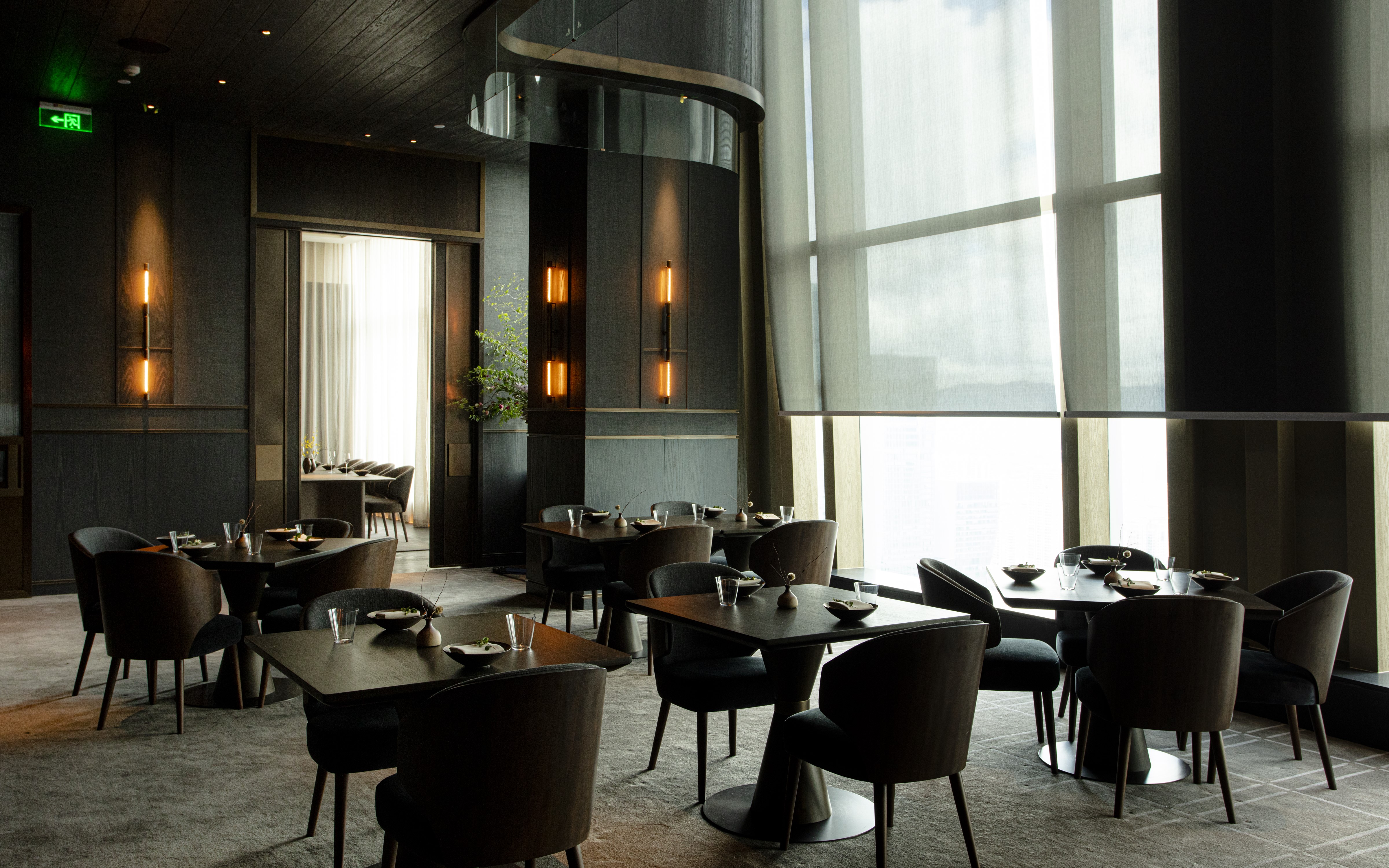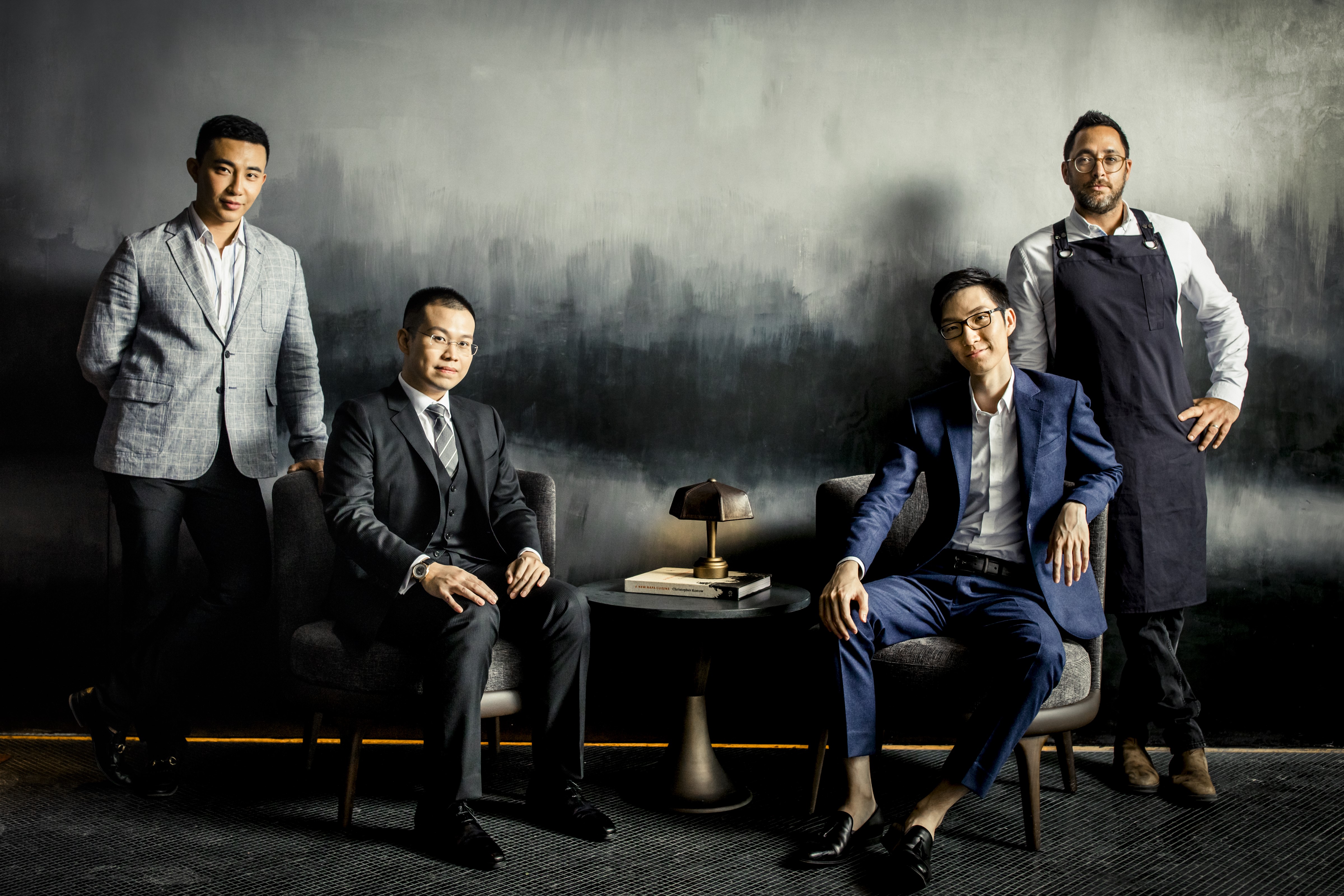 Restaurant designer Chris Shao,  founder Ricky Li, Adward He and chef Christopher Kostow
Unique in world history, Shenzhen has grown from a collection of fishing villages, to a manufacturing hub, to a cosmopolitan financial powerhouse in barely a generation. Known as the "Silicon Valley of the East", Shenzhen features the most skyscrapers of any city on Earth, and is also among the youngest cities on the planet in average age. It's a city that values progress and innovation. As a young innovator himself, and a patron of many of the world's most elite venues, the founder of Ensue, Ricky Li, invited Napa Valley chef Christopher Kostow to join the project, aiming to build Ensue as a top-rated destination in the gourmet world.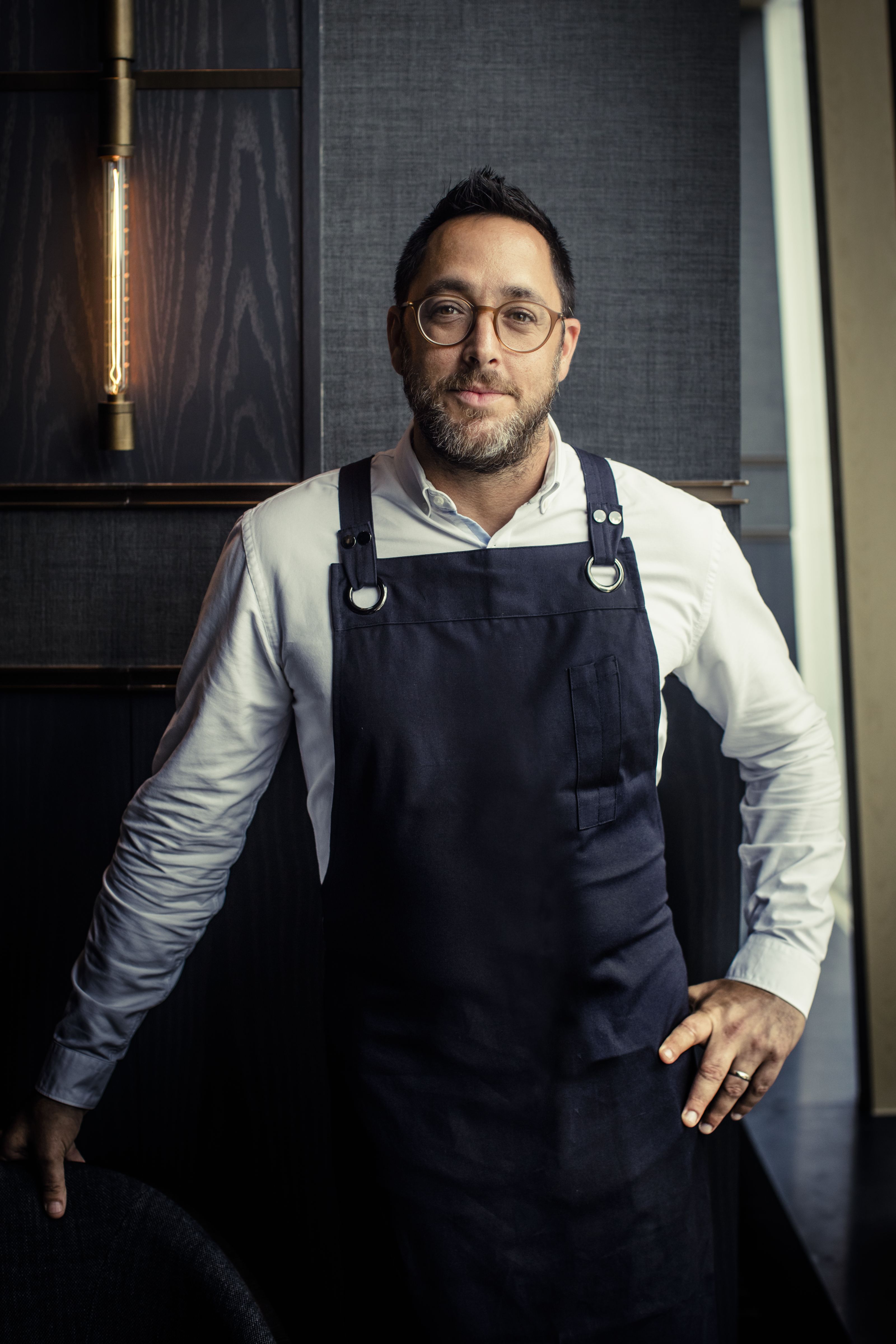 Christopher Kostow was born and raised in Chicago, Illinois and trained across Europe and North America. While at the helm of his first kitchen at Chez TJ, in San Francisco, Chef Kostow was awarded two Michelin stars. He earned his third star in 2011 at The Restaurant at Meadowood in Napa Valley, California, becoming the youngest American-born chef to earn the culinary world's highest honor. The Restaurant at Meadowood has maintained three Michelin stars each year since 2011. Chef Kostow was also awarded Best Chef: West by the prestigious James Beard foundation, and he appeared multiple times on top television programs. His first book -"A New Napa Cuisine" – was awarded Book of the Year in 2015 by the International Association of Culinary Professionals. Ensue represents Chef Kostow's first foray into Asia.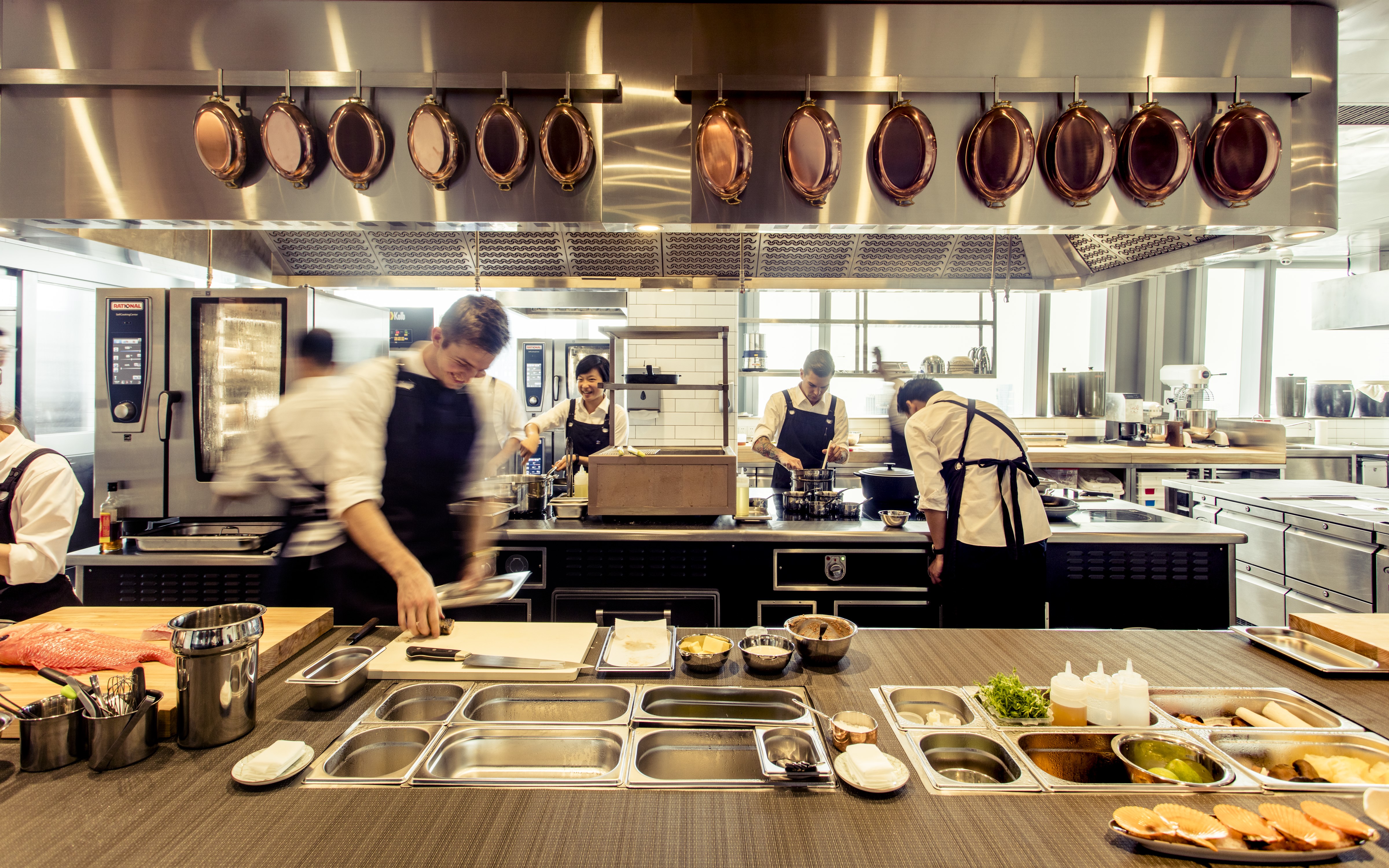 After an exhaustive search encompassing many of the world's top chefs, Ricky Li quickly formed a bond with Chef Kostow due to their mutual passions for innovation and respect for traditions. They quickly set to work assembling a team of global industry heavyweights both in the kitchen and the dining room, to best bring their vision to life, and settled on a location in Shenzhen, due to its openness to innovation and proximity to the home of some of the world's most beloved culinary traditions.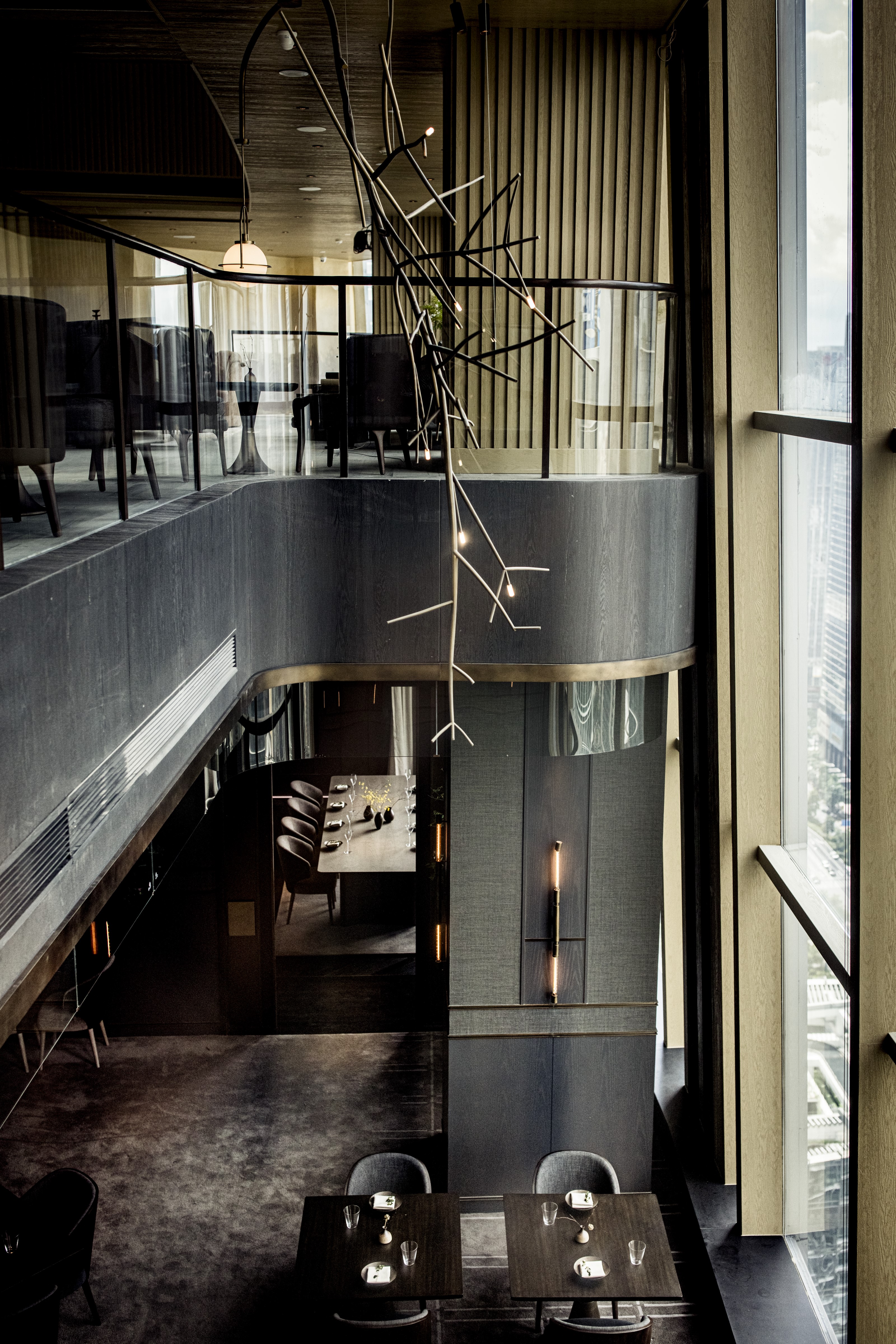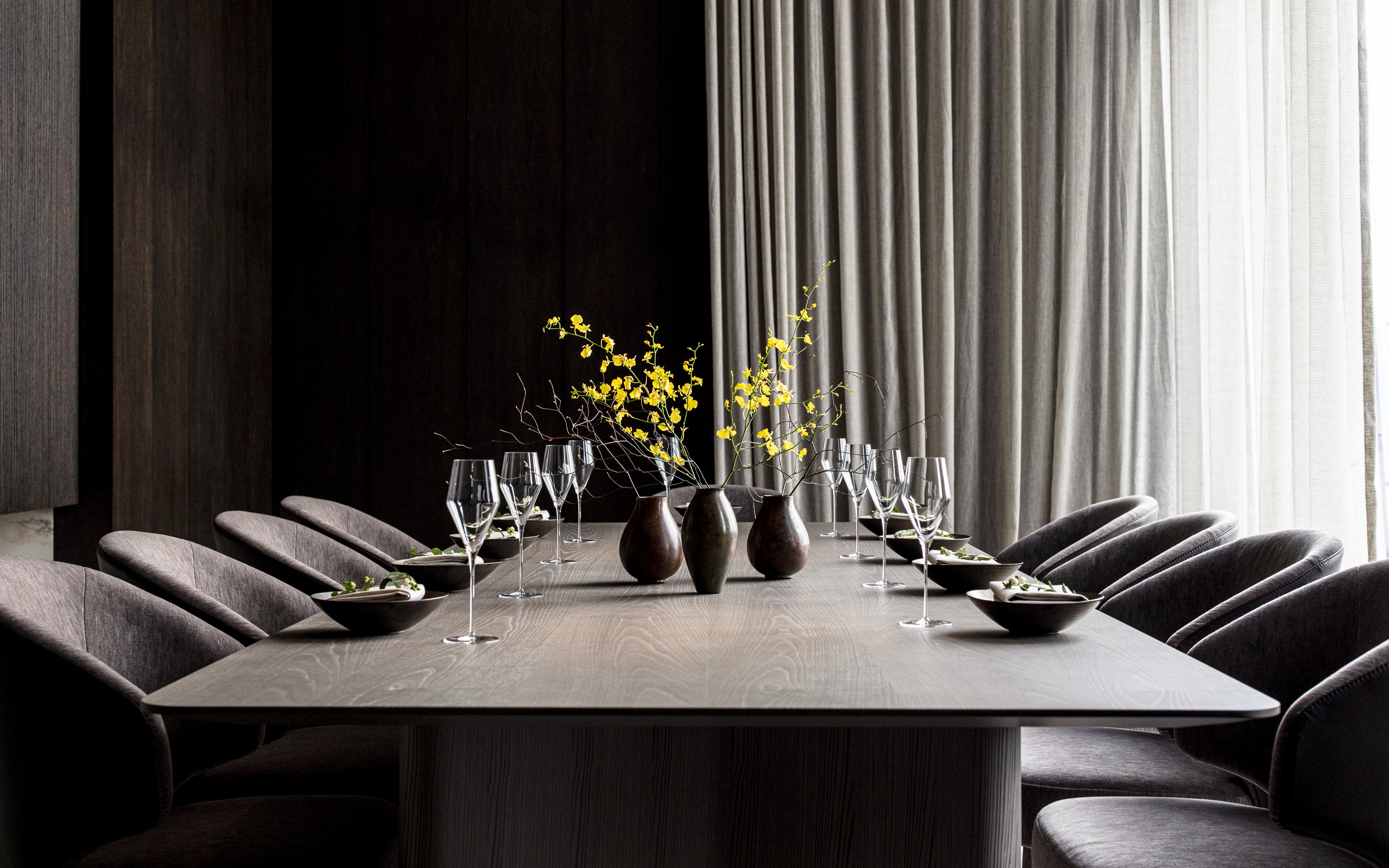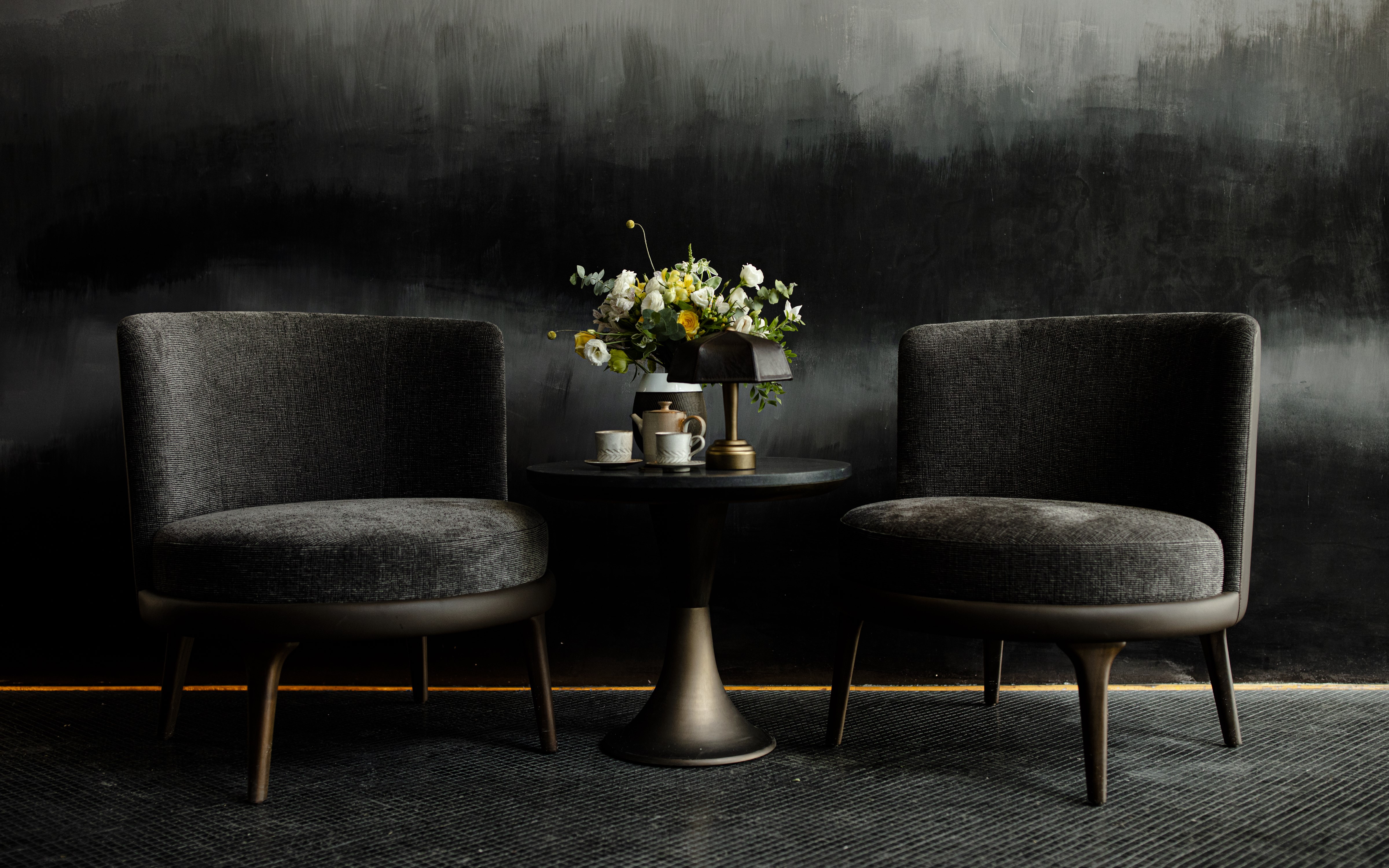 environment of Ensue
The venue of Ensue was designed by

Chris Shao

(Chris Shao Studios, New York), blending elements of Chinese luxury with the natural beauty of Napa Valley.

Alcove

, the bar at Ensue, is another significant feature. Like the restaurant, it seamlessly blends comfort with quality featuring a carefully curated inventory with expertly crafted cocktails developed by Beau du Bois (The Restaurant at Meadowood).
Bar Alcove
Ensue represents Chef Kostow's latest evolution,blending

California farm-to-table culture

and techniques

with

Cantonese tastes and ingredients

. The menu at Ensue pays respect to the local products, unique palate and culinary.
Confit and grilled Australian Wagyu | Yunnan mushrooms cured in Baijiu lees | Bone Marrow Jus and matsutake bamboo fungus puree
Quickly smoked caviar | potato and crème fraîche custard | Fresh Peas
Ensue's kitchen under the leadership of Executive Chef Kostow proudly features top talents from the global culinary scene. Head Chef

Miles Pundsack-Poe

(The Restaurant at Meadowood) leads daily kitchen operations, assisted by Executive Sous Chef

Kevin Finch

(Ateliér Crenn) and Sous Chef

Dalton Thomas

(The Restaurant at Meadowood and The Charter Oak). Collectively, with their team of dynamic Chinese and foreign chefs, they showcase the very best of South China with every dish.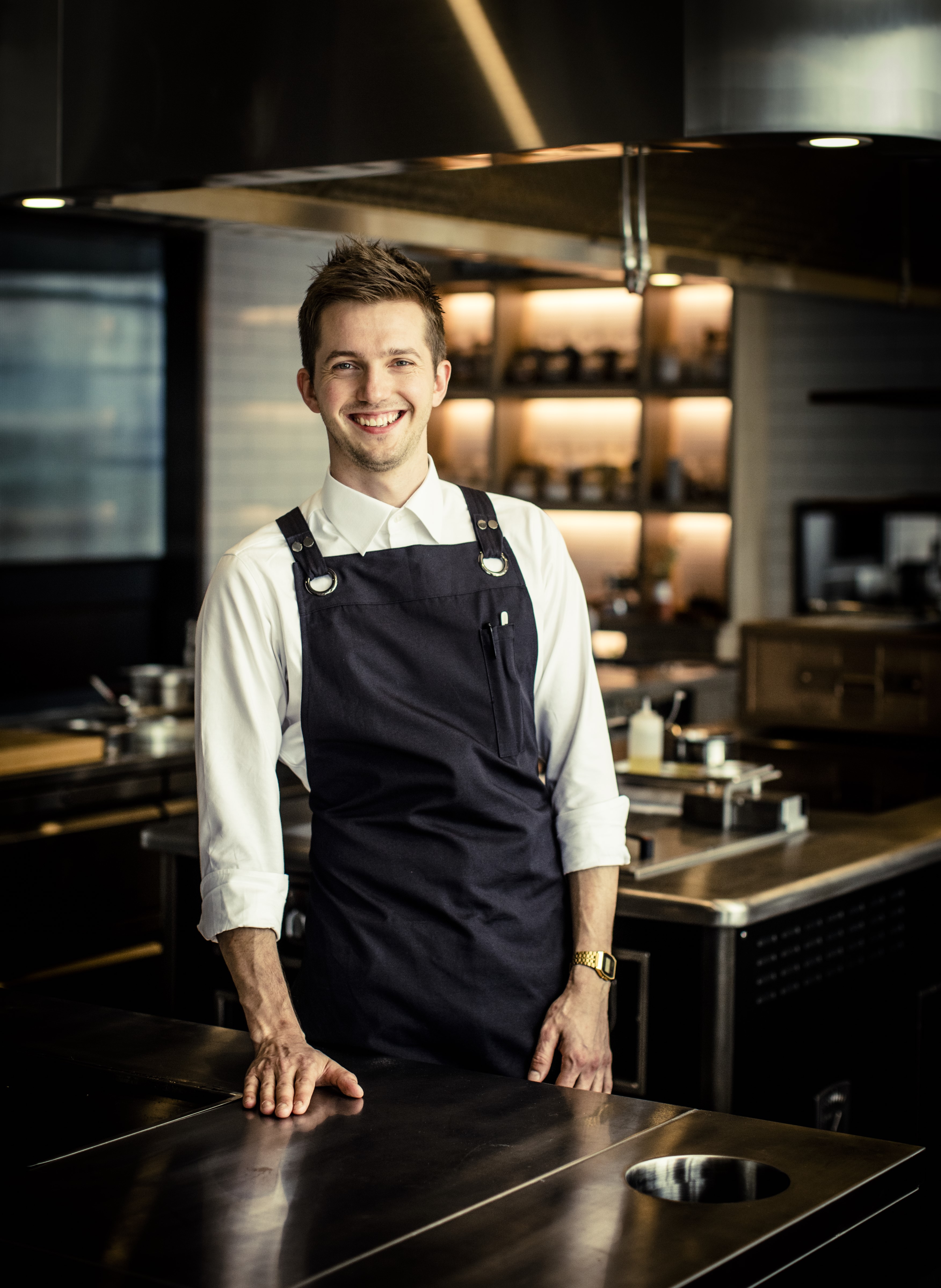 Chef of Ensue Miles Pundsack-Poe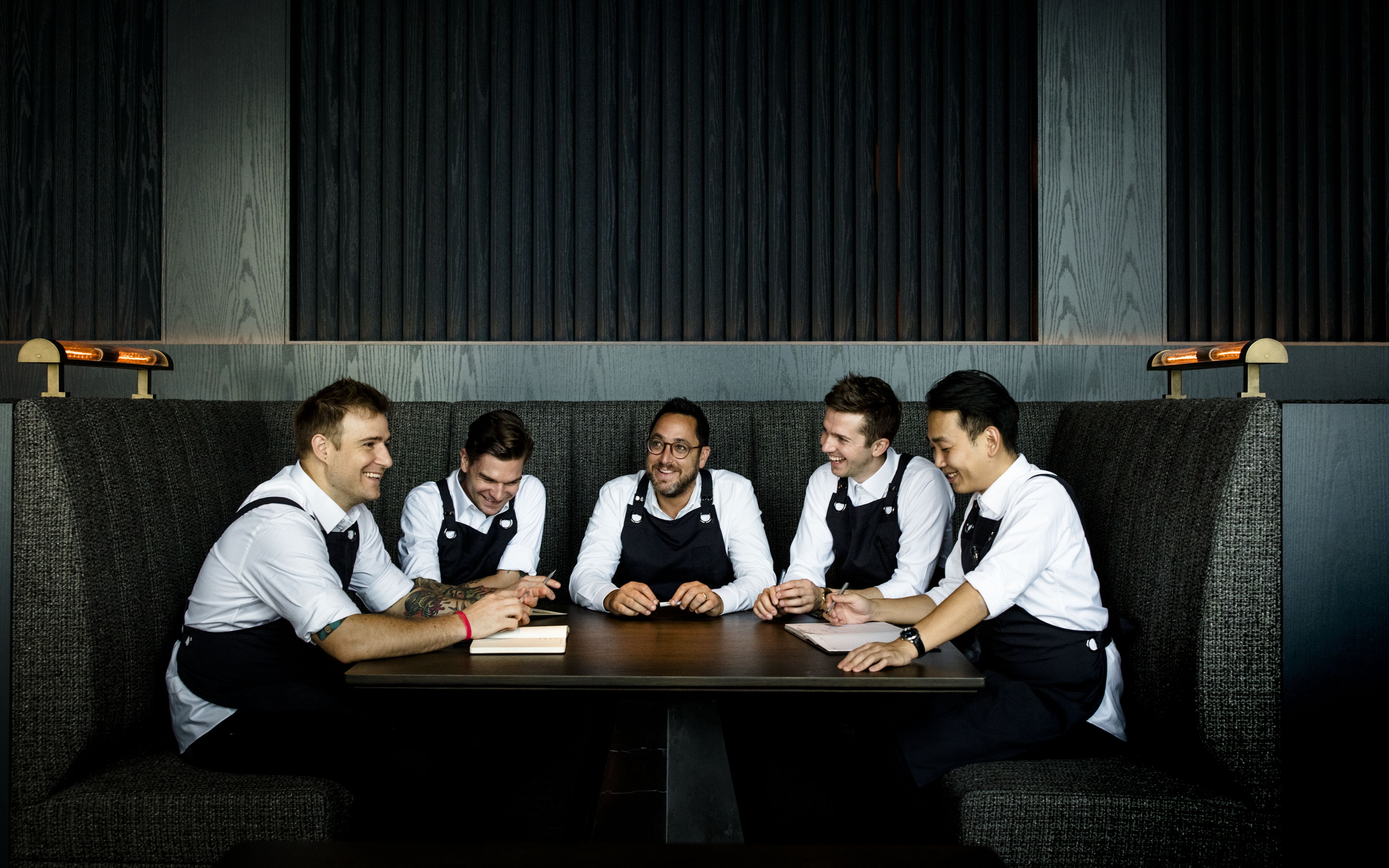 The team of chefs
"Shenzhen is a city full of challenge and opportunities. I'm honored to be a pioneer of the fine dining industry here – to have the opportunity to share my cooking philosophy and provide a unique dining experience is humbling. Ensue implies constant motion, continuation, striving for results. I'm looking forward to having our guests join us in this culinary journey" – Christopher Kostow.
"Growing up in Shenzhen, I always dreamed of creating a real fine dining restaurant here. With Chef Kostow's philosophical way of thinking, deep understanding of our local ingredients and sophisticated layering of dish structure, as well as a true respect for Chinese culture, I truly believe Ensue will become a world top tier restaurant" – Ensue Founder Ricky Li.
Ensue
Address: 4088 Yi Tian Road, Futian District, Shenzhen, Floor 40 (Futian Shangri-La Hotel)
Openning Hour for August:
Wed-Sun 5:30 PM-11:00 PM (Restaurant Ensue)
Wed-Sun 5:00 PM-1:00 AM (Bar Alove)
Tel:+86 188-2343-7333
Book a Reservation:  Wed-Sun 10:00 AM-5:00 PM
QR Code For Reservation
For any inquiries, please contact:
allenli@allstarcomms.com
lucylee@allstarcomms.com
---