春末夏初,正是味蕾悸动之时。跟随着柔嫩爽脆的当季芦笋,细腻温润的羊肚菌,入口即化的澳洲和牛…在闹市静谧处遇见了上海玉芝兰。
Plums ripen off from the trees and bamboo shoots spring up from the ground. Having a good appetite is a blessing especially during the spring season into early summer. Yuzhilan Shanghai selects the best seasonal ingredients such as asparagus, morchella and Australian wagyu to tickle your taste buds.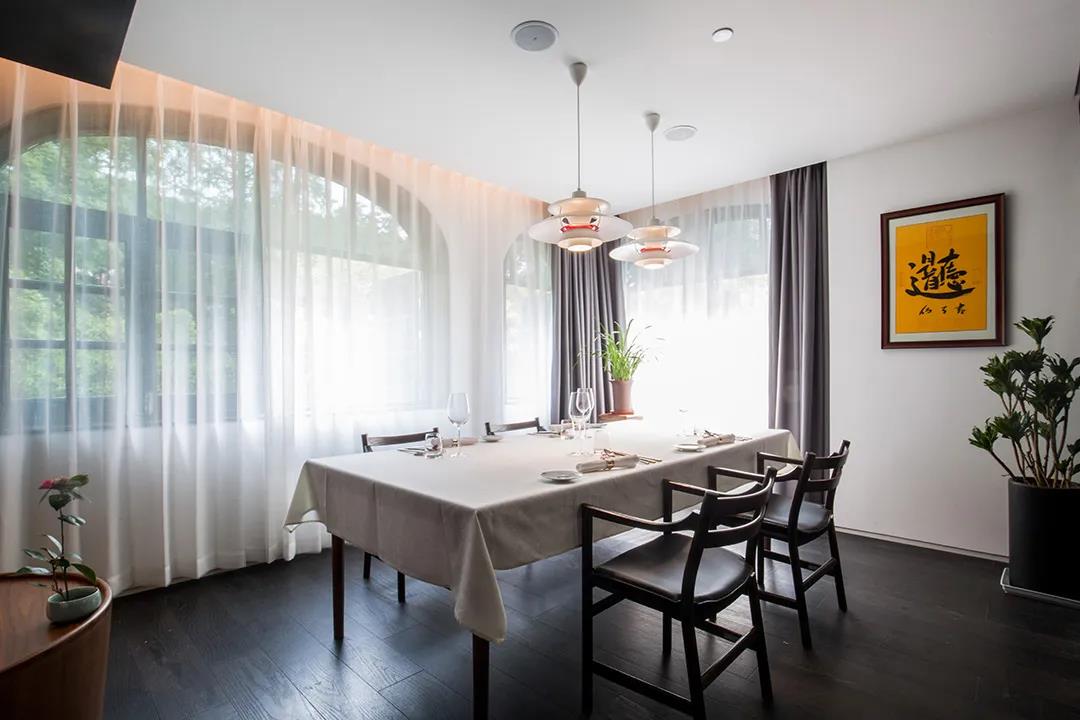 上海玉芝兰推出限定季春孟夏套餐,让惬意和美味在最美的季节相遇。
Spring Menu is now available in Yuzhilan Shanghai, let's enjoy the beautiful encounter of delicacy and comfort.
上海玉芝兰
季春孟夏套餐
Yuzhilan Shanghai Selection Spring Menu
Strawberry Ice Jelly and Fried Moxa Bun开胃菜 Appetizer熊猫攒盒

The Panda Appetizer Box

象拔蚌怪味五彩面

Multi-colored Noodles with Pacific Geoduck

过中 Noodle

坐杠大刀金丝面

Hand-made "Golden Silk" Noodles

主菜 Main Dishes

原创虾冻膏糕与鲟子酱/鸡枞菌鲟鱼子酱

Caviar and Shrimp Parfait/Termite Mushroom and Shrimp Parfait

鸡汤鸡枞菌/红花蟹黄鱼狮子头

Chicken Broth with Termite Mushroom /Lion's Head Meatballs with Shawl Crab and Yellow Croaker

本色原味鲍鱼

The Essential Taste of Superior Abalone

纯正酸辣牛肉

Traditional Hot and Sour Beef

清口菜(自制山楂糕)

Home-made Haw Jelly

豉椒小青龙

Green Lobster with Chilly Fermented Soybeans

鱼香茄子

Braised Eggplant with Garlic

干贝芦笋

Scallops with Asparagus

家传甜烧白

Traditional Sweet Cooked White Rice Pudding with Pork

小吃 Snacks

水晶饼与白水菜

Crystal Cake and Cabbage in Boiling Water

花椒冰激凌

Gelato with Sichuan Pepper

餐后茶 After Meal Tea

绞股蓝玫瑰

Rose Gynostemma Pentaphylla Tea
餐厅菜单依据每日食材微调
*There will always be daily adjustments based on ingredients availability.

酸辣牛肉 Traditional Hot and Sour Beef
一抹酸辣最是令人垂涎!精选老母鸡和牡蛎熬汤,加入红薯粉与汤同煮至熟,加醋制成酸辣汤。入口丝滑般的顶级澳洲雪花和牛切片,煎熟后佐以西兰花,浇自制红油,点缀以葱花而成。
Hot and sour is greatly appetizing. The broth is made by old hen and oyster. Add sweet potato powder and then vinegar to make hot and sour soup. Pan fried the Australian wagyu which conveys the mouth-filling savouriness, and complemented by broccoli and chopped green onions, to create a palate-coating richness.
干贝芦笋 Scallops with Asparagus
傲娇的芦笋是当季最耀眼的食材,将芦笋和甜椒改刀后煮熟后与干贝丝同炒,芦笋的爽脆与干贝的鲜香完美契合。
The arrogant asparagus is the most shining ingredient of the seaon. The fragrance of scallops accord perfectly with crispy texture of asparagus and bell peppers.
花椒冰激凌 Gelato with Sichuan Pepper
花椒和冰激凌的组合有趣又创新。花椒的微麻清香搭配浓郁的奶香,回味还有点酥麻。
Intresting combination of Sichuan pepper and ice cream. When the light spiciness and fragrance in Sichuan pepper meets the aroma of milk, affording a lingering after-taste.
电话Tel:19946163557; 15389457263
邮箱Email:yuzhilansh@126.com
欢迎转载,请联系我们