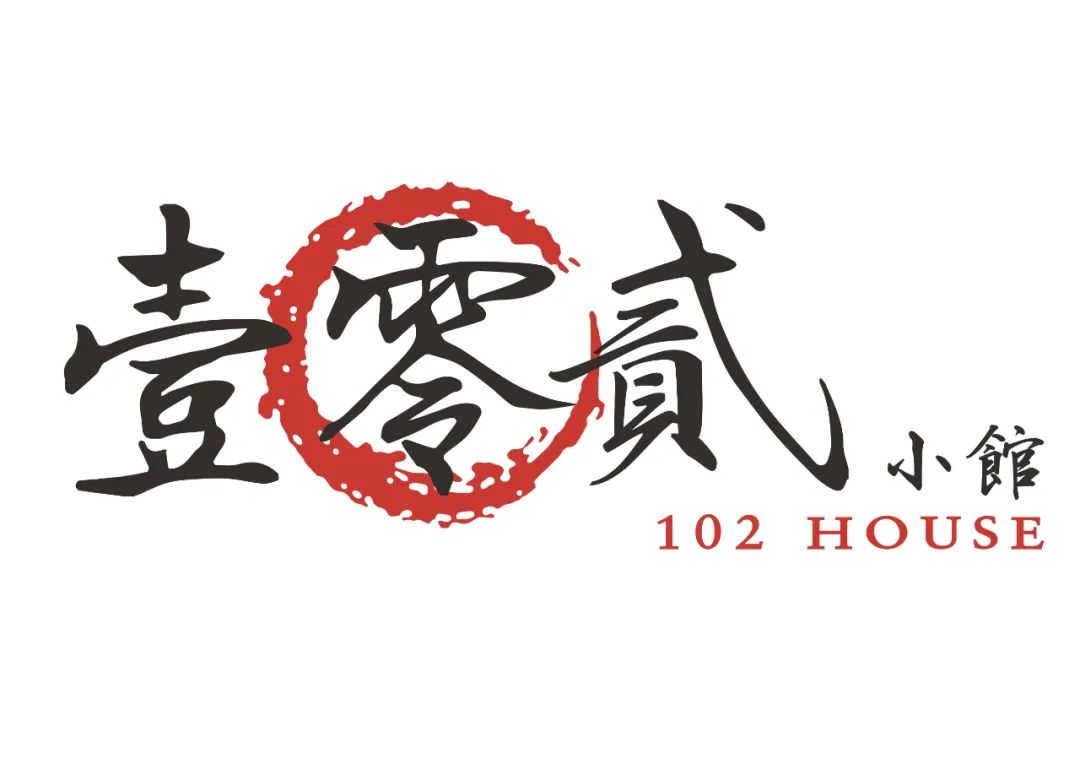 Chef Xu Jingye and Sommelier Lei Mengxue of 102 House Shanghai has collaborated with Chef Miles Pundsack-Poe and Sommelier Tang Danwen of Ensue Shenzhen for an eight-hand dinner event with the theme 'Back to the Origin of Inspiration'.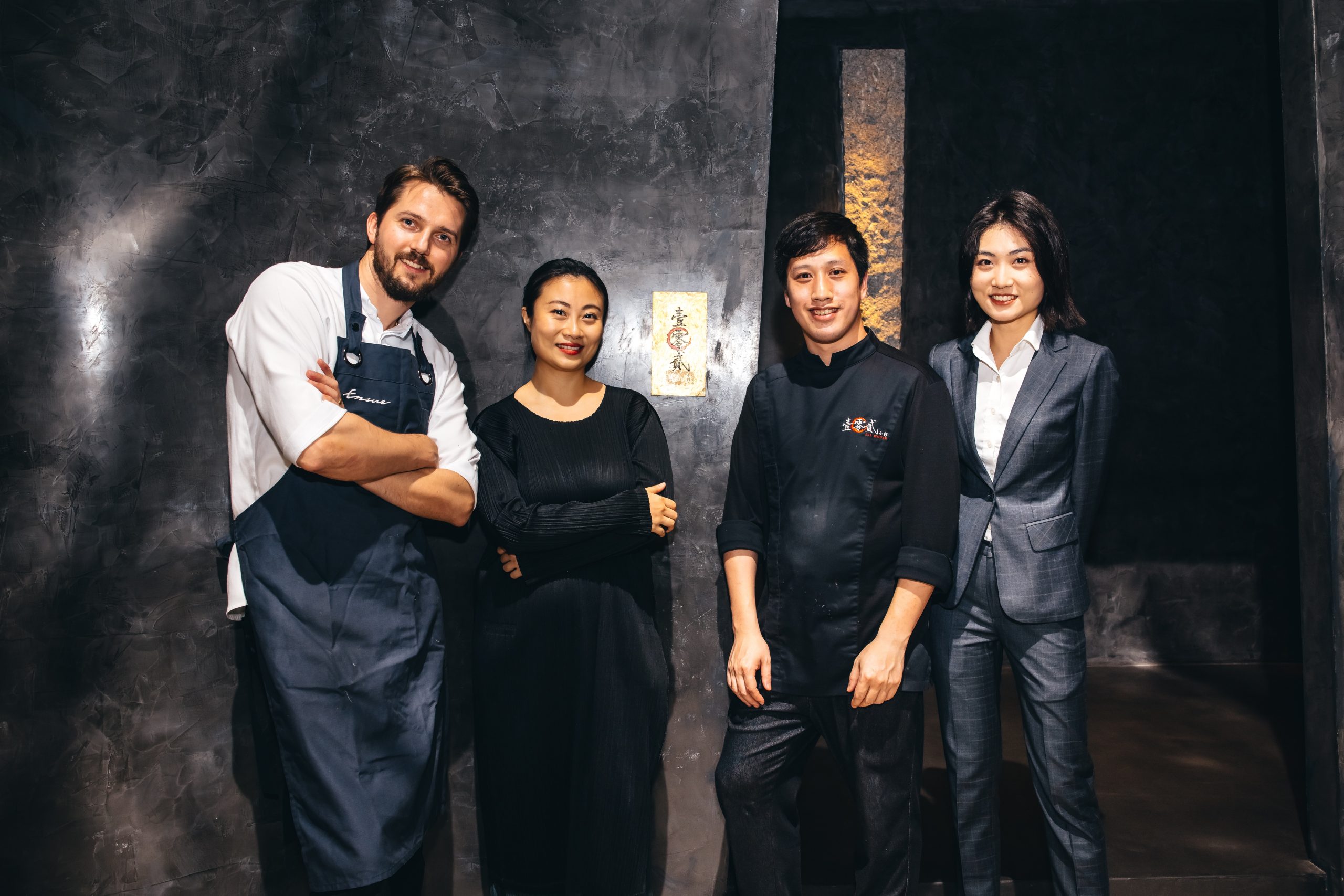 On November 18-19, the two chefs swapped with each other's sommeliers to present challenging and creative combinations, leading diners on a unique journey of culinary enjoyment. Chef Xu Jingye has approached Western exquisiteness with tradition and intimacy, while Chef Miles Pundsack-Poe has translated Cantonese elegance with creativity and enthusiasm. The two pairs are dedicated to creating a wonderful journey on the tongue in an exclusive, innovative, tasty encounter.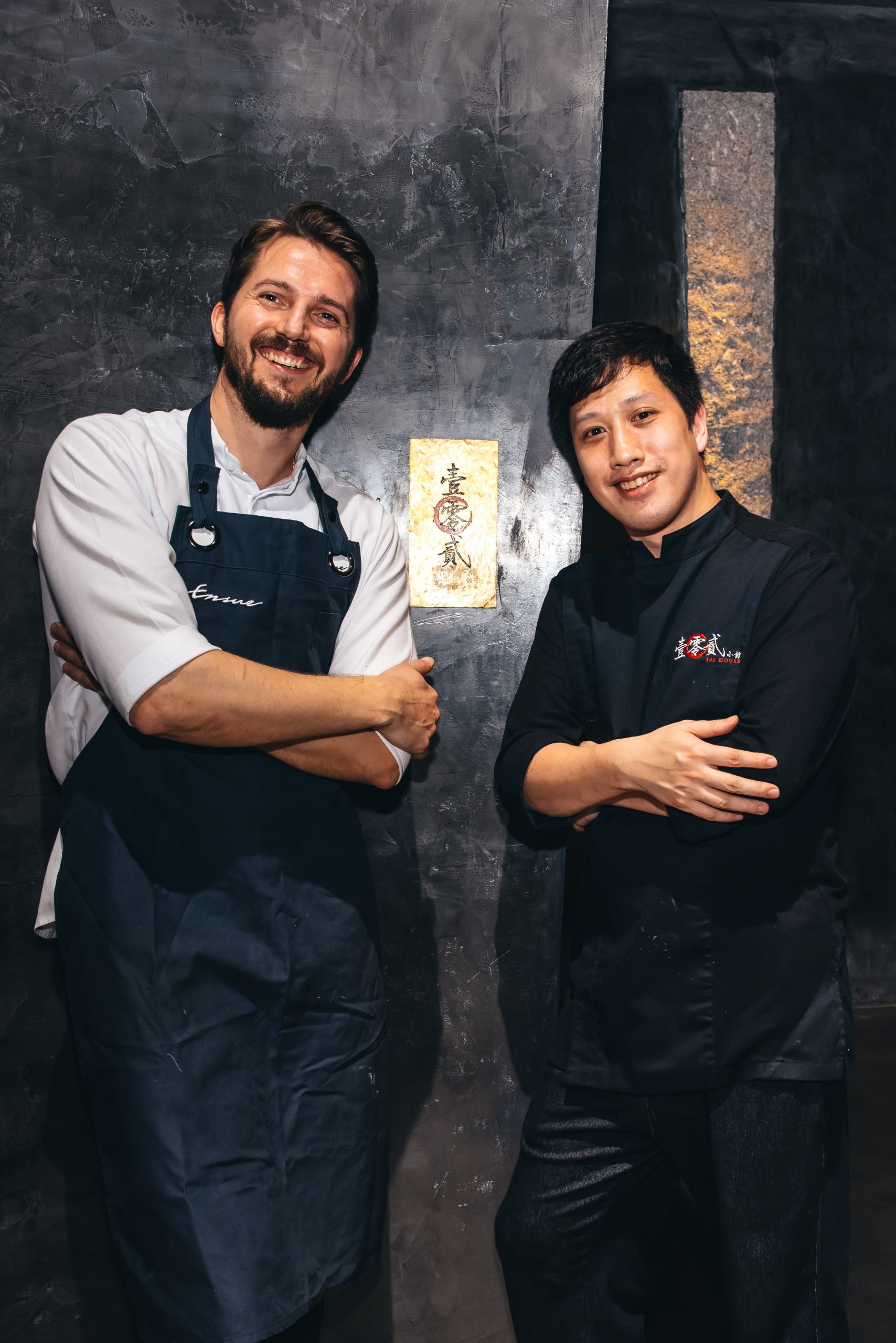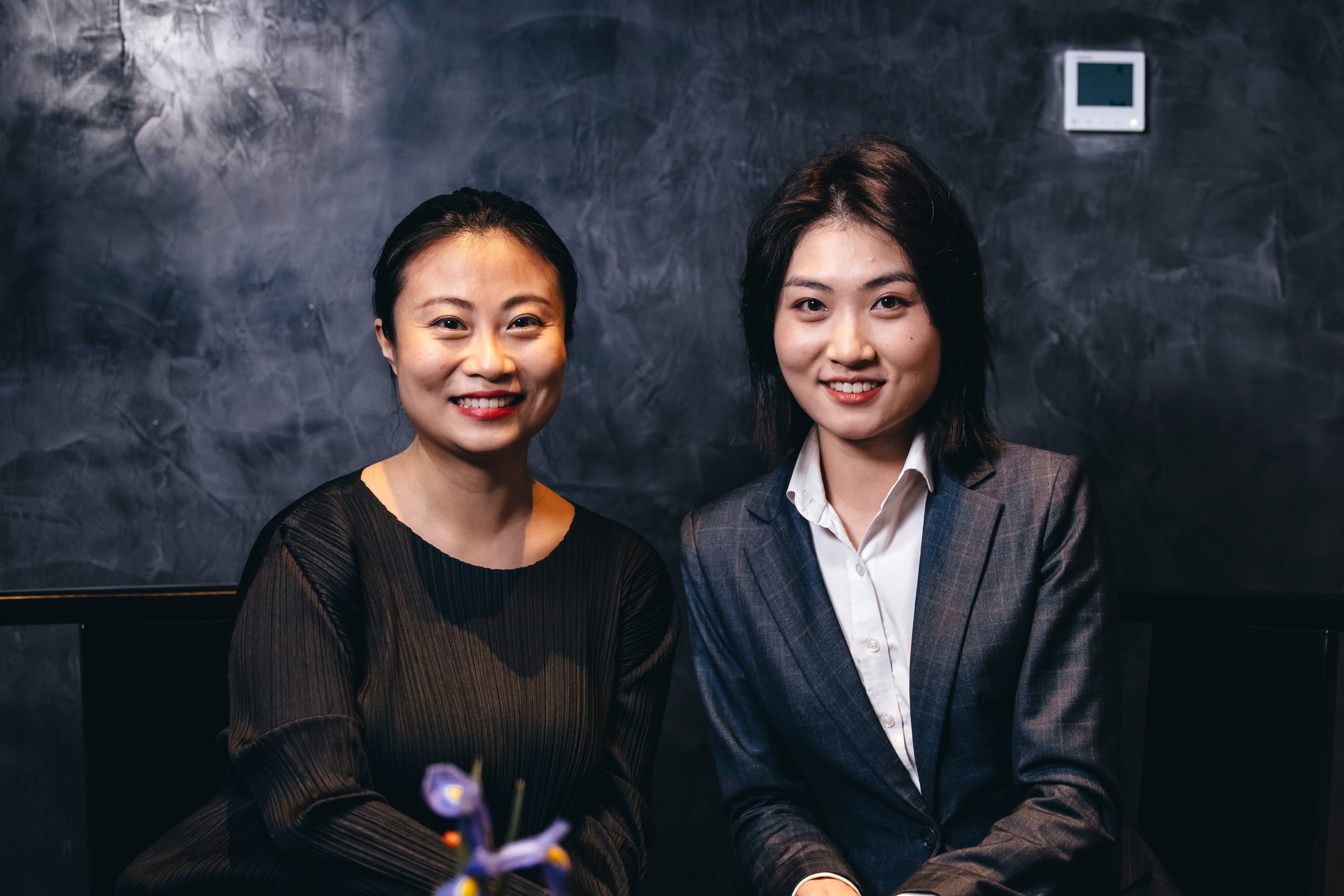 Smoked Pomfret
The first appetizer, whose prototype was invented almost 100 years ago, showcases Chef Xu's understanding of Western cuisine. A 30-day fermented homemade peach vinegar is used to cook the pomfret with spring onions and sugar until tender, simulating the taste of smoked meats with balanced sweetness, acidity and rich aroma.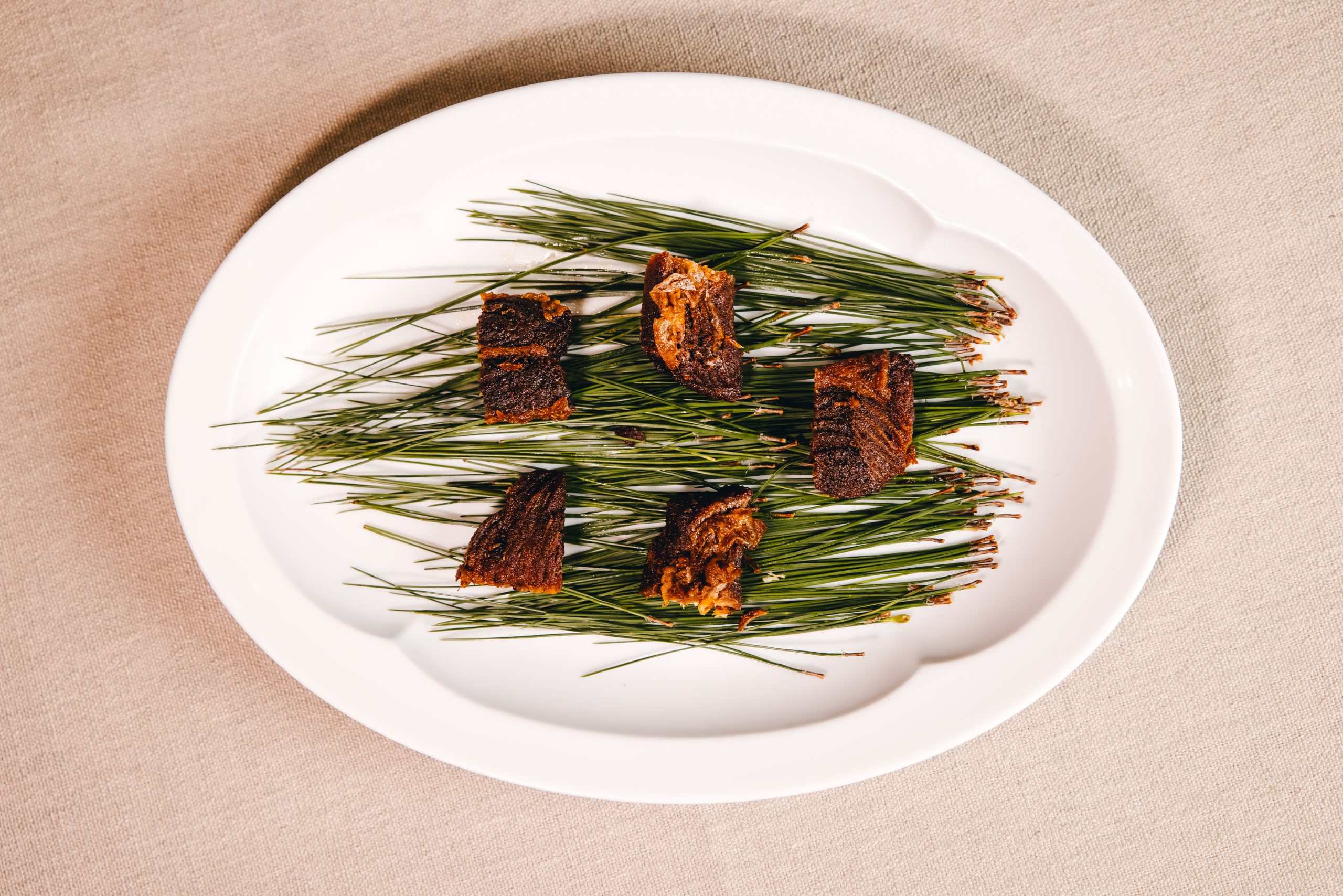 Crispy Fried Shrimp with Pork and White Truffle
Pork lard is made into a crust to envelop a filling made with fresh shrimp, fatty pork, and Italian white truffle. It is then deep-fried until the outside is crispy and inside hot and juicy. The perfect combination of the trio further enhances the umami shrimp and the earthy fragrance of the white truffle.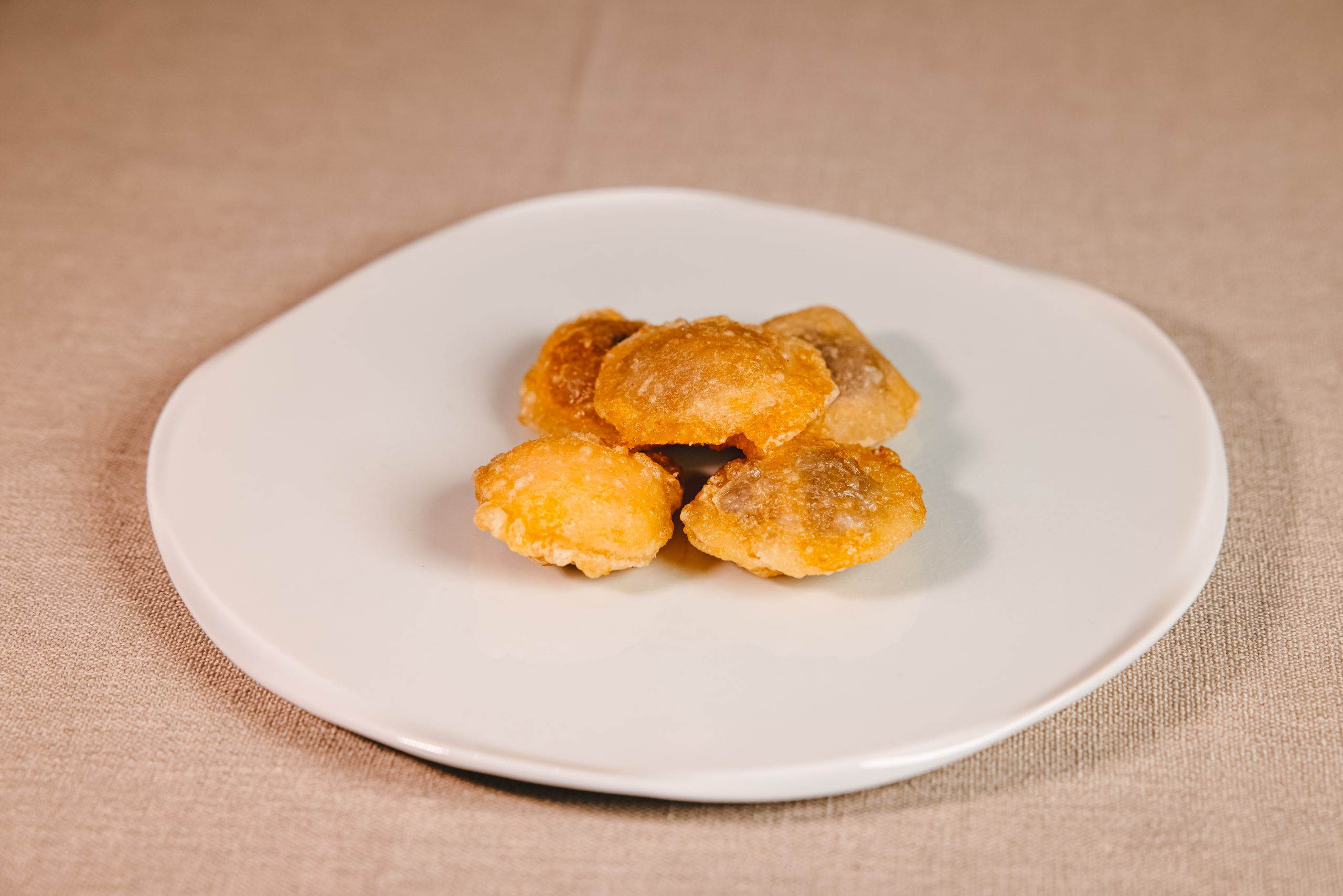 5J Ham Croquette
Chef Miles of Ensue Shenzhen studied in Spain and was inspired by the Spanish Croquettes, as well as the previous year's four-hand dish with Chef Xu Jingye of 102 House Shanghai. The dish is made from Guangxi Lipu taro, Qingyuan chicken thigh and Yunnan Xuanwei ham. The croquettes are slightly fried to present a golden exterior and soft, smooth interior with satisfying meaty flavour.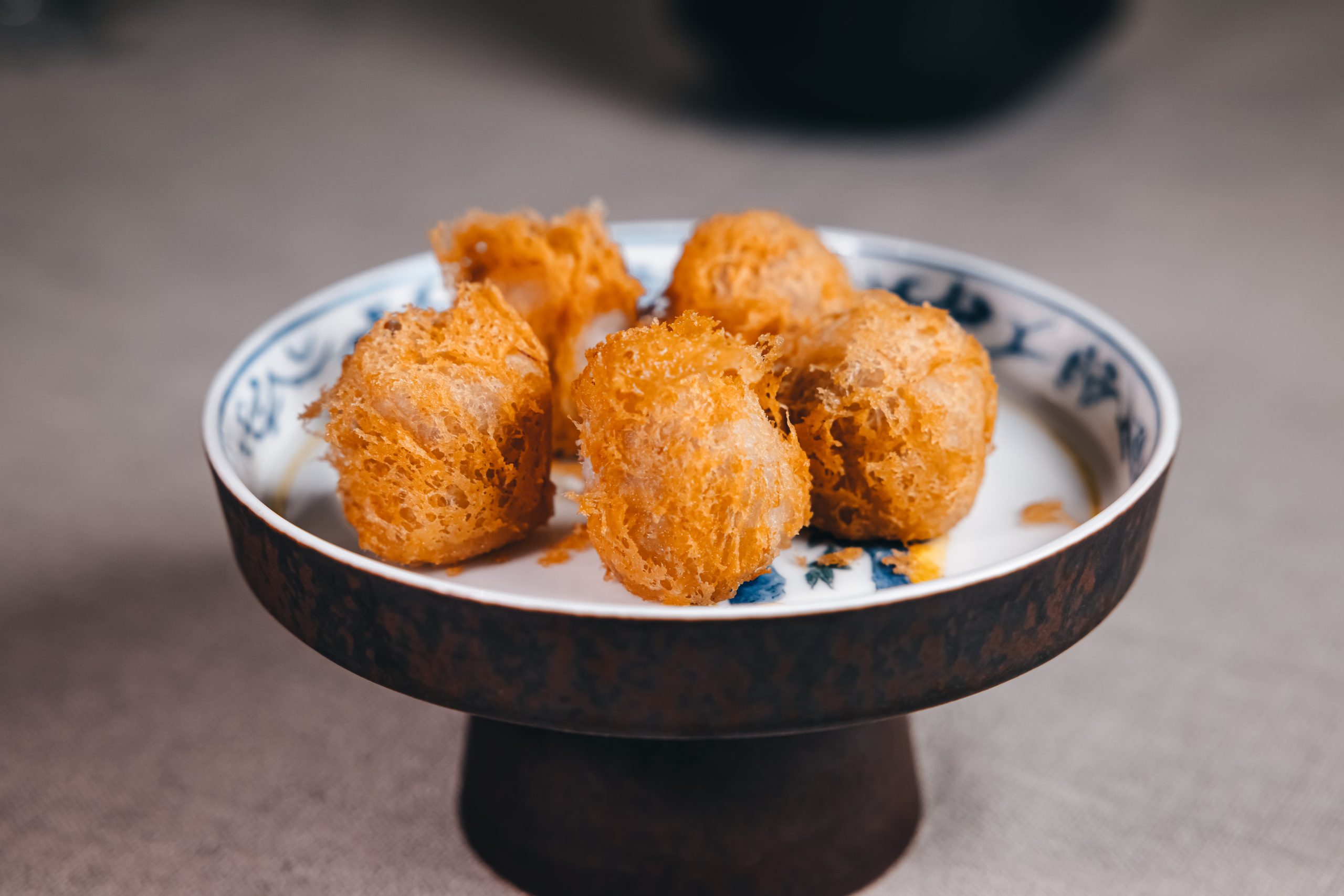 Geoduck Salad
The first main course is a tribute to Chef Miles' first impression of the Chinese kitchen-the wok, where same ingredients are cooked to present two kinds of flavour. The first, a cold salad, is inspired by Sichuan cold dishes, with crisp and tender Dalian geoduck cooked in yellow wine, mixed with caviar and local celery, and served in a sauce made from Sichuan peppercorns and celery. The second salad is a quick wok-fry of celery and geoduck, sprinkled with appetising olive kernel to provide a refreshing twist.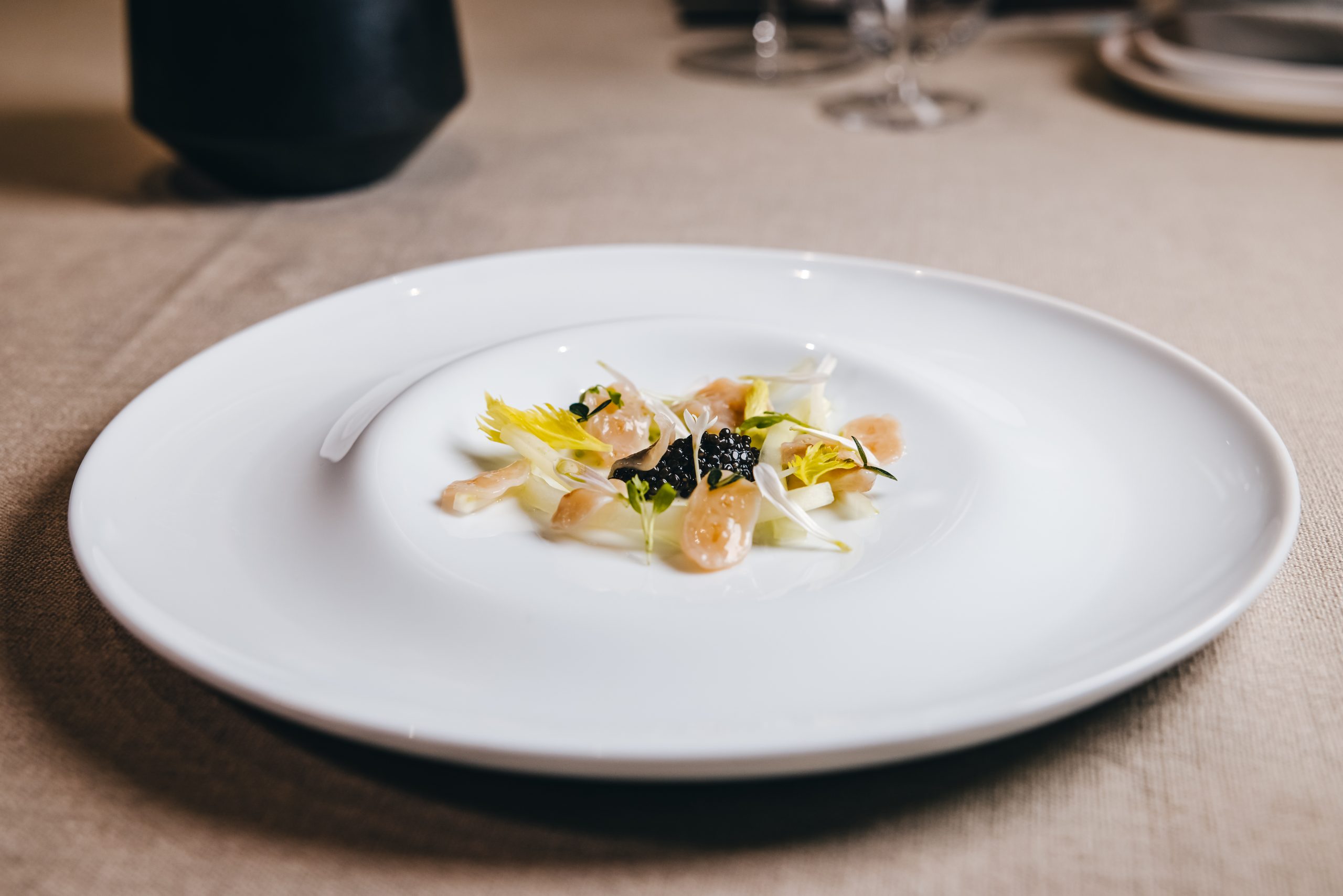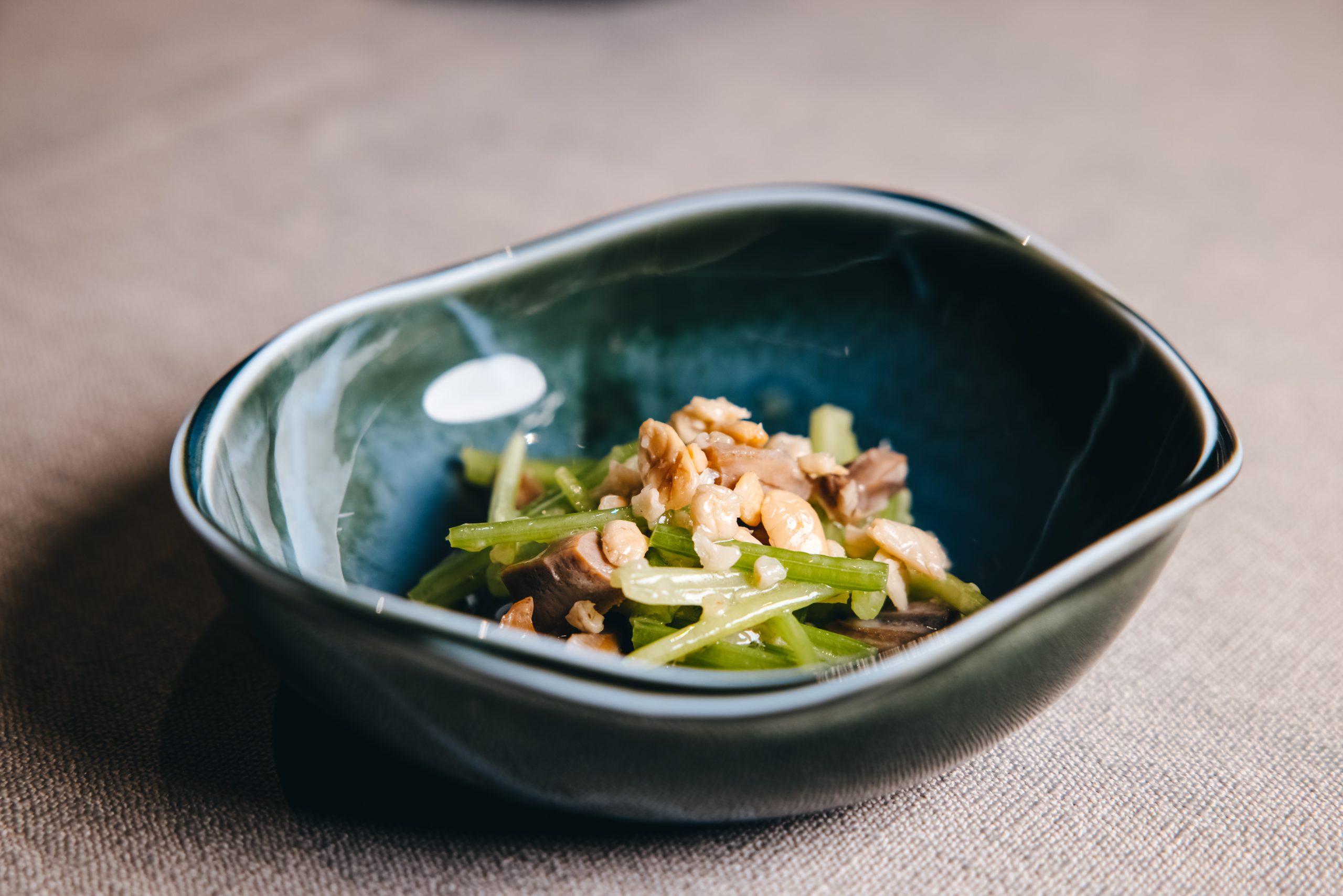 Baked Crab Meat with Shark' s Fin
The crab meat is removed from the swimming crab, leaving only the shell to hold crab meat, Pengqi crab paste and shark's fin to be simmered and baked in a premium stock. The sweetness of the crab meat, the aroma of the crab paste and the meaty flavour of the shark's fin are all combined in one spoonful. Start with the original for the direct umami taste, followed by the 102 House homemade peach vinegar sauce, fermented in an anaerobic environment using Western techniques, where fruit acid and seafood collide to express an elegant umami. Finish with the classic Chinese aged vinegar for an explosion of umami.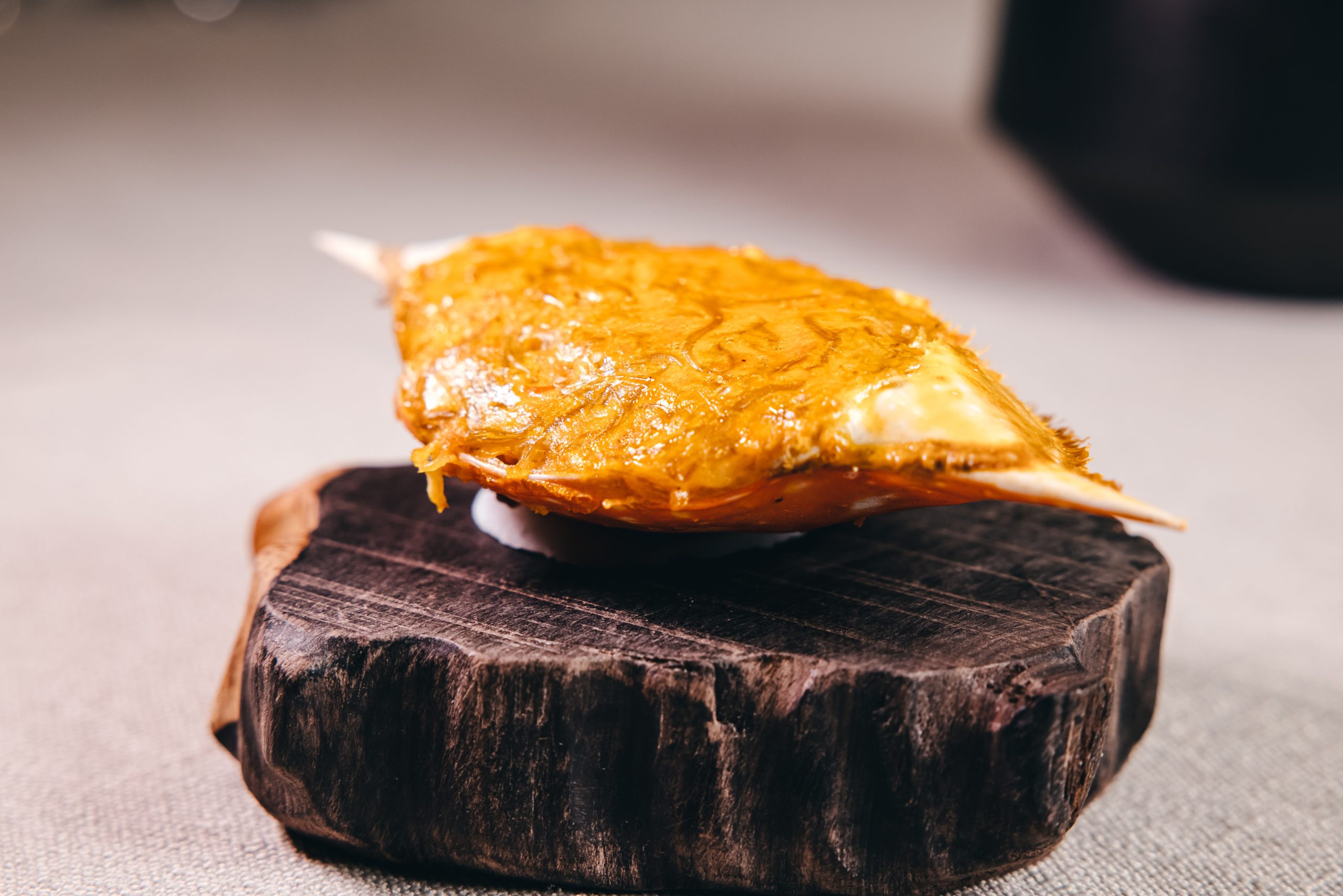 Scallop Soup with Bok Choy and Bamboo Fungus
The soup base is made from Sichuan bamboo fungus, Dalian scallops, aged hen, lean pork, ham and bok choy, and finished with scallop mousse by Chef Xu Jingye. The velvety mousse is accompanied by the crunchy vegetables, crisp bamboo fungus and savoury soup to pave the way for the next dish.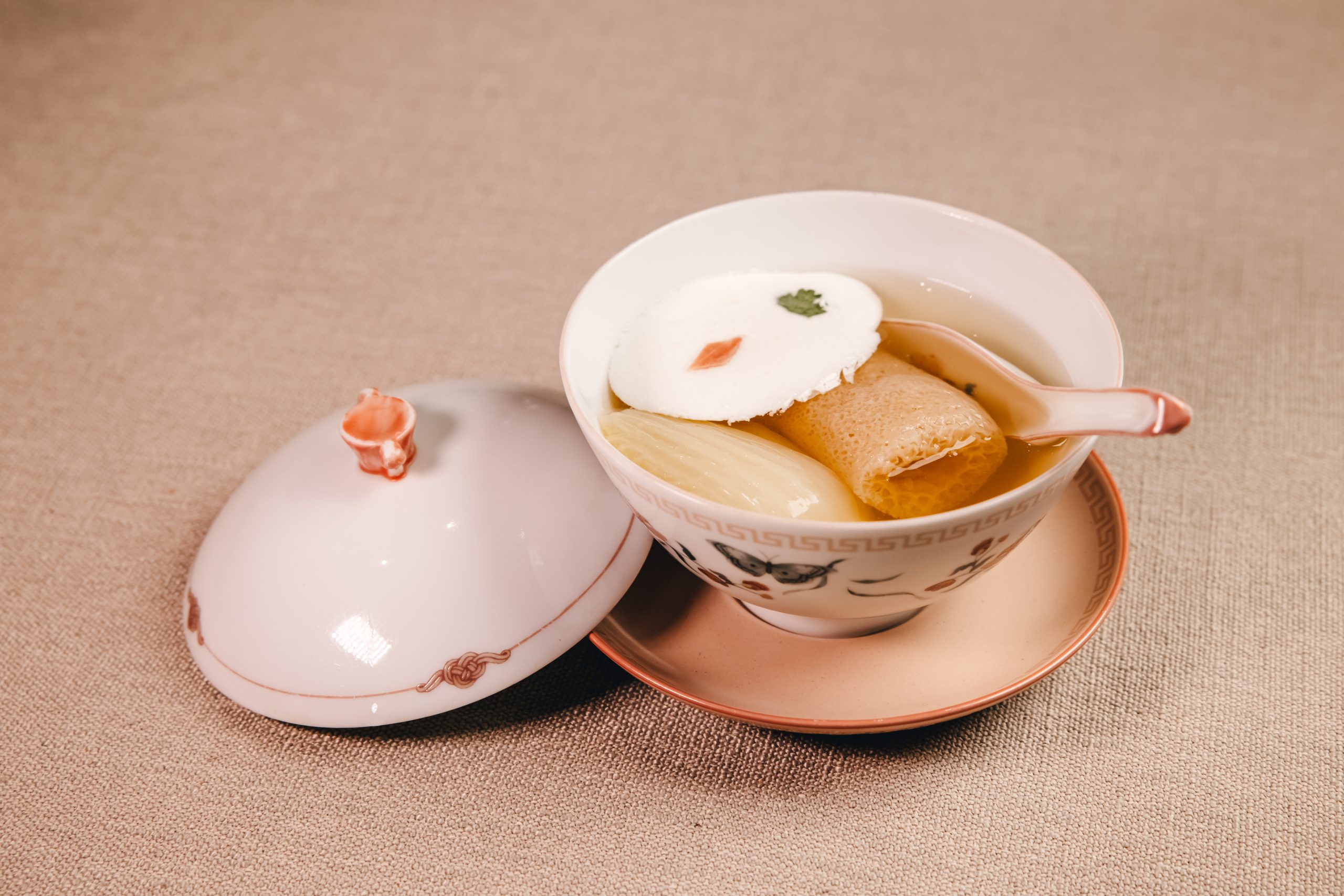 Off Menu Dish:
Stir-fried Mantis Shrimp
This hidden course by Chef Xu presents a creative take on sweetness. Plump mantis shrimps are stir-fried in Cantonese style and garnished with a lavish shavings of Hungarian white truffle. The juicy and tender shrimps neutralise the richness of the white truffle for a balanced flavour portfolio.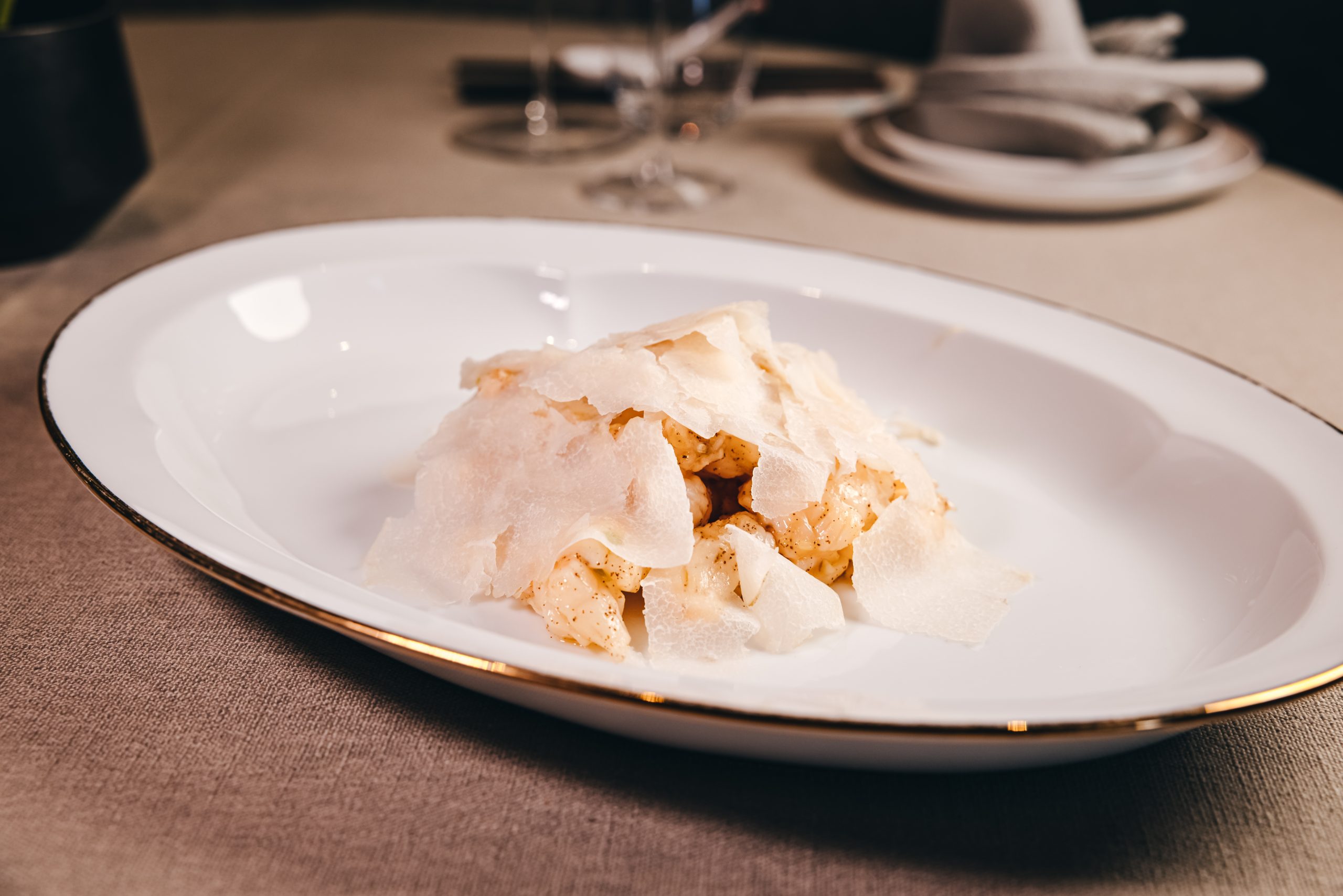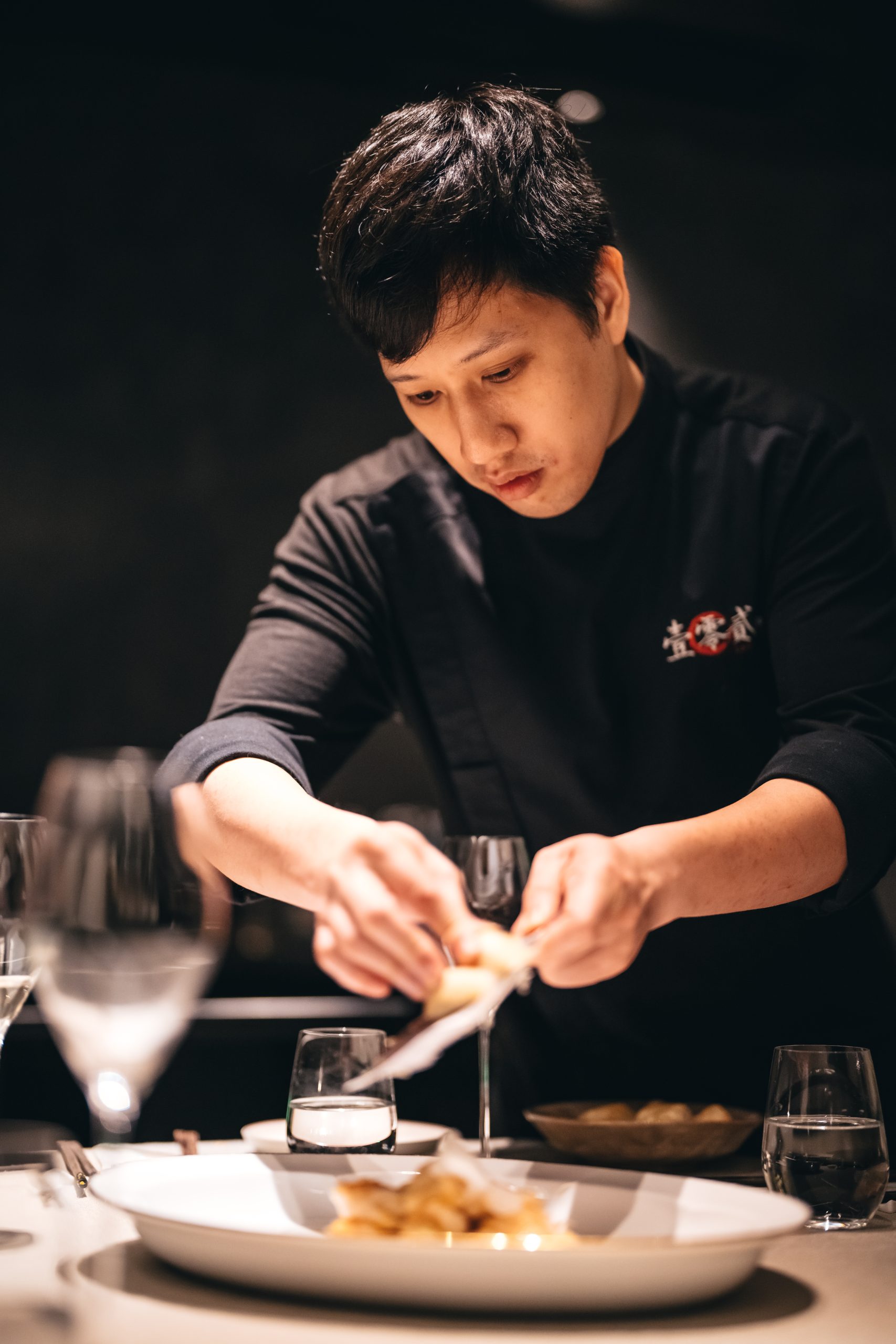 Grilled Nodoguro
Yunnan kohlrabi is marinated in Chef Miles' homemade fermented chilli water for a Cantonese twist, while Nodoguro fish from Zhoushan is charcoal-grilled until smoky and tender and further paired with fresh red grapefruit and celtuce to elevate the richness of the fish. The creamy French white sauce is flavoured with Yunnan 5J ham and Chaoshan pickled radish for a rich, layered finish.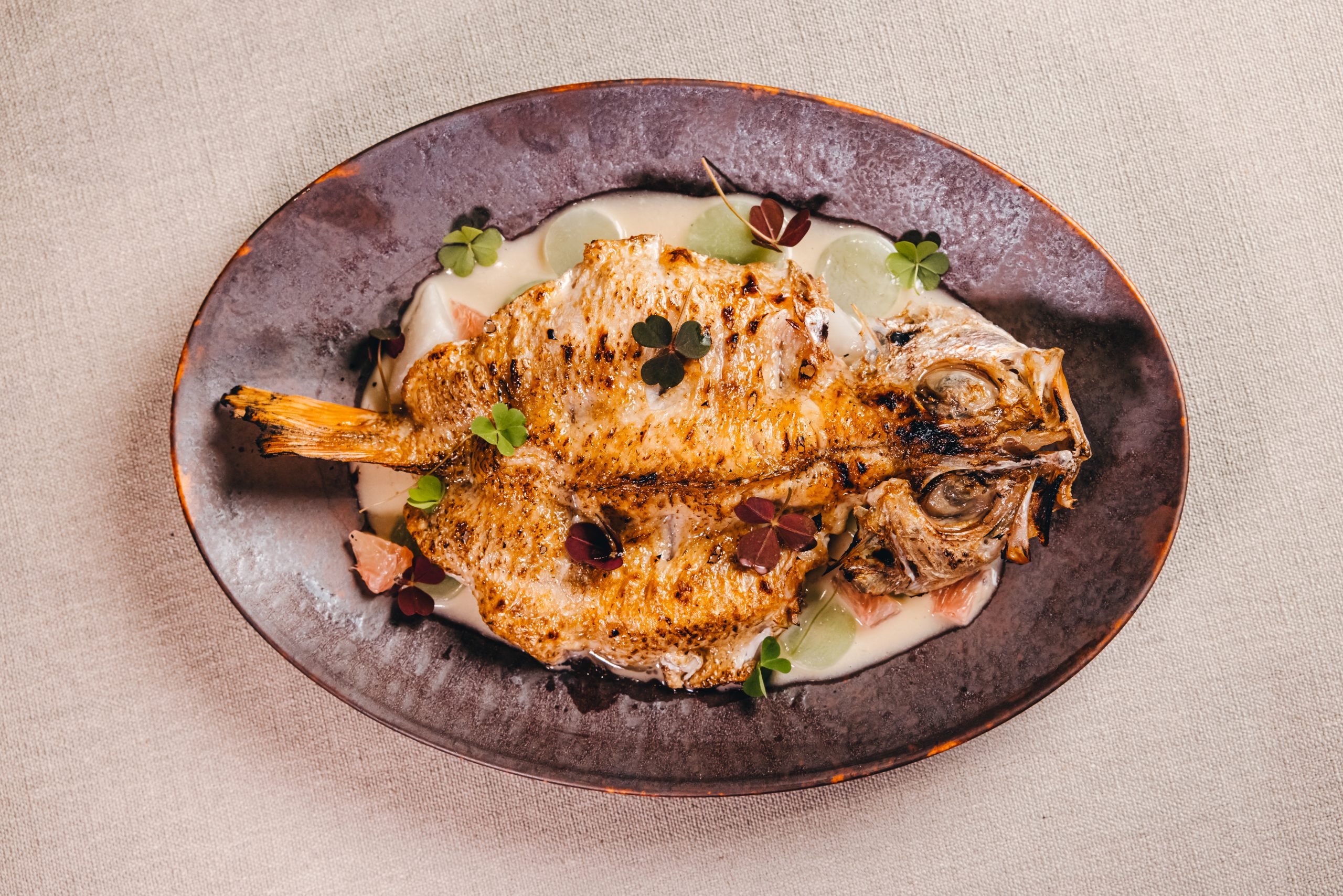 Eel Strips with Bell Peppers
Local eel is deep-fried and sautéed with a black pepper honey sauce and diced bell peppers. A modified version of the black pepper honey sauce that Chef Xu remembers from his childhood, the sauce serves to enrobe the crispy and tender eel strips in a sweet and spicy flavour that resonates with diners' childhood memories.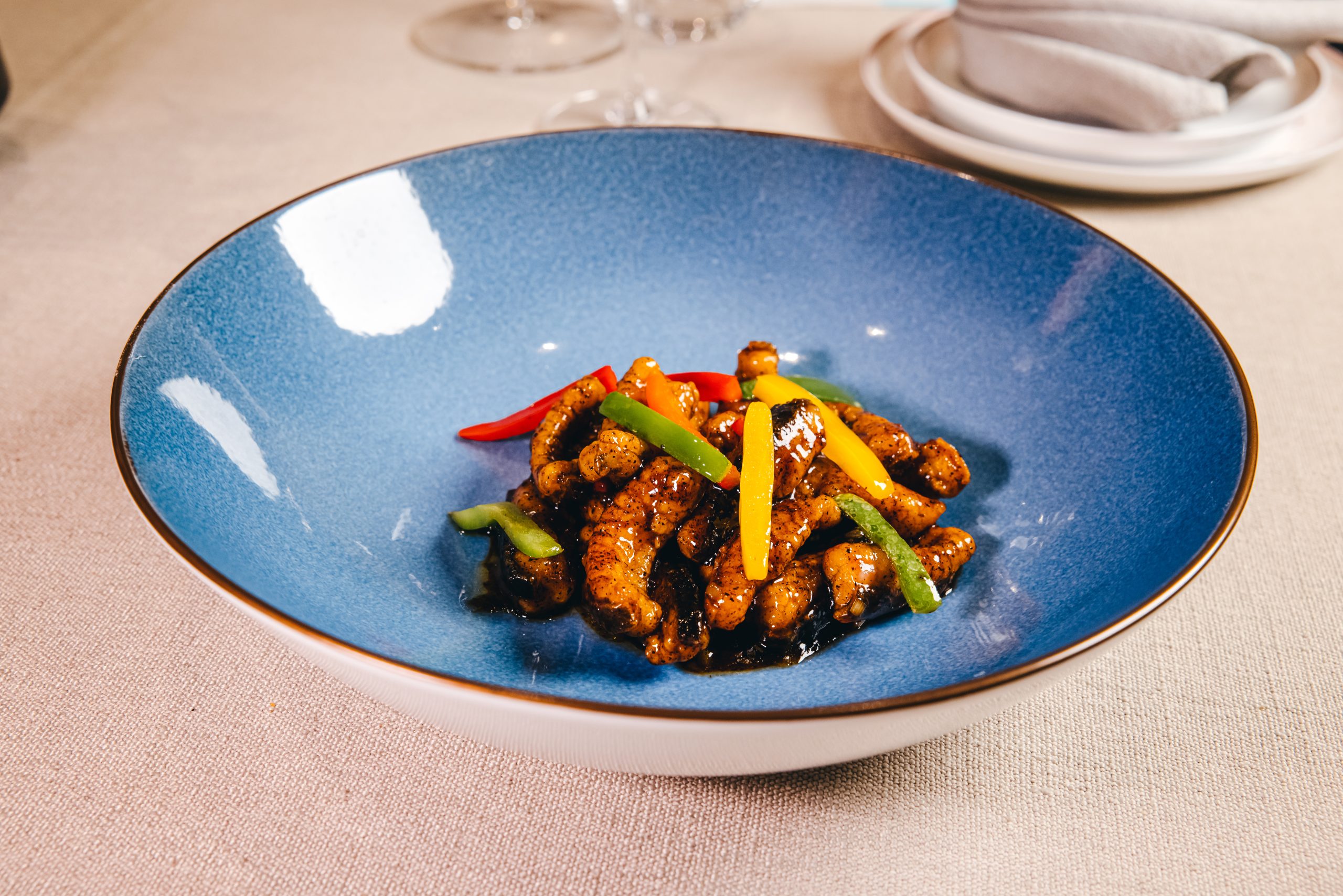 Sourdough Baked Chicken
Chef Miles presents a signature dish at Ensue's opening with methods inspired from Cantonese Boiled Chicken. A mousse made from chicken thigh and sea conch is stuffed under local chicken skin before being wrapped in homemade sourdough and baked. The constant temperature and pressure in the space created inside the dough allows the chicken to absorb the wheat flavour while producing a rich and solid texture.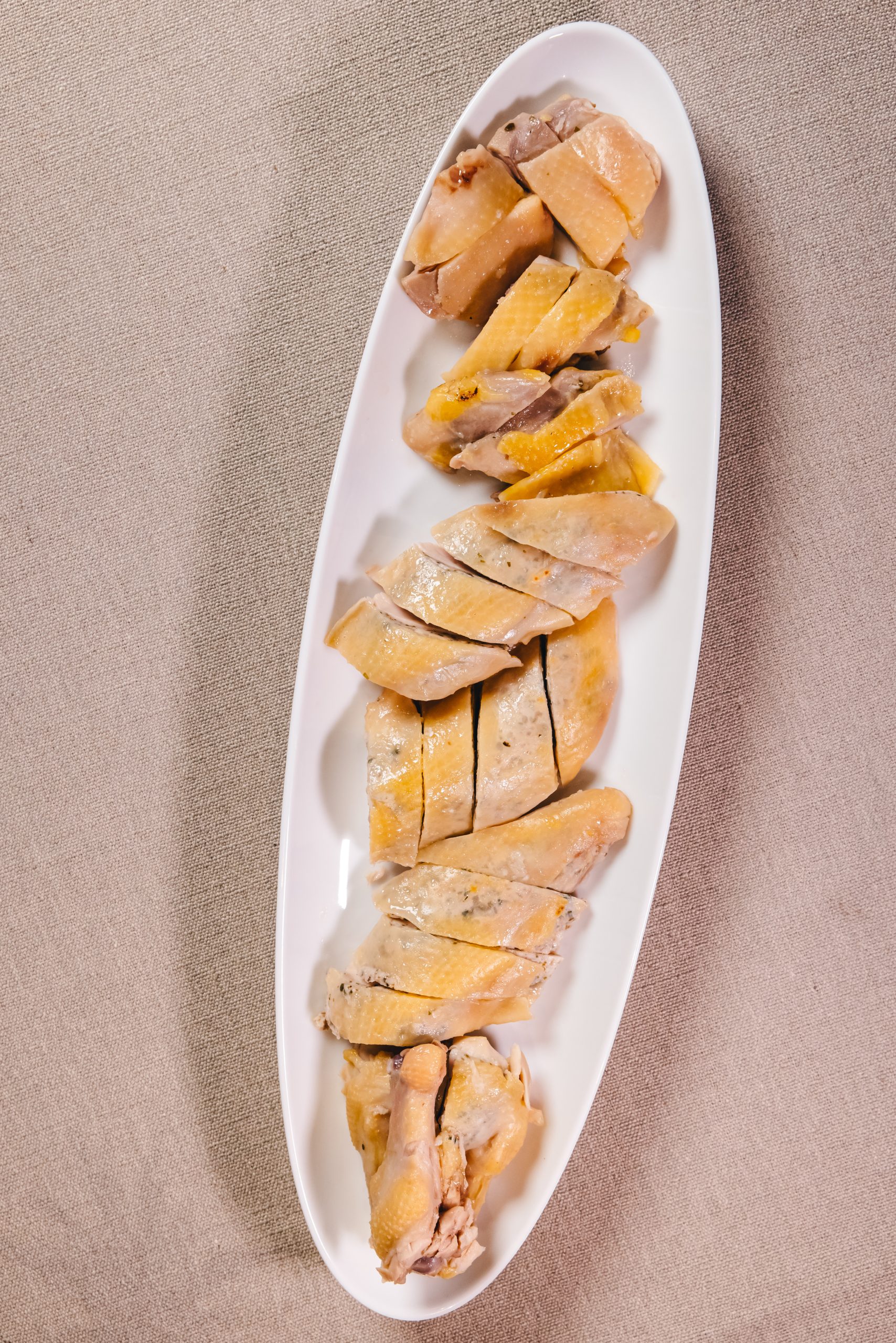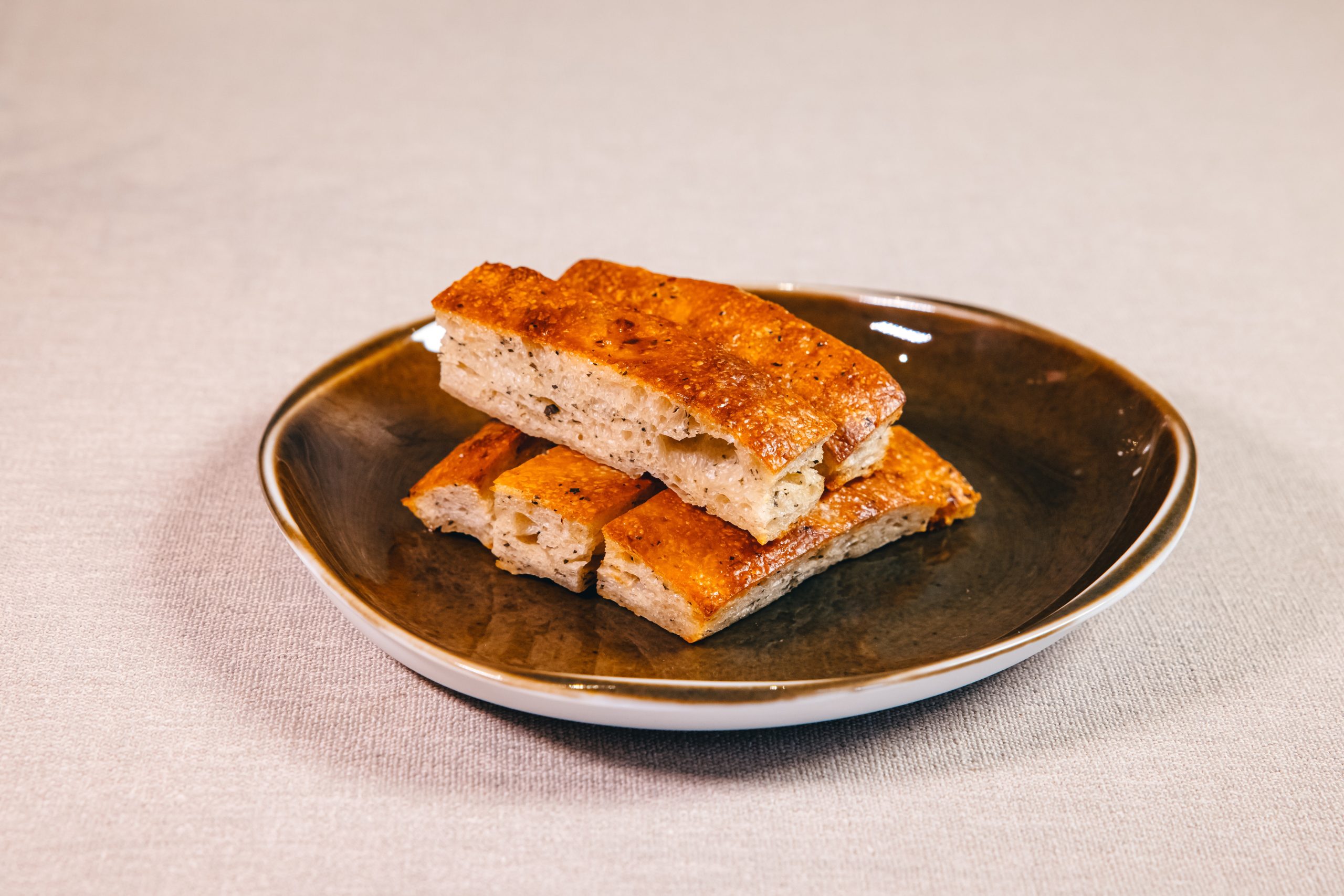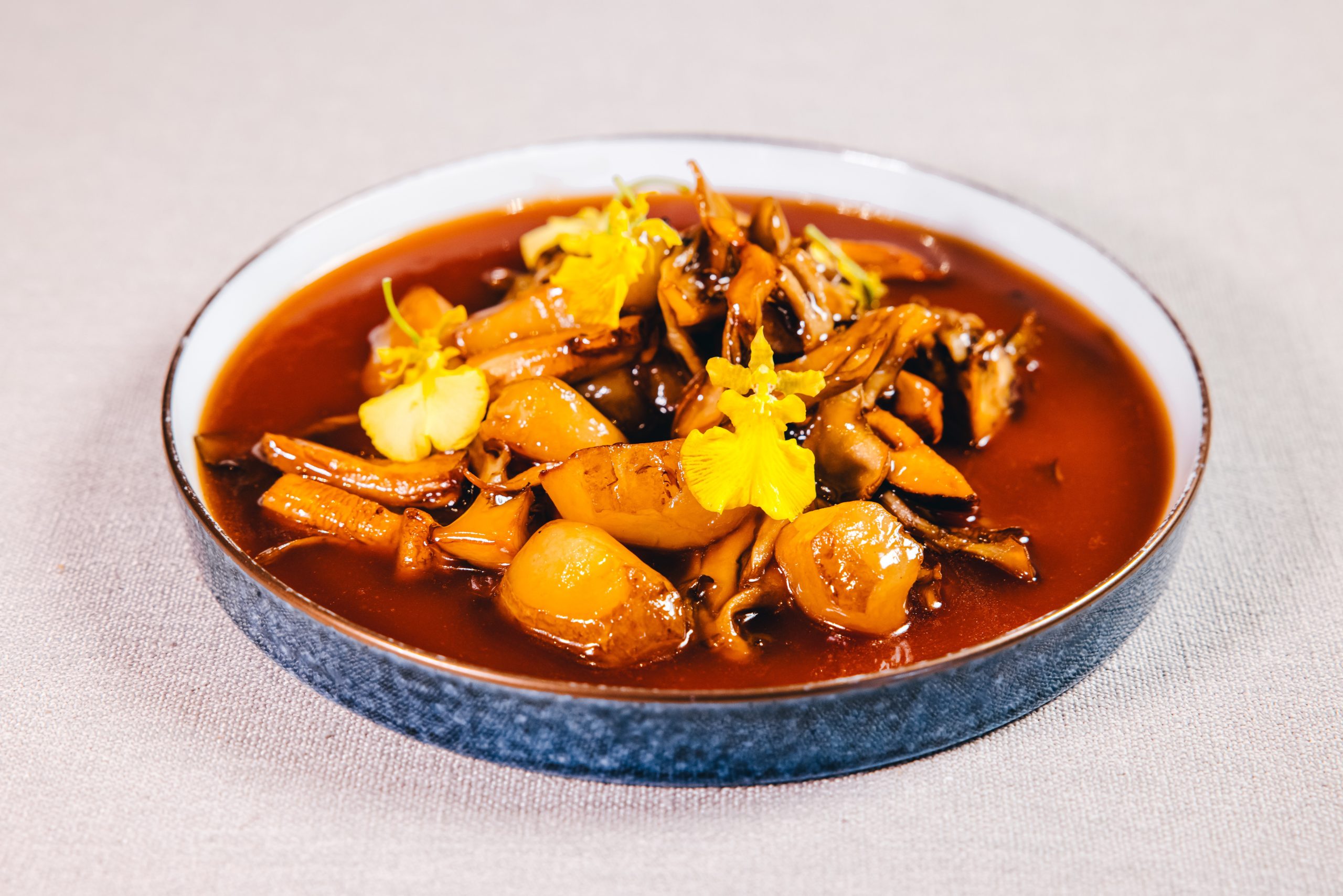 Chinese-style Wagyu
This final main course is a grand work of the two chefs who worked together but using sauces from the other side. Wagyu beef from Dalian is slow cooked for 15 hours in the Kyoto sauce by Chef Xu, then char-grilled and sliced for a luscious, flavourful mouthfeel and fatty aroma that lingers on. Chef Miles takes a cue from the Guangdong braised beef brisket with radish using white and green radishes from Shandong, simmered in the sauce and stock, and finished with seasonal black truffles.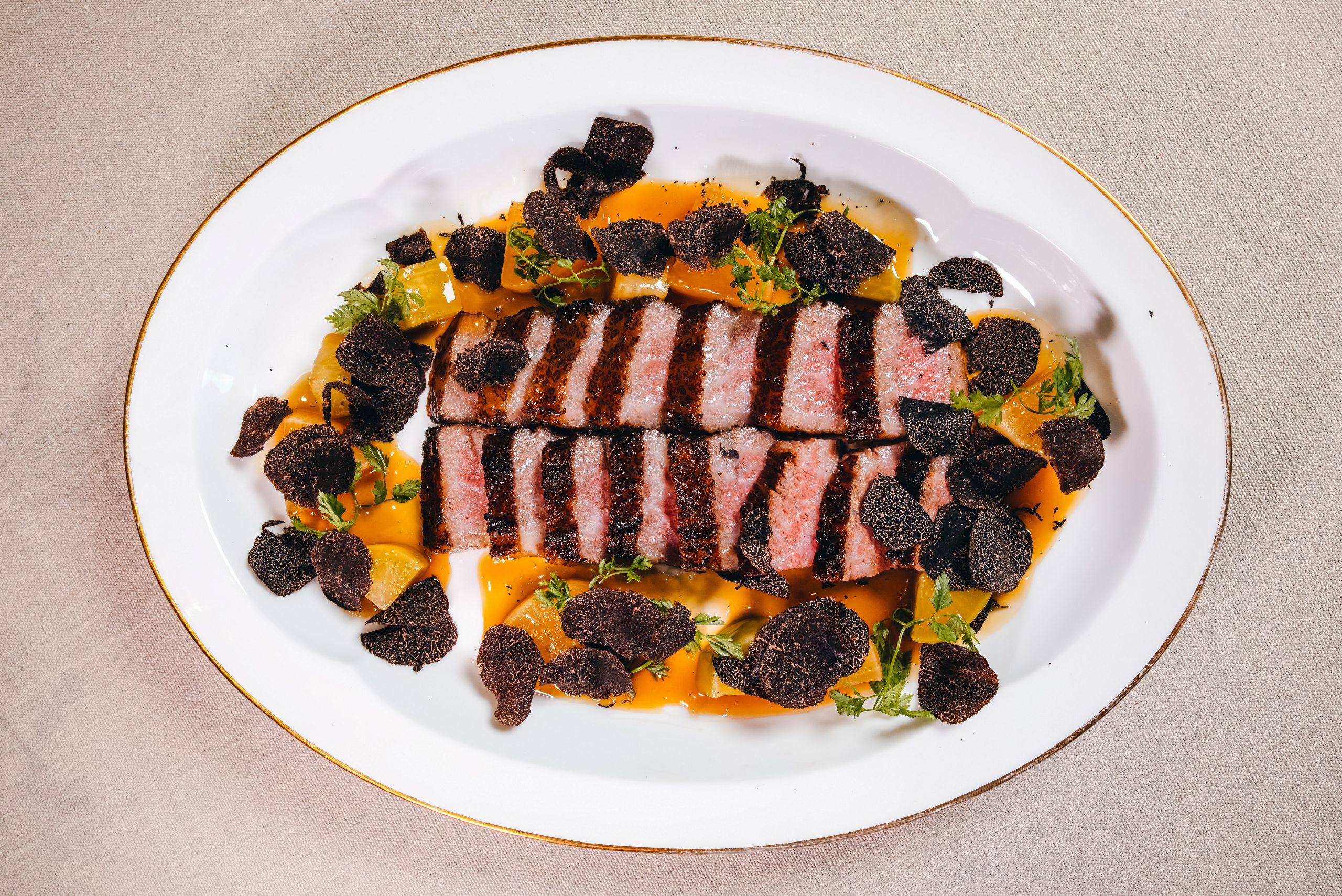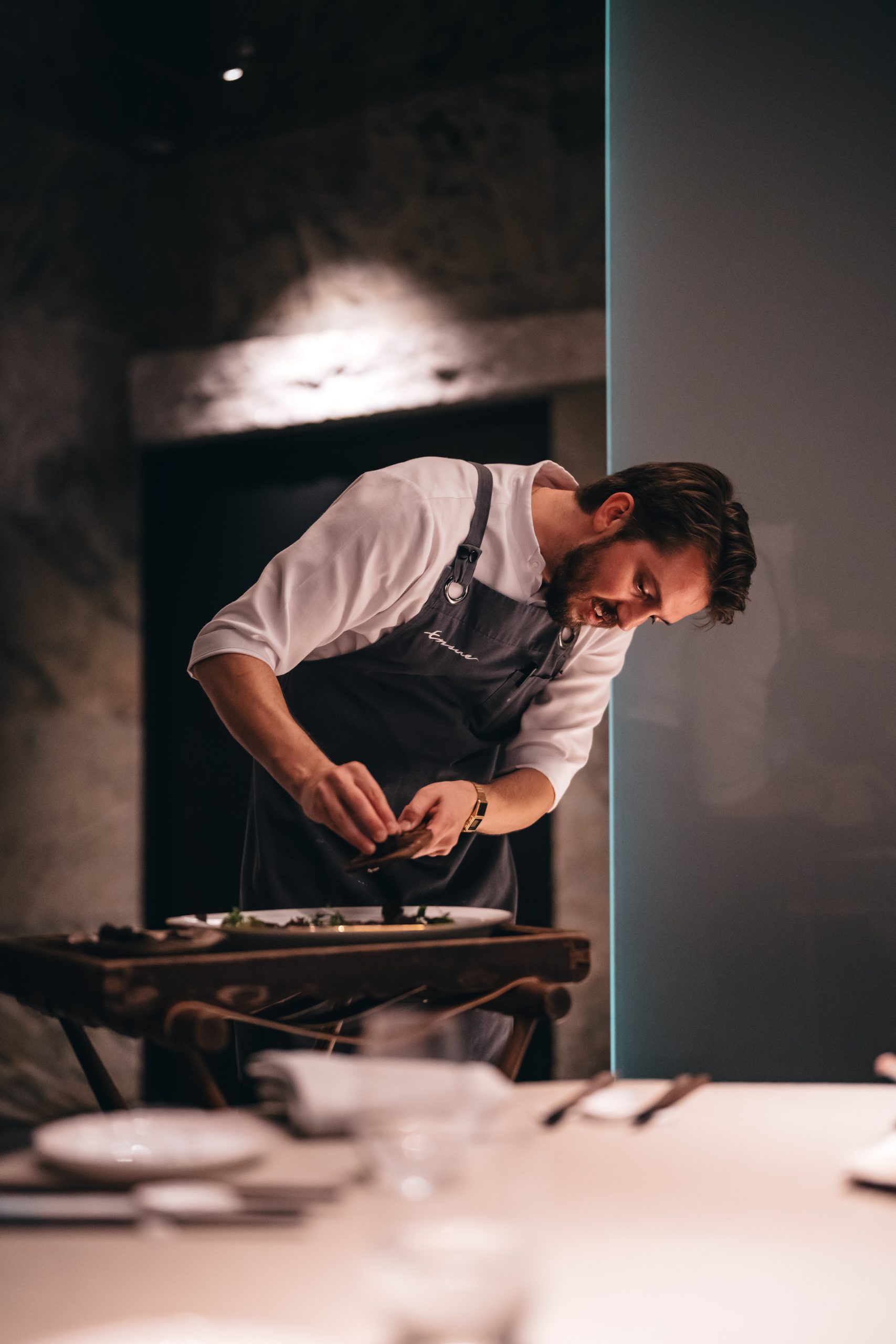 Almond Tea with Egg White, Mugwort Glutinous Rice Ball, Chestnut Cream Puff
The closing dish sees a combination of three exquisite desserts. Almond Tea with Egg White is a classic Cantonese dessert with a smooth and moist texture and a rich almond aroma that brings warmth on an autumn day. The mugwort rice ball features a skin made from fresh mugwort of Meizhou, Guangdong Province, and a filling of mugwort juice with lime. Chestnuts are slightly smoked and pureed with cream and squeezed on top of the freshly baked puff with a Jinhua bergamot cream filling to balance the sweetness of the chestnut.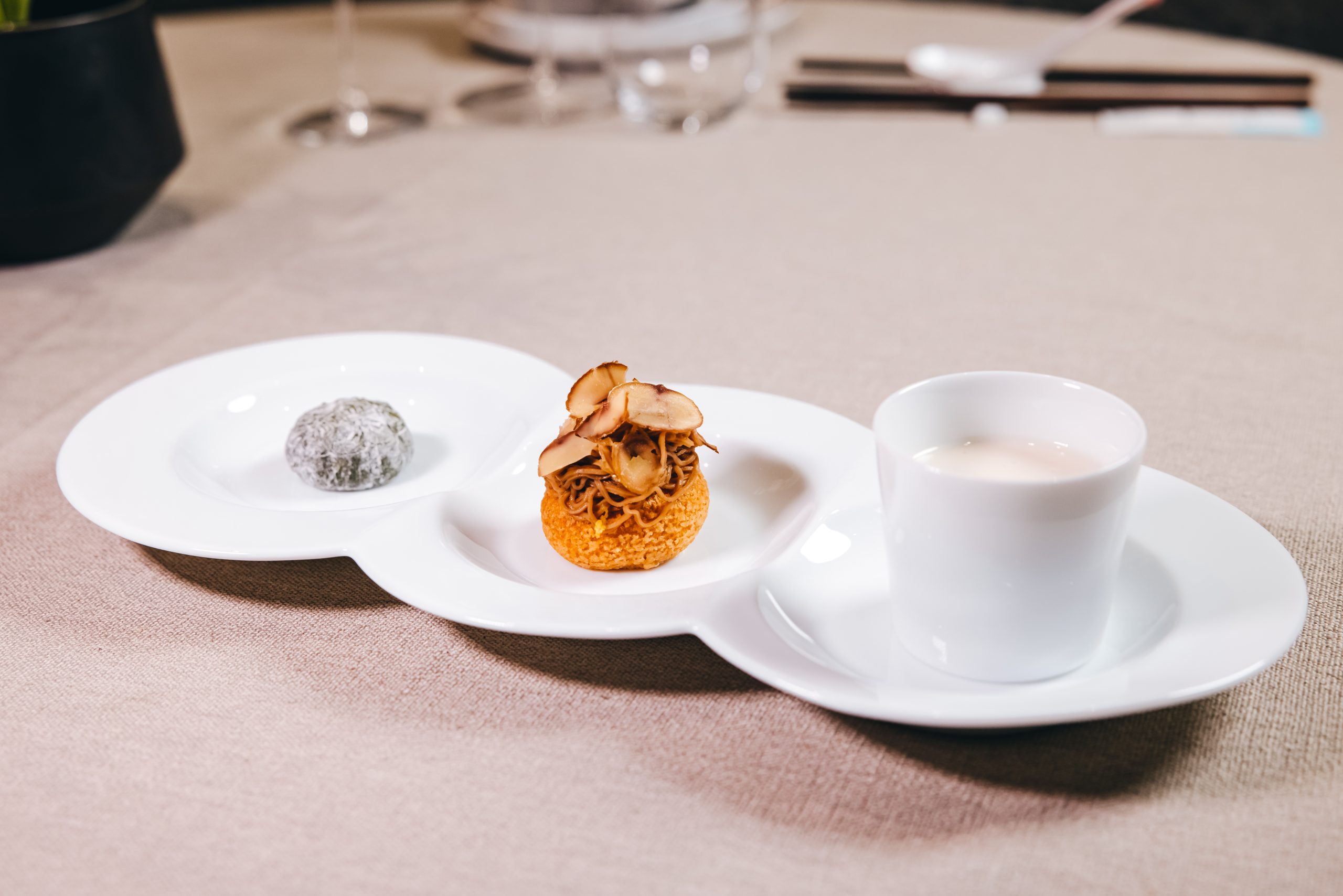 This late autumn, the city of Shanghai has witnessed an exciting encounter of culinary sensations. The two like-minded talented chefs have explored innovative cooking philosophies through expressing a harmonious blend of Eastern and Western aesthetics. Chef Xu Jingye and the collaborating team would like to thank all the guests who joined us for this unique eight-hand event and look forward to sharing the exquisite elegance of our culinary culture soon again.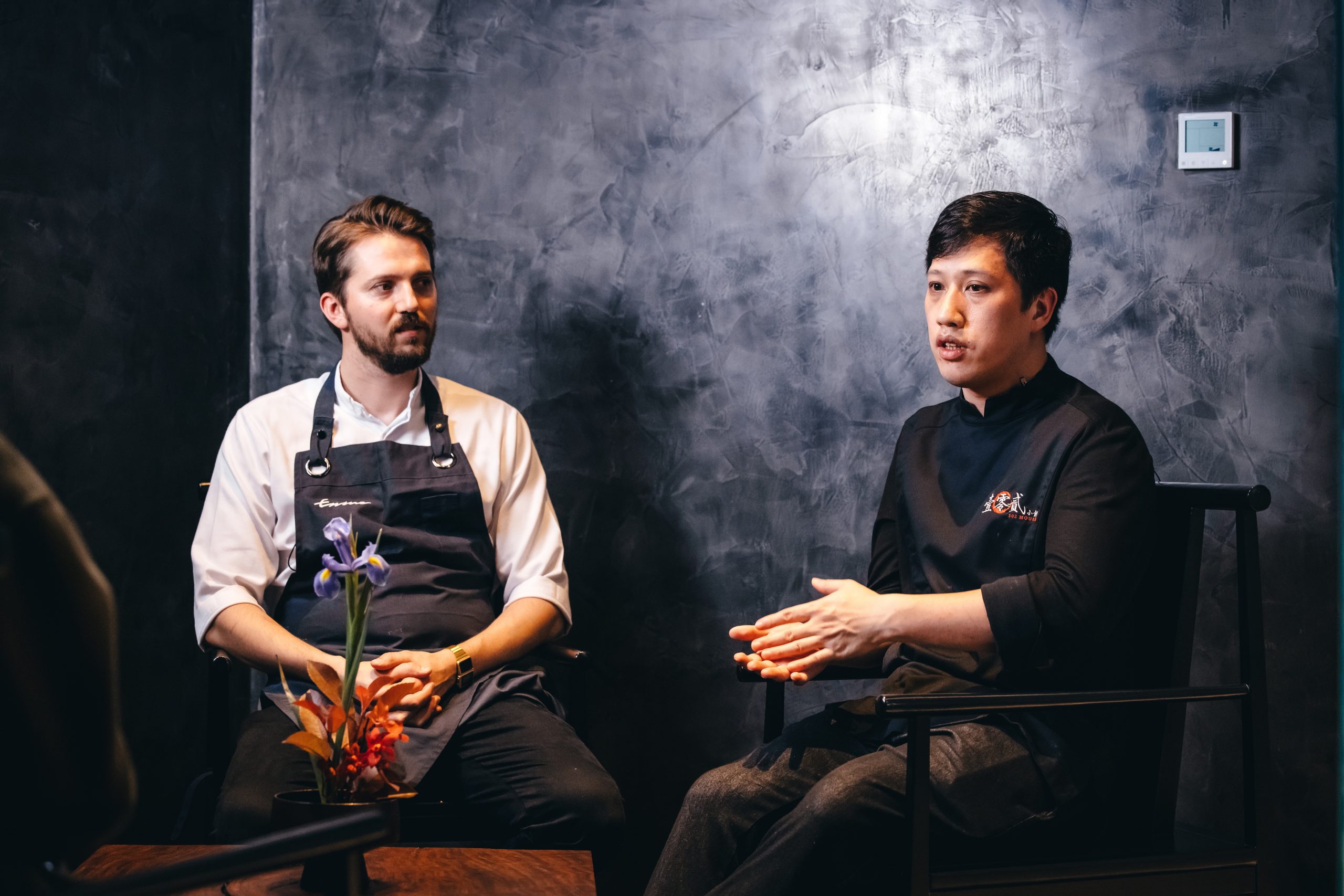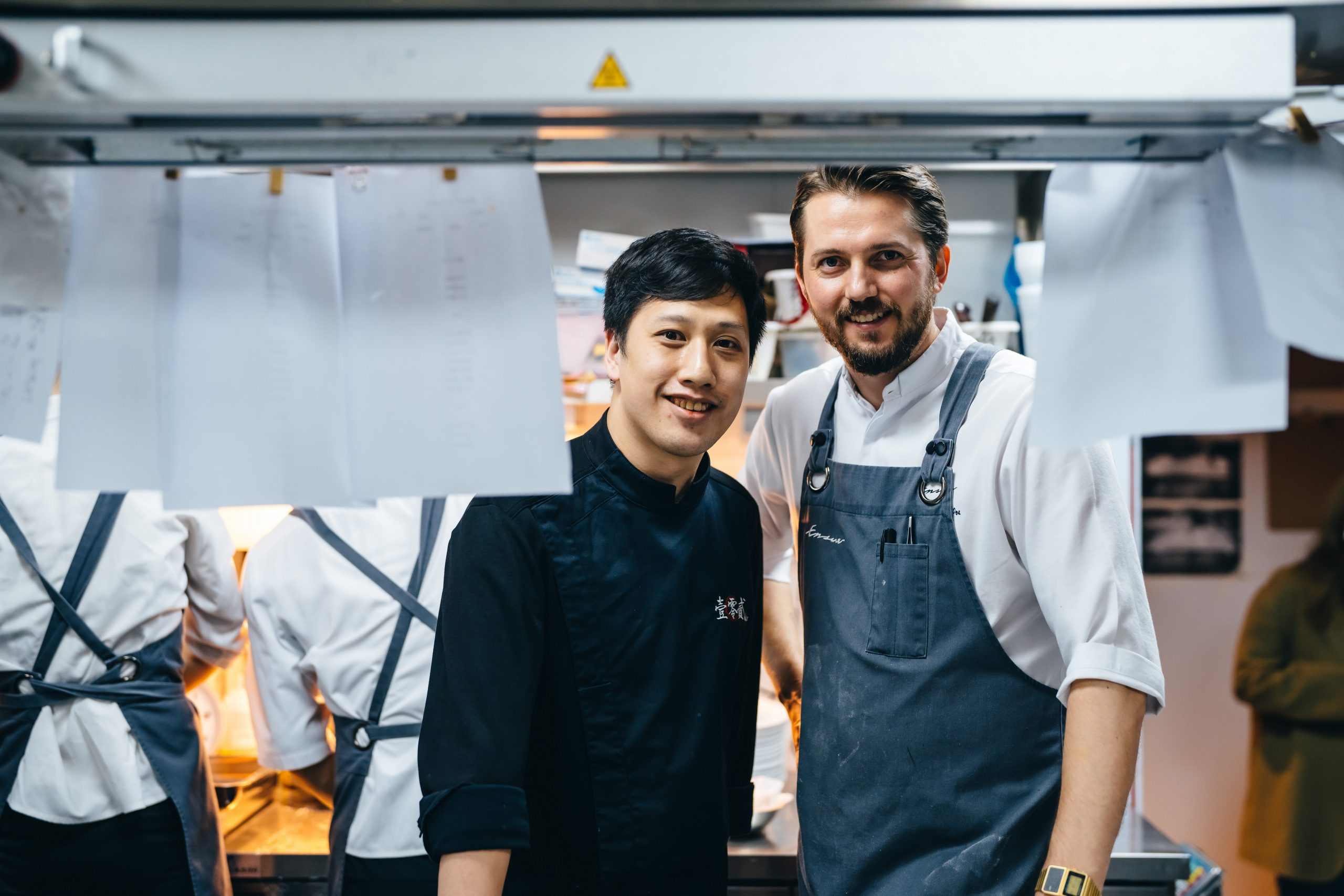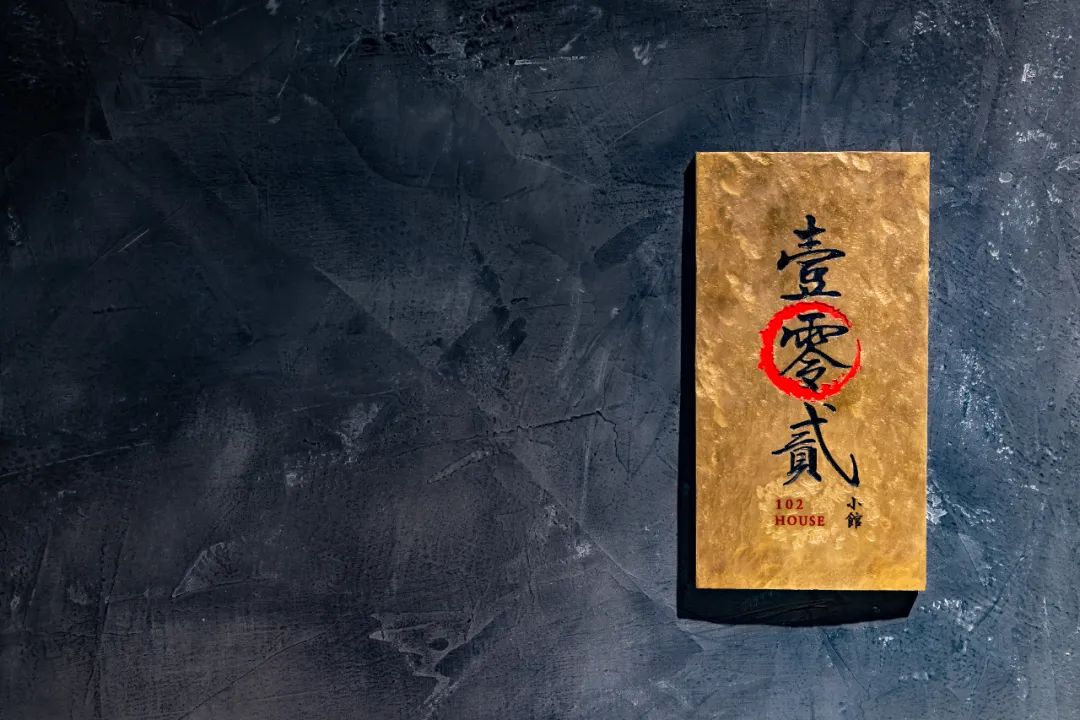 上海壹零贰小馆
102 House Shanghai
地址 Address
上海市中山东一路27号罗斯福公馆506
506 The House of Roosevelt, No.27 Zhongshan East 1st Road, Shanghai
营业时间 Opening Time
周一至周日 17:00-22:00
Mon to Sun 17:00-22:00
预约电话 Reservation TEL
021-63733122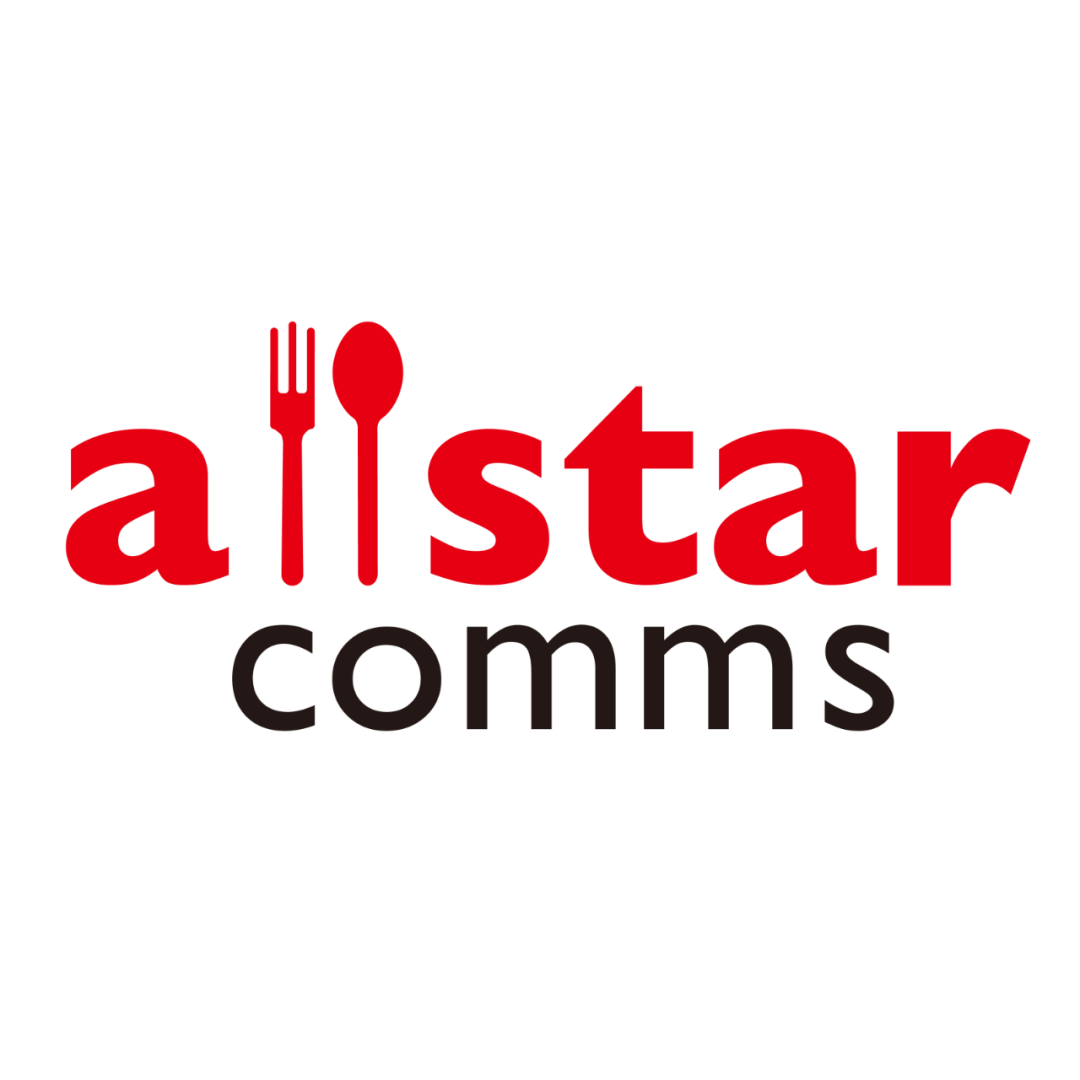 如有任何品牌顾问需求
请联系上海食达文化传播有限公司:
传播顾问 Ivy Zhu,
ivyzhu@allstarcomms.com
传播顾问 Mona Cheng,
monacheng@allstarcomms.com