2021年4月29日,上海 – 即将到来的5月缤纷多彩,春光烂漫节日接踵而至,法国LENÔTRE雷诺特法式西点多款甜蜜活动上线。五一假期期间到店消费即可参与刮刮乐享好礼;一年一度的母亲节献上精美蛋糕鲜花礼盒,将对妈妈的爱化作美丽花朵和盛满层层甜柔深谧的精致法式蛋糕,满足妈妈的浪漫少女心。
The merry month of May celebrates spring in full swing and boasts a number of seasonal and festive days. LENÔTRE is offering a variety of sweet events as well! During the May Day holiday, prizes are available to be won in scratch-off games when you purchase at the store. For Mother's Day, we've also got something for you. Why not show your love and gratitude for your beloved mom by giving her our romantic Mother's Day Cake with Bouquet gift sets that are loaded with layered sweetness and floral aesthetic to melt her heart?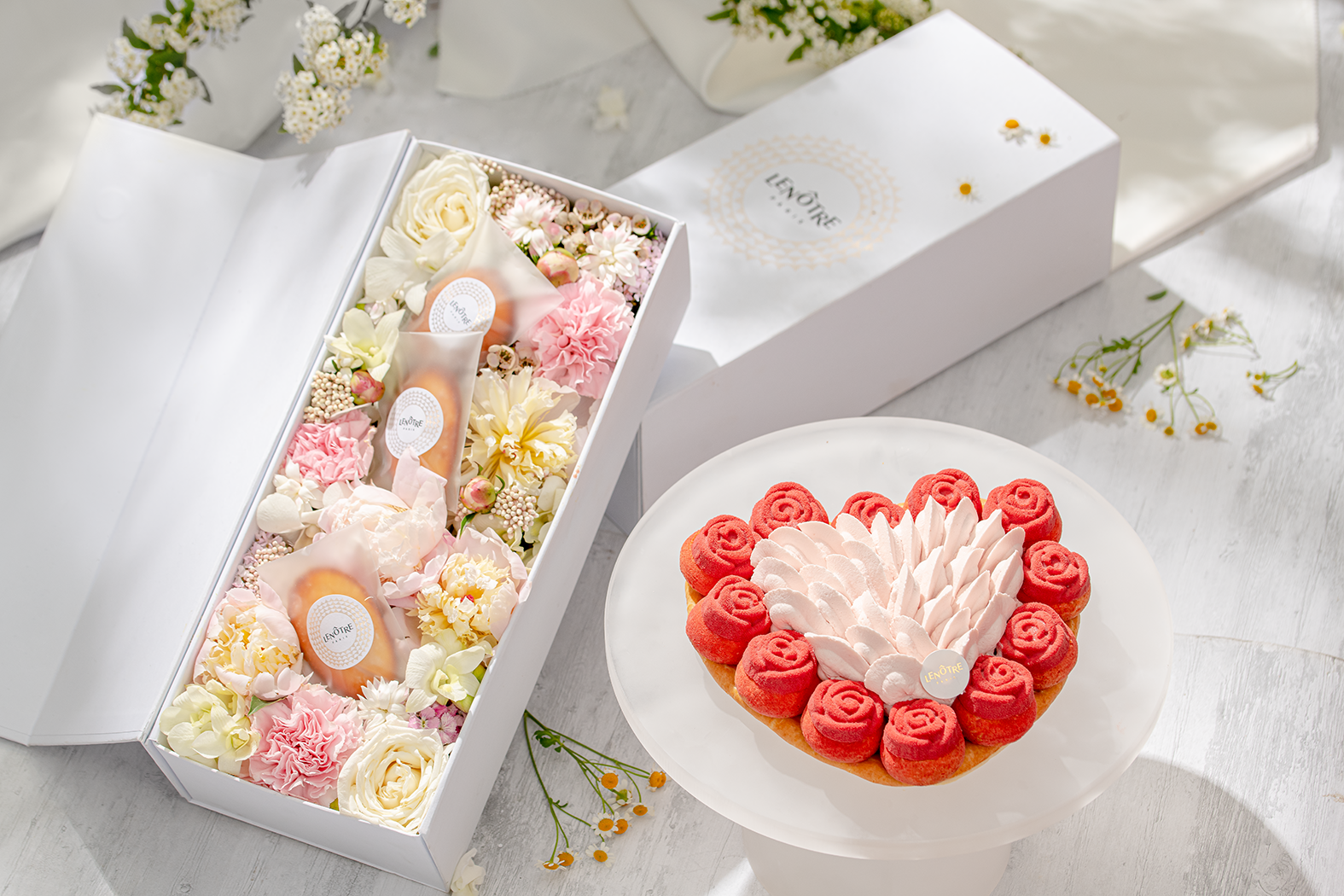 甜蜜惊喜1:五一假期·欢乐大乐透
Surprise No.1: May Day & Lucky Lotto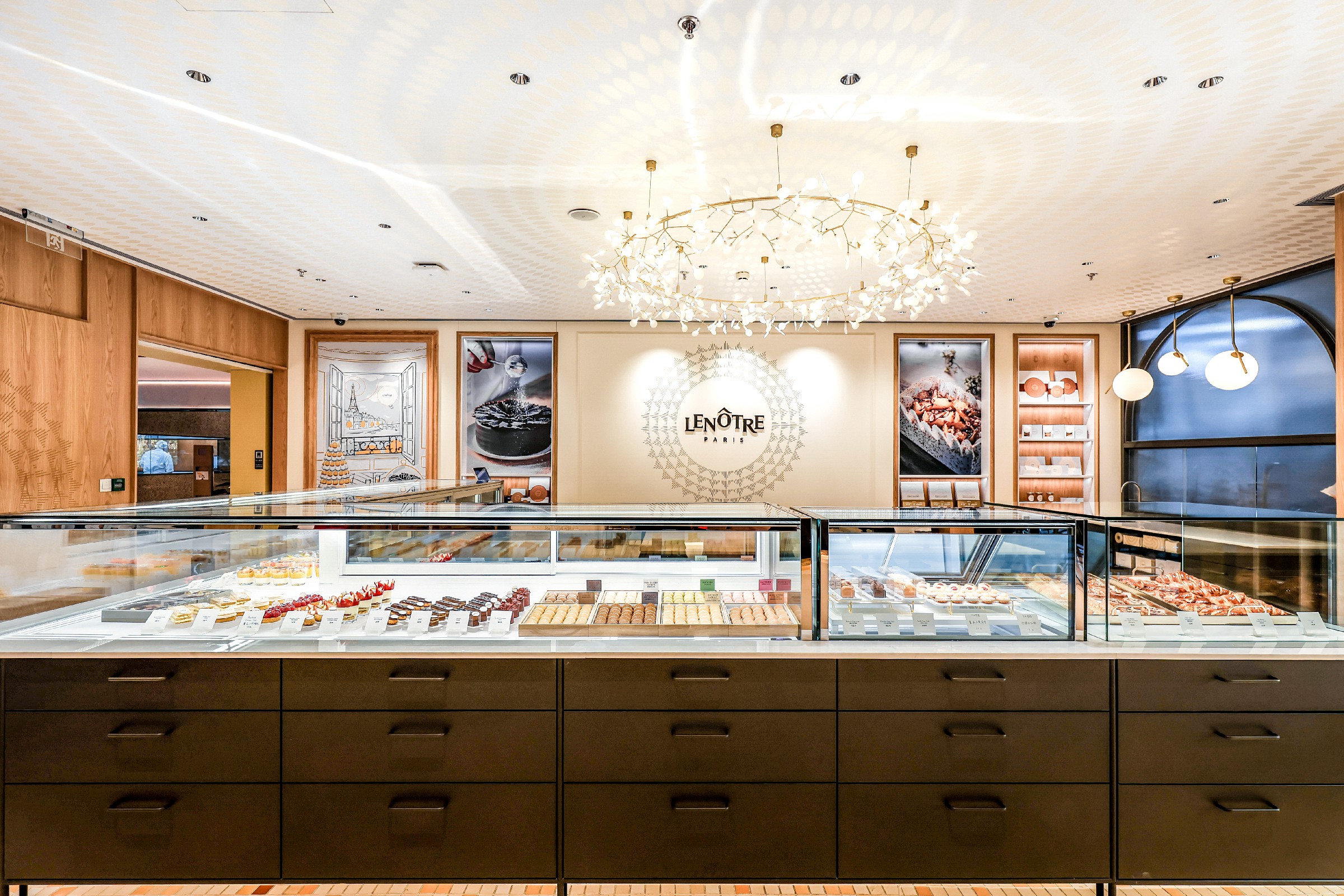 LENÔTRE雷诺特法式西点回馈所有劳动人,在劳动节期间举办"五一·欢乐大乐透"活动,派送快乐刮刮卡,中奖率100%,犒赏自己增添幸福。
To celebrate laborers around the world, LENÔTRE is organizing a May Day & Lucky Lotto event during this holiday period. Scratch tickets with a 100% odds of winning are offered at store for your extra luck and happiness.
5月1日-5月5日活动期间,到店消费即可获得"快乐刮刮卡"一张,关注公众号即可凭刮刮卡兑换。奖项包括玛德琳、沙拉杯等即时可兑换小甜品和大额礼金券,更有机会获得价值588元的母亲节蛋糕!
From 1 May to 5 May, you will receive a 'Happy Scratch Ticket' when you purchase at store. Redeem prizes by subscribing our WeChat account and presenting your ticket. Prizes include madeleines, salad cups and other small pastries and big gift vouchers, plus a chance to win a Mother's Day cake worth RMB 588!
甜蜜惊喜2:母亲节·妈妈的愿望都满足
Surprise No.2: Mother's Day & All Wishes Come True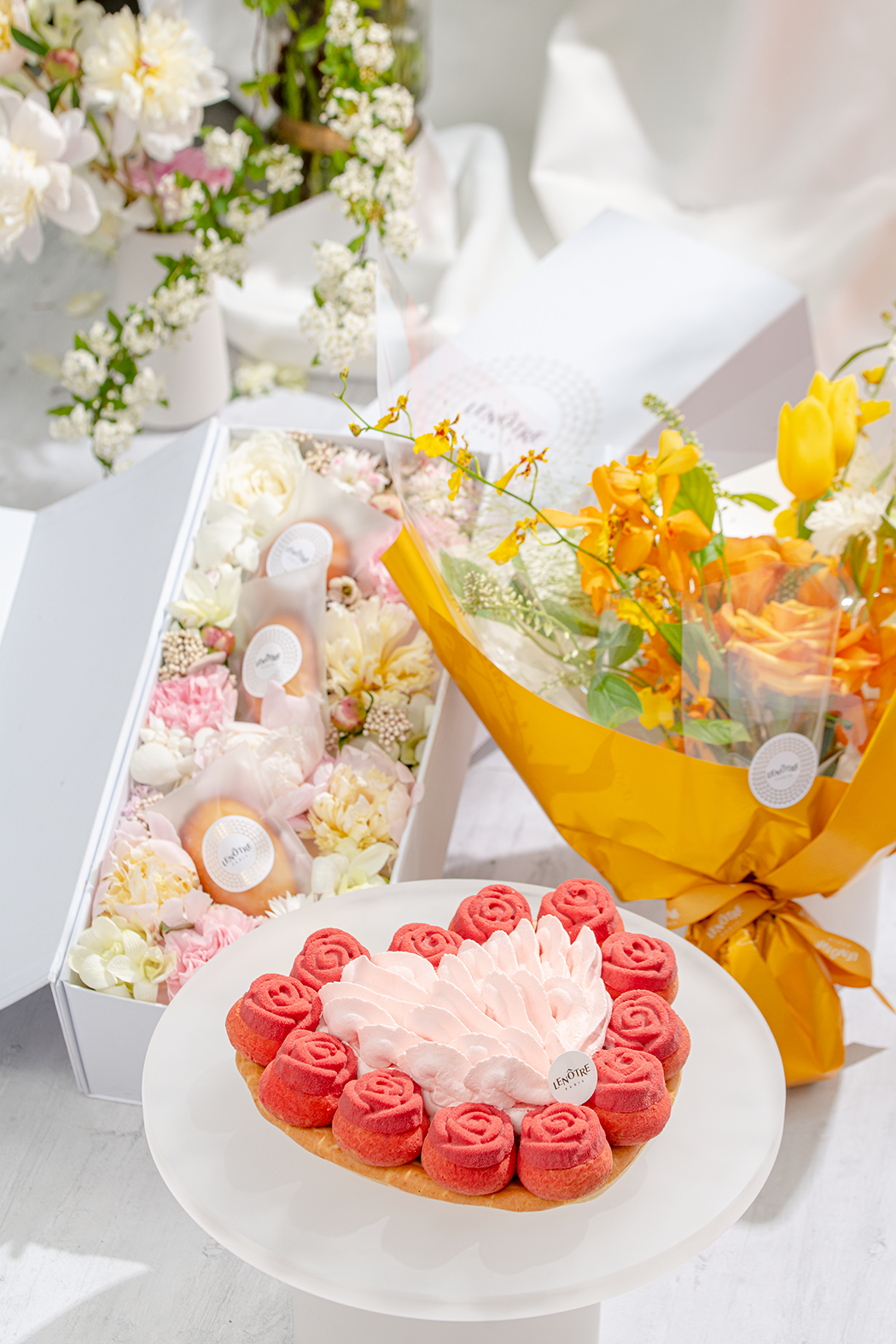 挚爱臻礼献给最爱的妈妈,LENÔTRE雷诺特法式西点母亲节限定蛋糕花礼上线,有花有甜,让妈妈如花儿般绚烂绽放,尊享精致优雅的甜蜜。共三款少女心满满的送礼选择满足不同需求:母亲节蛋糕(售价¥588);黄色系花束+母亲节蛋糕(售价¥688);粉色系花盒+玛德琳+母亲节蛋糕(售价¥988)。
Every mom in the world deserves the very best. And that's where the perfect gift comes in. LENÔTRE's special-edition Mother's Day Cake with Bouquet is now ready to surprise moms with its elegant design and sweet indulgence. Three gift options are beautifully packed for all budgets: Mother's Day Cake (RMB 588); Yellow Bouquet + Mother's Day Cake (RMB 688); Pink Floral Box + Madeleines + Mother's Day Cake (RMB 988).
节日限定母亲节蛋糕由心形甜酥底完美结合玫瑰草莓泡芙和香草轻奶油,佐以新鲜草莓和草莓香缇奶油,酥软松脆甜而不腻,带有水果清香。是法国宝贵甜品手工艺和对优雅精致生活的完美诠释,宠爱妈妈的不二选择,选购即赠小卡片一张。
Elegantly decorated with strawberry puff roses and light vanilla cream by the artisans at LENÔTRE, the festive heart-shaped pastry base is baked to perfection and paired with fresh strawberries and strawberry crème Chantilly to delight you with its crunchy texture that's sweet, but fruity and utterly refreshing. Spoil your mom this Mother's Day by giving her this perfect treat of French flair and craftsmanship. Your order comes with a greeting card as a bonus.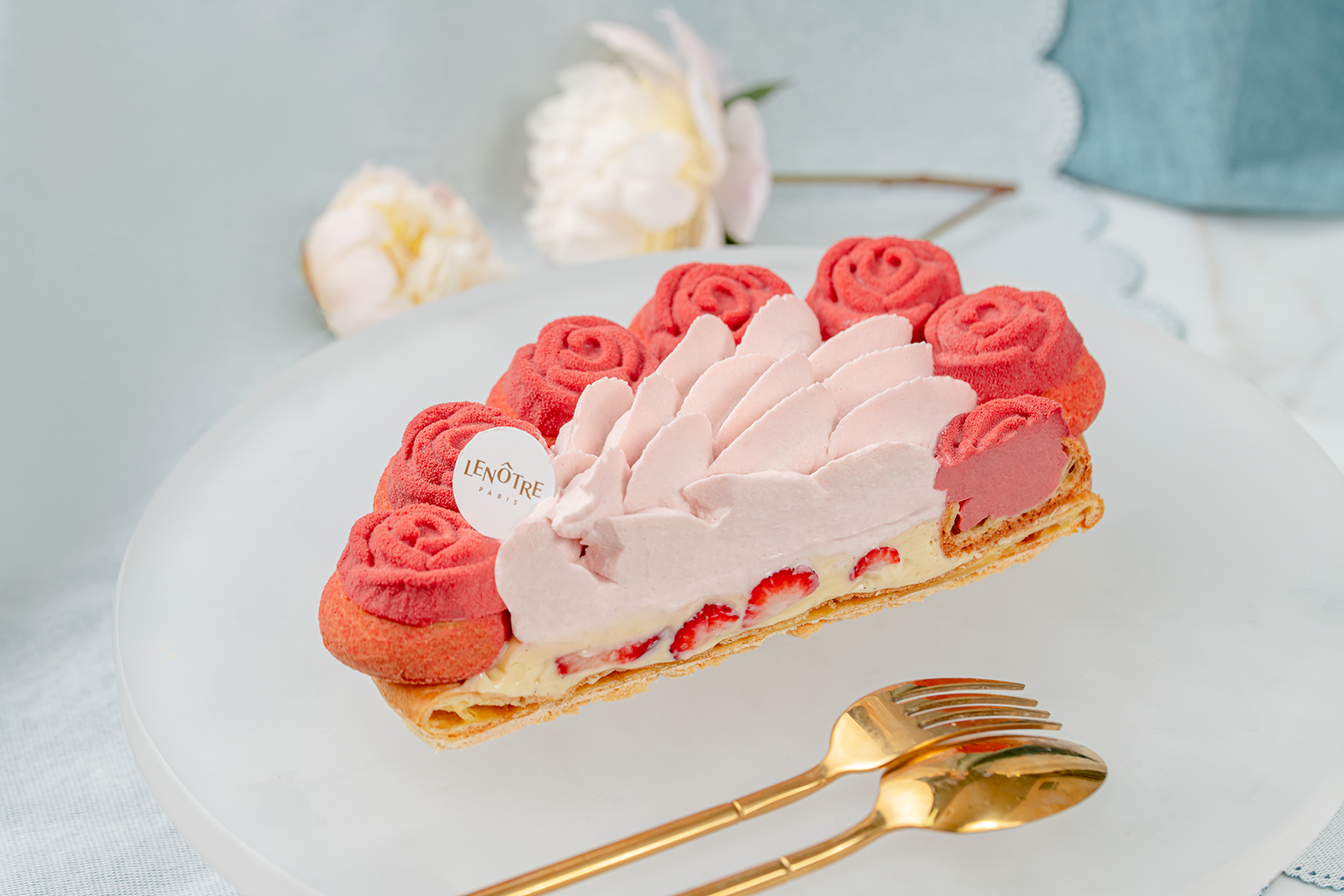 即日起至4月30日预订LENÔTRE雷诺特法式西点母亲节限定蛋糕花礼即享88折,将预订订单发送留言到LENÔTRE雷诺特公众号后台,可参加抽奖活动,母亲节当天将抽取3位幸运儿送出 1000。5月1日至5月6日预订可享95折。
From now to 30 April, you can enjoy 12% off at ordering LENÔTRE Mother's Day Cake with Bouquet gift sets. Leave your reservation message on LENÔTRE's WeChat account to participate the lucky draw event. On Mother's Day, there will be three lucky winners, and each will receive a cashback scheme worth RMB1,000. Get 5% off when order is placed from 1 May to 6 May.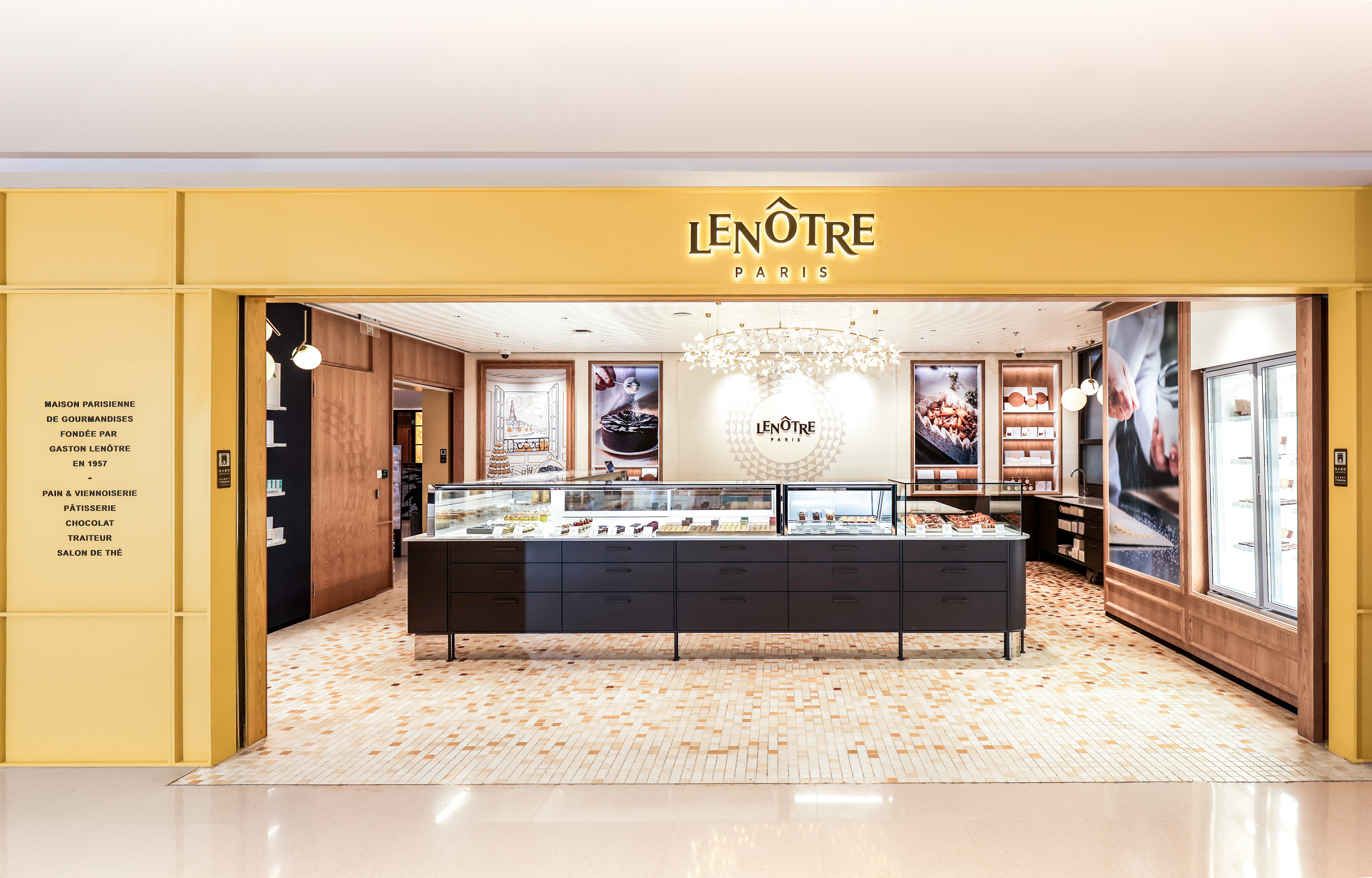 LENÔTRE雷诺特法式西点(新天地店)
地址:上海市兴业路123弄6号新天地时尚I商场L2 16-17单元
营业时间 :周一至周日 10:00-22:00
预订电话:021-63338657
LENÔTRE French Pastry (Xintiandi)
Address:No 16-17 L2, Xintiandi Style (I), No 6. Lane 123 XingYe Road, Shanghai
Opening Hours:Mon-Sun 10:00-22:00
TEL:021-63338657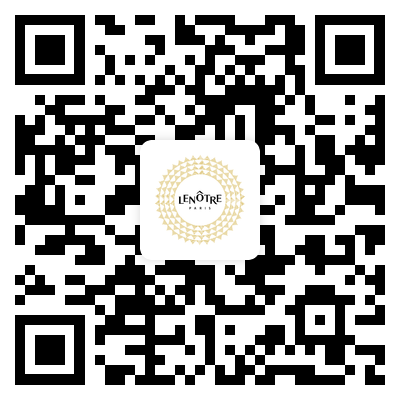 ---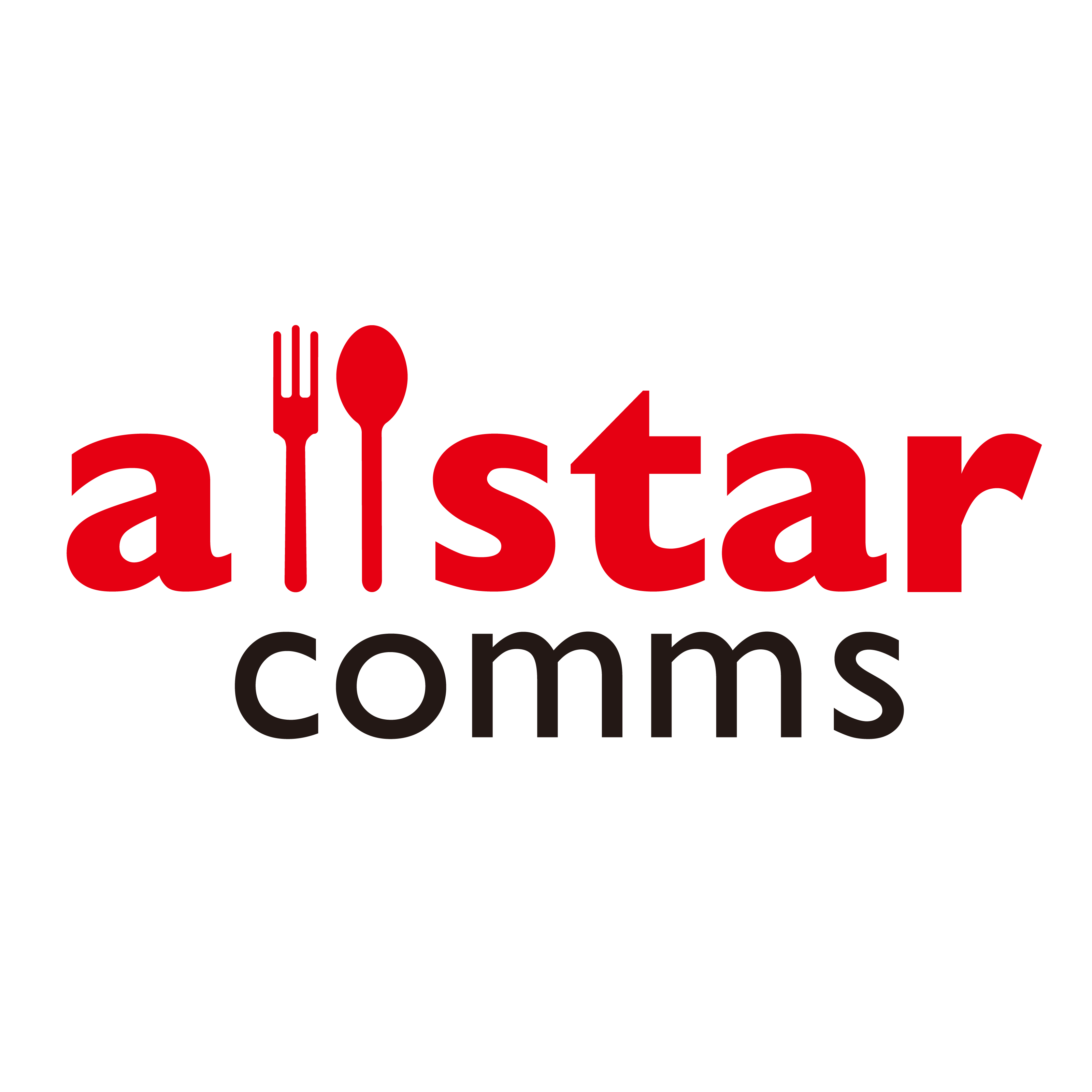 如有任何公关需求
请联系上海食达文化传播有限公司:
公关副总监 Lucy Lee,
lucylee@allstarcomms.com
公关专员 Olivia Lu,
olivialu@allstarcomms.com
For further media/PR inquiry,
please contact Allstar Communications Ltd.,
Associate Public Relations Director / Lucy Lee, lucylee@allstarcomms.com
PR Executive /Olivia Lu, olivialu@allstarcomms.com