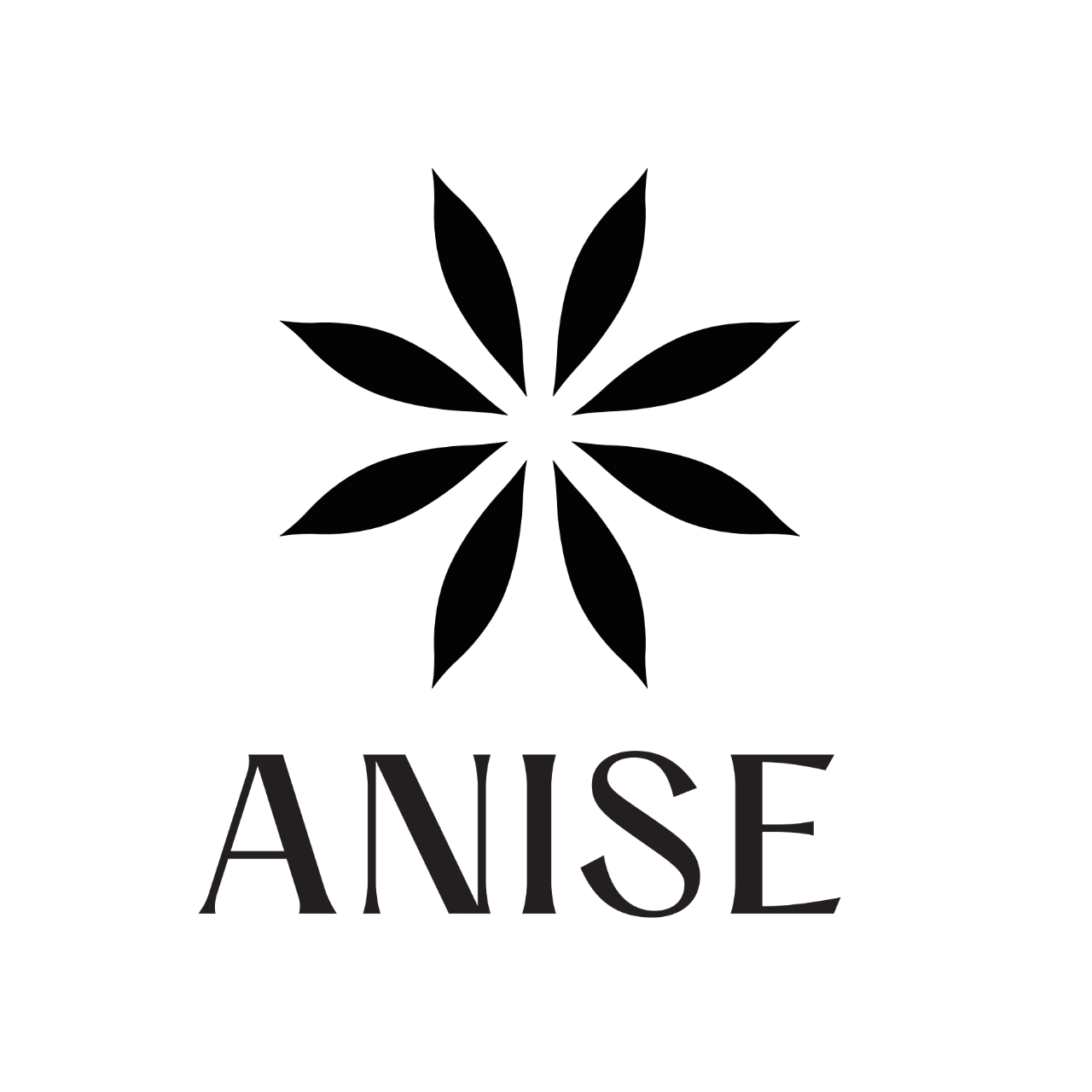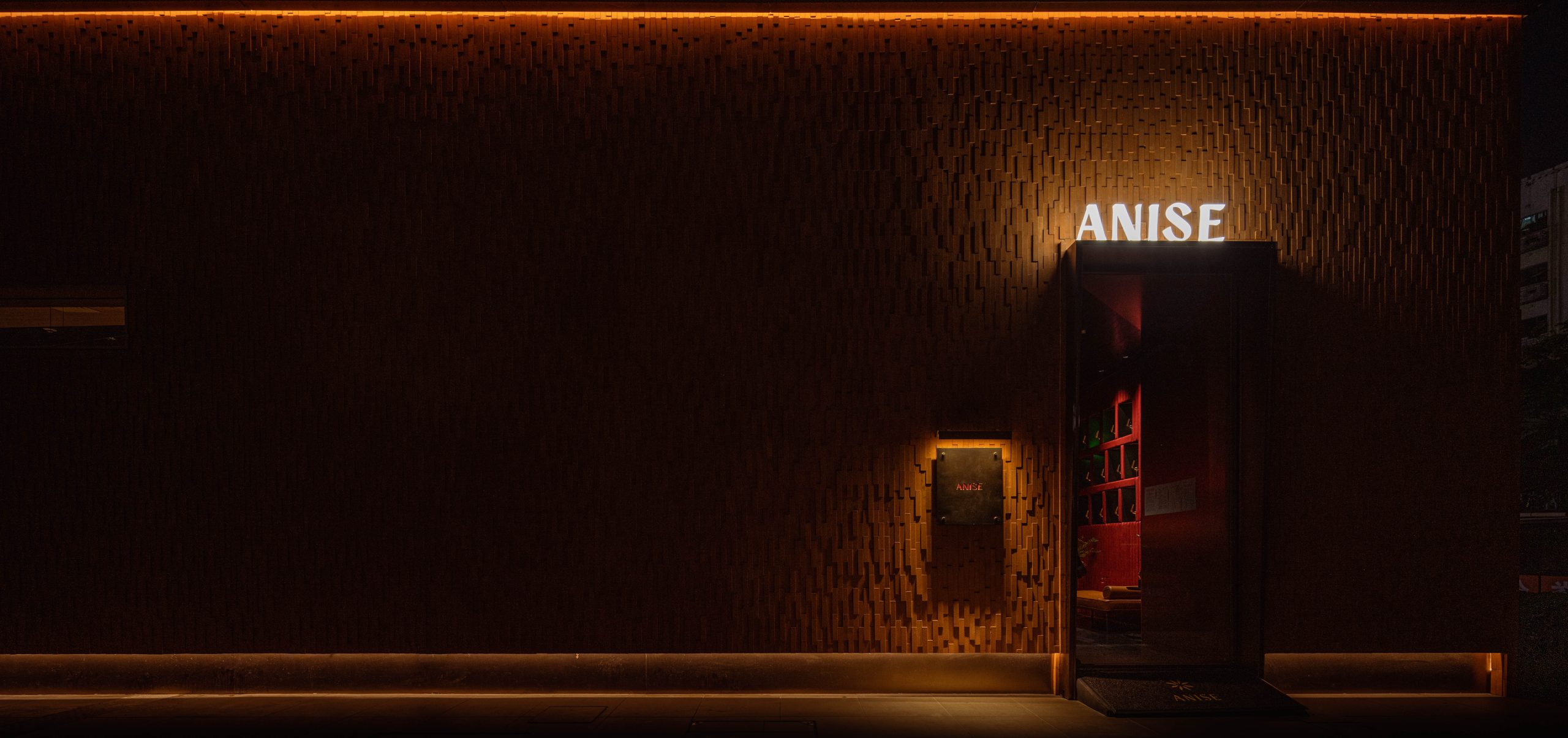 2022金秋时节,Allstar Communications食达文化携手深圳ANISE,摩登解读法式创新融合料理。今年7月,ANISE餐厅进驻深圳罗湖区,匠心具足迈出坚实步伐,从餐厅所处广东在地环境以及主厨Julien在澳门和上海的成长经历中汲取灵感 – 创造法式、粤式和本帮菜式的融合,以料理的深度与温度,提供一种深深尊重当地传统和文化的现代精致餐饮体验。
Golden autumn of 2022, Allstar Communications surprises with its collaboration with ANISE in Shenzhen, bringing modern and innovative French cuisine. In July this year, ANISE opened in Shenzhen's Luohu district. Drawing inspiration from the local terroir of Guangdong and Chef Julien's working experience in Macau and Shanghai, the restaurant fuses French, Cantonese and Shanghai cuisines, representing a contemporary fine dining experience that deeply respects local traditions and culture.
ANISE料理 Cuisine
ANISE餐厅以一套完整的品鉴菜单和酒水搭配,结合放松和诚挚的服务,向食客提供极致的现代法式创新料理体验。主厨Julien以欧洲料理技巧和对当地食材的理解去凸显地域文化特色,融入中国不时不食的节气文化来更新和调整菜单,本地传统与新式的碰撞,透过料理与宾客产生情感连结。ANISE招牌菜品有凸显地域特色的「生腌象拔蚌」,灵感来源于主厨Julien女儿所玩盲盒游戏的「克莉丝的秘密」以及出自儿时记忆的「咖啡和太妃」。
ANISE offers diners a modern and innovative French culinary experience with a complete tasting menu and wine pairing combined with relaxed and sincere service. Chef Julien draws on European culinary techniques and his understanding of local ingredients, incorporating Chinese philosophy of eating according to seasonality. He creates a unique fusion cuisine style inspired by local traditions and innovative dishes to develop a unique connection with his guests. Signature dishes include Geoduck, which highlights distinctive culinary styles, Chris' Secret, inspired by a blind box game played by Chef Julien' s daughter, and Coffee & Toffee that pays tribute to childhood memory.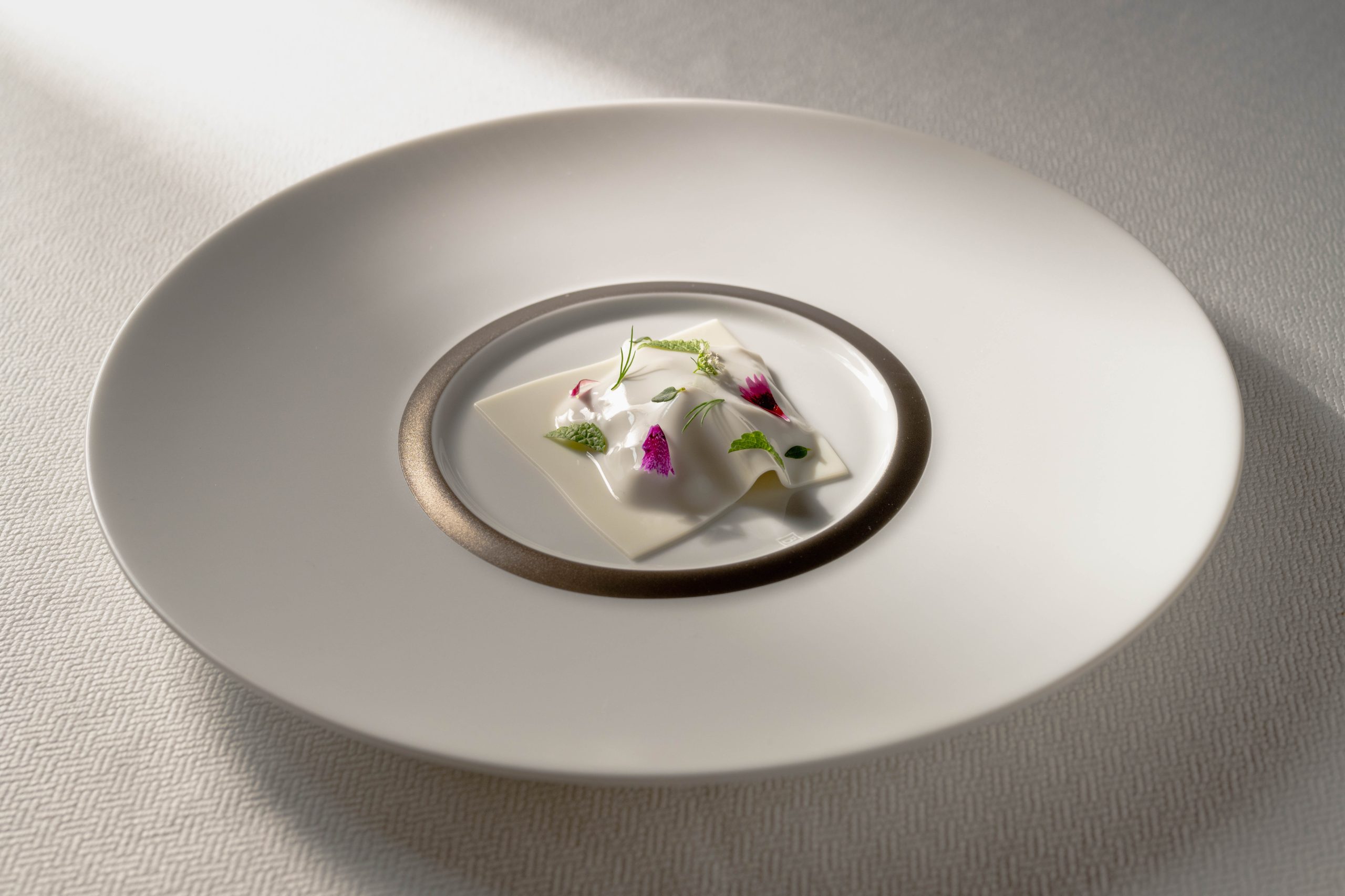 生腌象拔蚌 Geoduck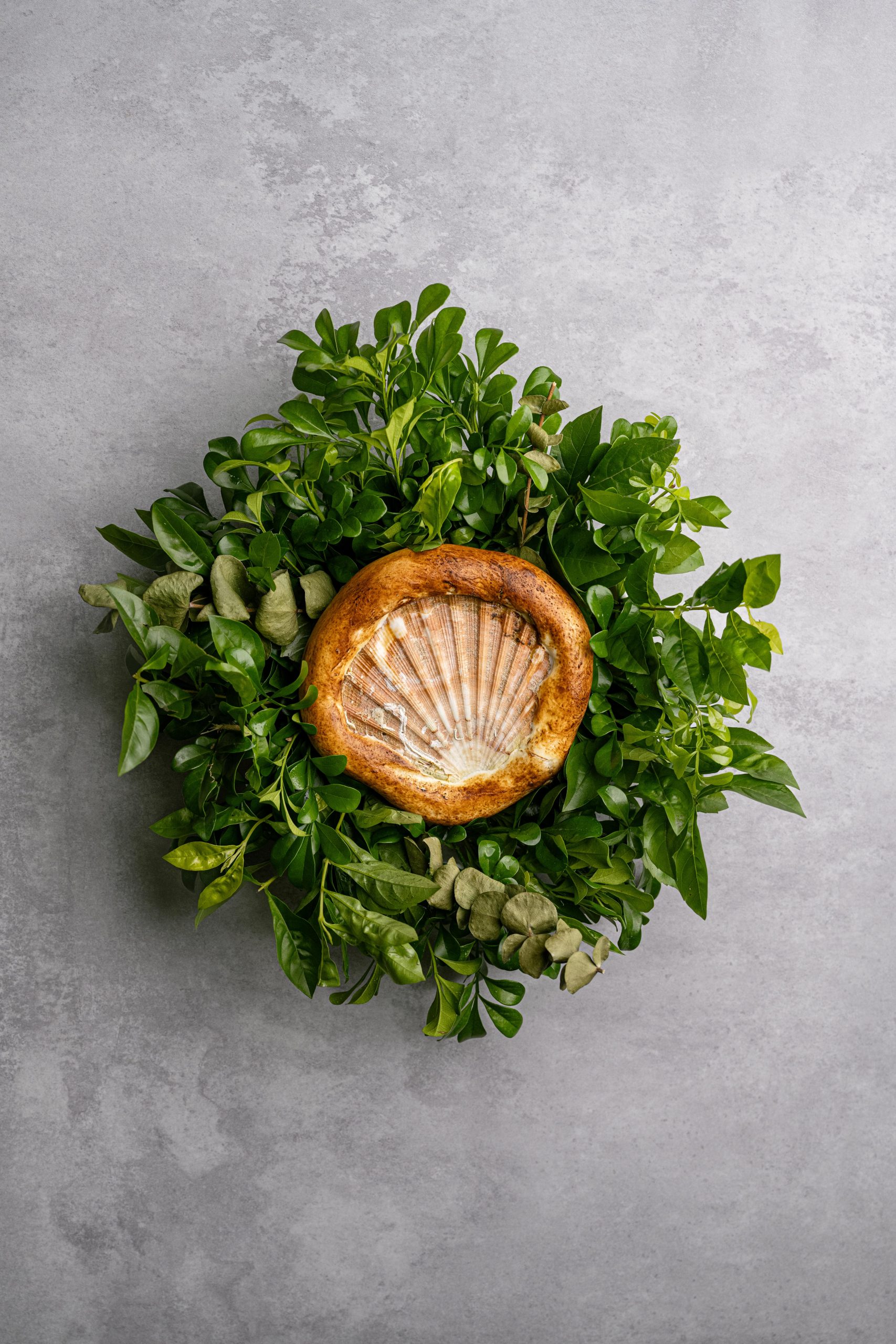 克莉丝的秘密 Chris' Secret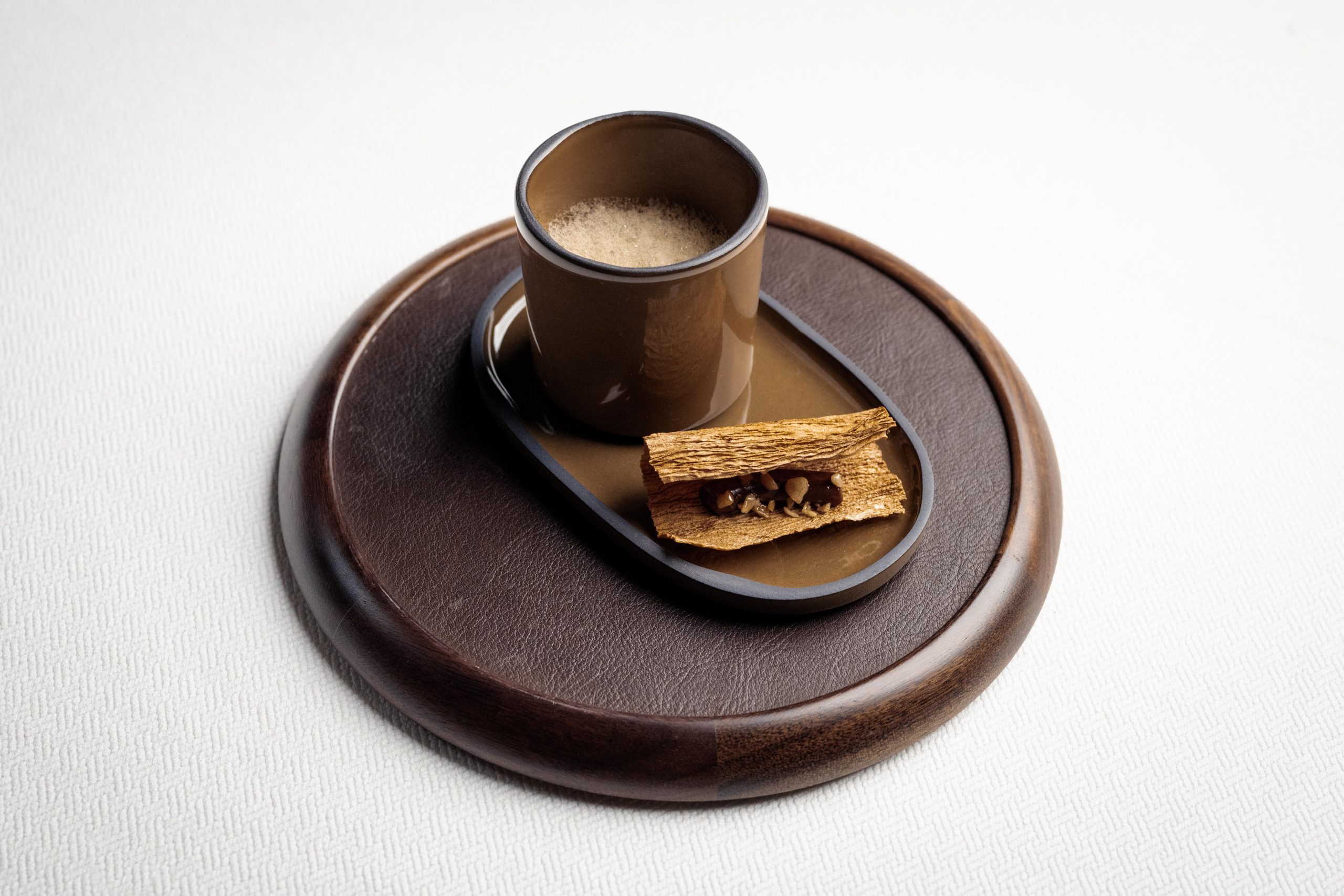 咖啡和太妃 Coffee & Toffee
ANISE团队 Team
主厨徐亮Julien拥有十余年米其林三星餐厅的工作经验,曾于澳门Robuchon和上海Ultraviolet担任副厨,积累扎实厨艺与管理长才,以行政副总厨身份筹备并打理北京璞瑄酒店,更以行政总厨身份筹备南京悦榕庄酒店开业。
Chef Julien Xu has more than ten years of experience working at three-starred Michelin restaurants including Robuchon in Macau and Ultraviolet in Shanghai as Sous Chef. Julien has developed solid culinary and management skills to prepare and manage the Puxuan Hotel in Beijing as Executive Sous Chef and the opening of the Banyan Tree Hotel in Nanjing as Executive Chef.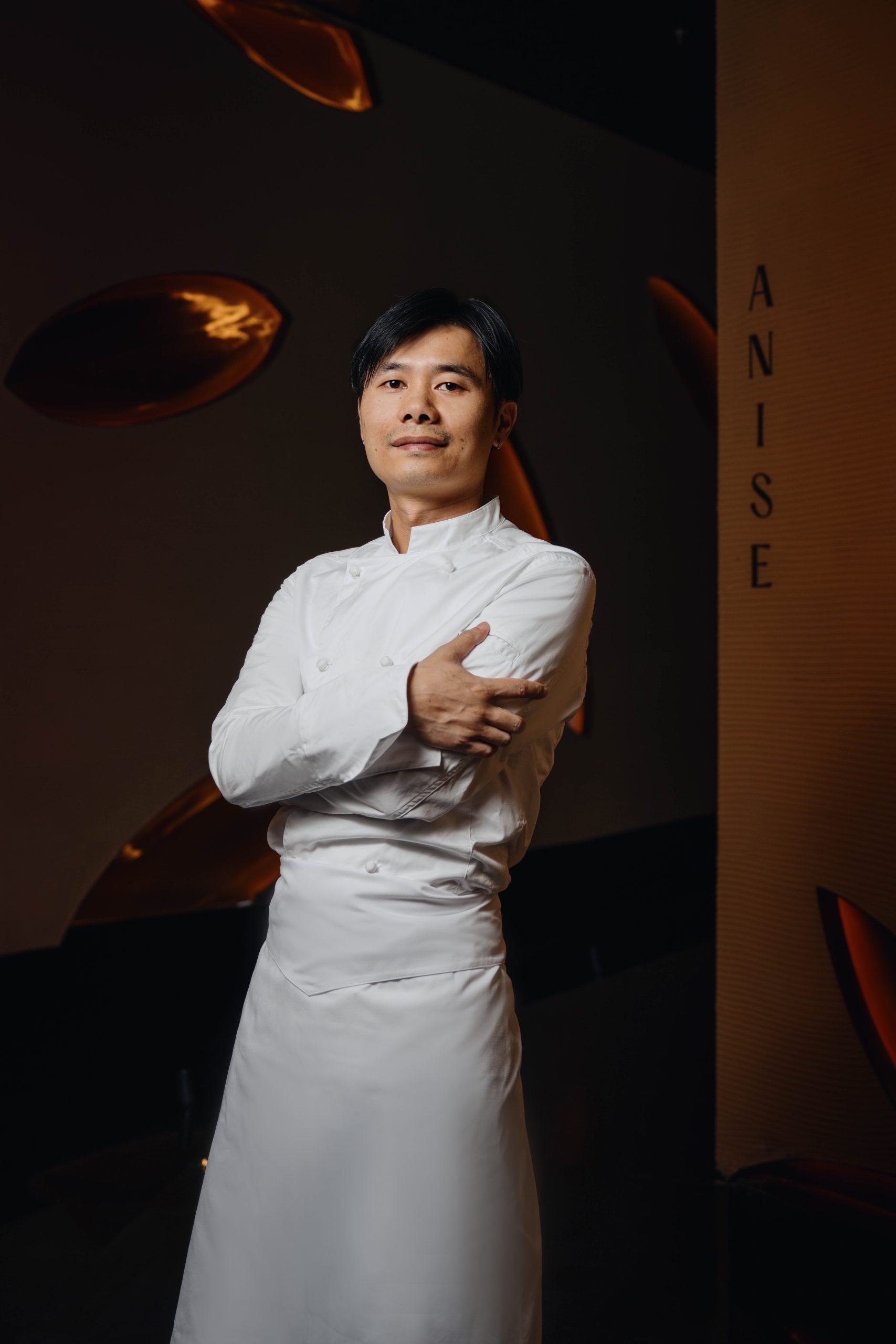 主厨徐亮
Chef Julien Xu
Julien透过ANISE铺陈一处属于他自己的剧场,从深厚的传统法餐料理技艺出发,将生活经验与记忆味觉融入菜品,从中寻找与宾客的共鸣,透过料理反应二十余年厨师生涯经历的沉淀与淬炼,挑起美好回忆的味觉体验。
Through ANISE, Chef Julien has created a theatre of his own. Drawing on his solid French culinary skills, he incorporates life experience and memorial tastes into his dishes to resonate with his guests. With Chef Julien's 20 years of experience as a chef, he finds common memories with his guests in a delicious and memorable story.
ANISE首席侍酒师陈翛然Sean Chen入行近七年,曾担任澳门银河Café de Paris侍酒师、广州Emmelyn餐厅首席侍酒师。多次参加比赛并取得荣誉-2017年澳门最佳侍酒师,2019年澳门盲品大赛冠军,2021年中国全国侍酒师大赛冠军。他结合自己的侍酒理念与ANISE现代法式料理的主旨,诠释出菜品与酒水间搭配的巧思。
Head Sommelier Sean Chen has joined ANISE Shenzhen with seven years of experience in the industry. Sean was former sommelier at Café de Paris in Macau, former head sommelier at Emmelyn Restaurant in Guangzhou, Best Sommelier in Macau 2017, Winner of Macau Blind Tasting Competition 2019, and Winner of China National Sommelier Competition 2021. He combines his sommelier philosophy and modern French cuisine to tell captivating stories about French cuisine and wine pairing.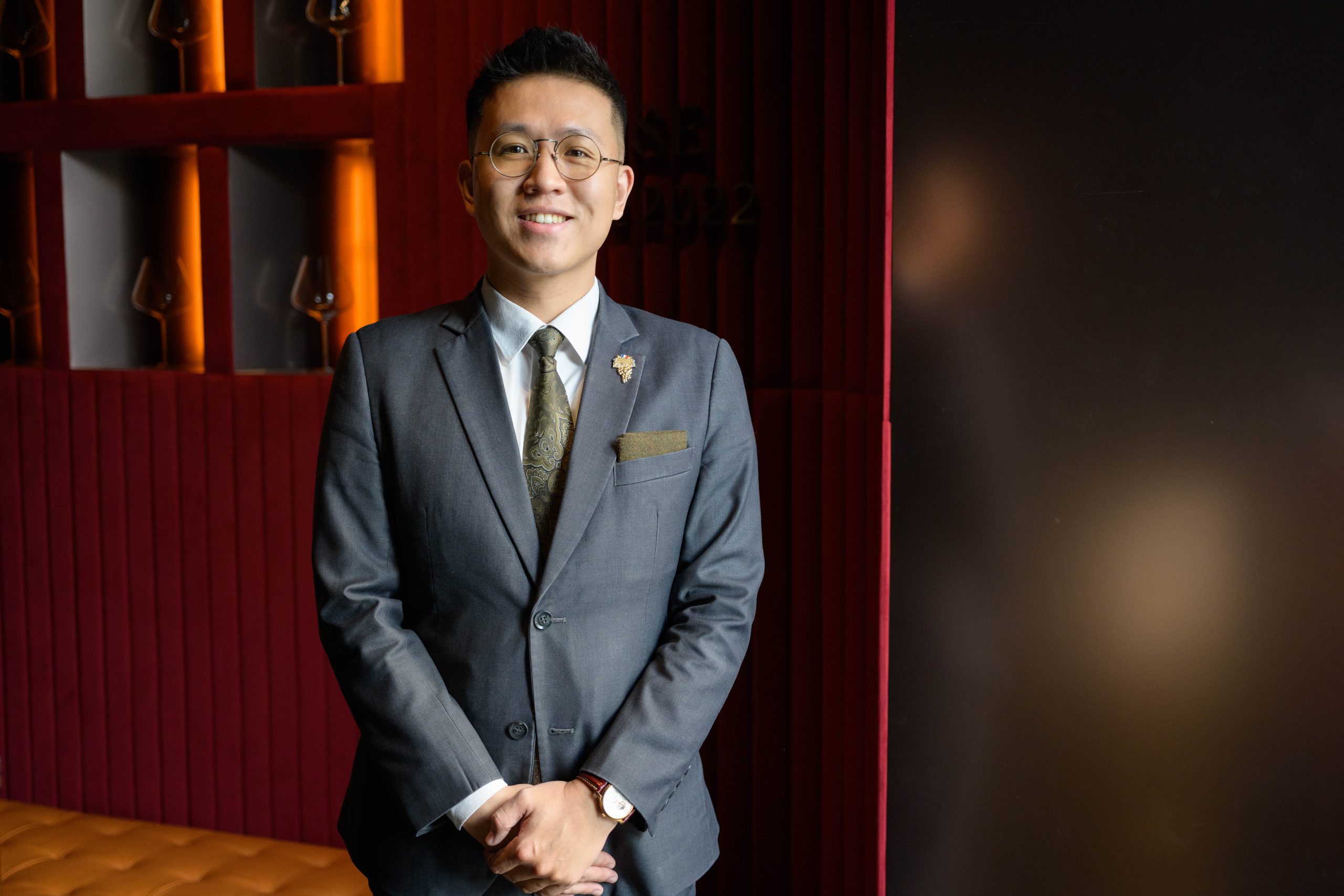 首席侍酒师陈翛然
Head Sommelier Sean Chen
ANISE内部环境 Design
餐厅以Floating box漂浮盒子为设计理念,整体风格漂浮于现代和沉稳之间,主色调以橙、红、棕三色相融合,从吧台区域由浅入深直至PDR包房空间,也代表着体验层级的深入。外立面材料选用"陶"与"砂"的材质,与拥有神秘色彩的"八角"元素理想配对,质朴中带有质感,富有庄重而沉稳的气质。
The restaurant is designed with the concept of a 'floating box' accentuated by orange, red and brown hues to strike a balance between modernity and tranquility. The layout follows an experience hierarchy from the bar area to the private dining room with the façade featuring materials like 'clay' and 'sand' to echo the exotic element of 'anise', exuding an air of calmness and rustic intimacy.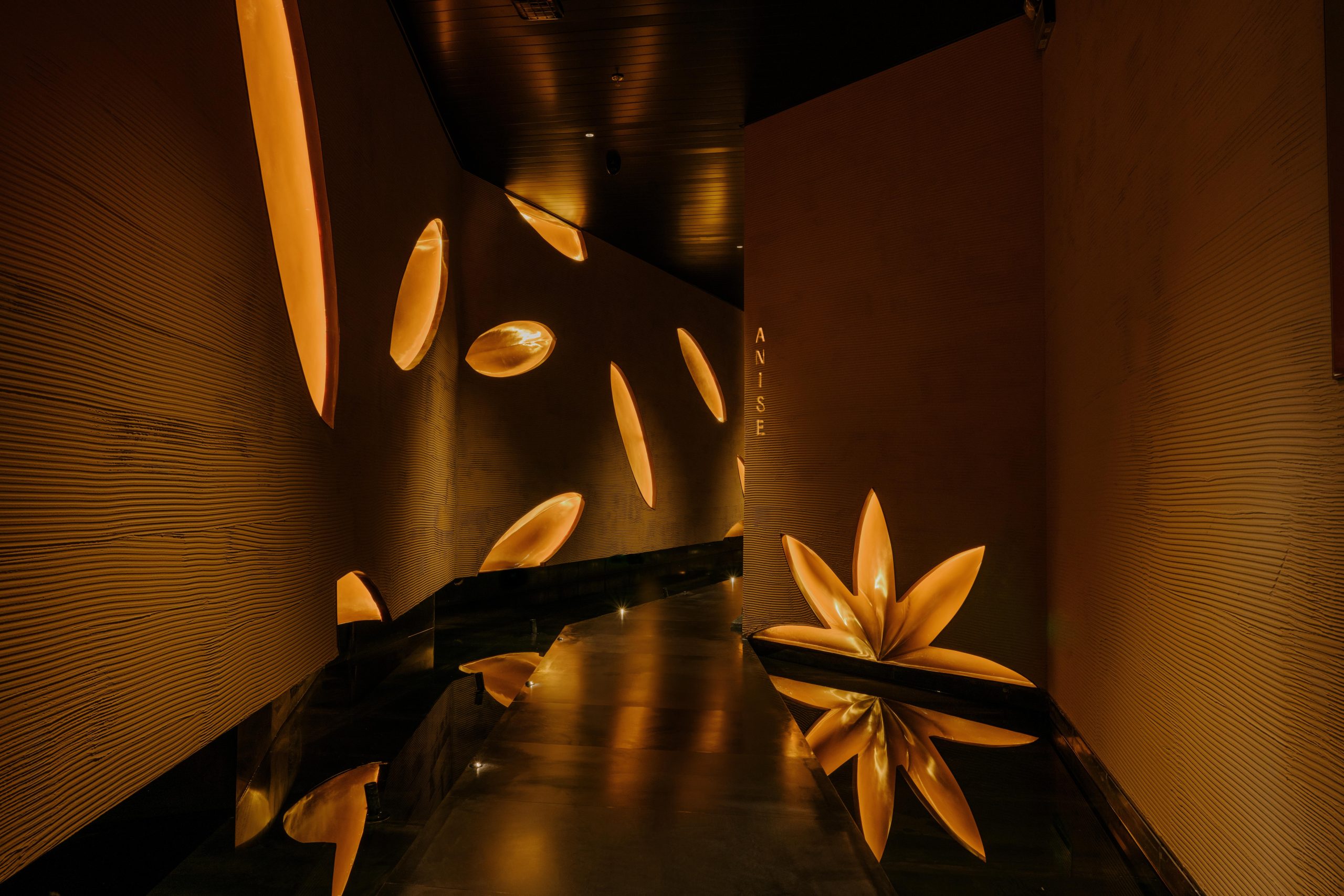 长廊 Corridor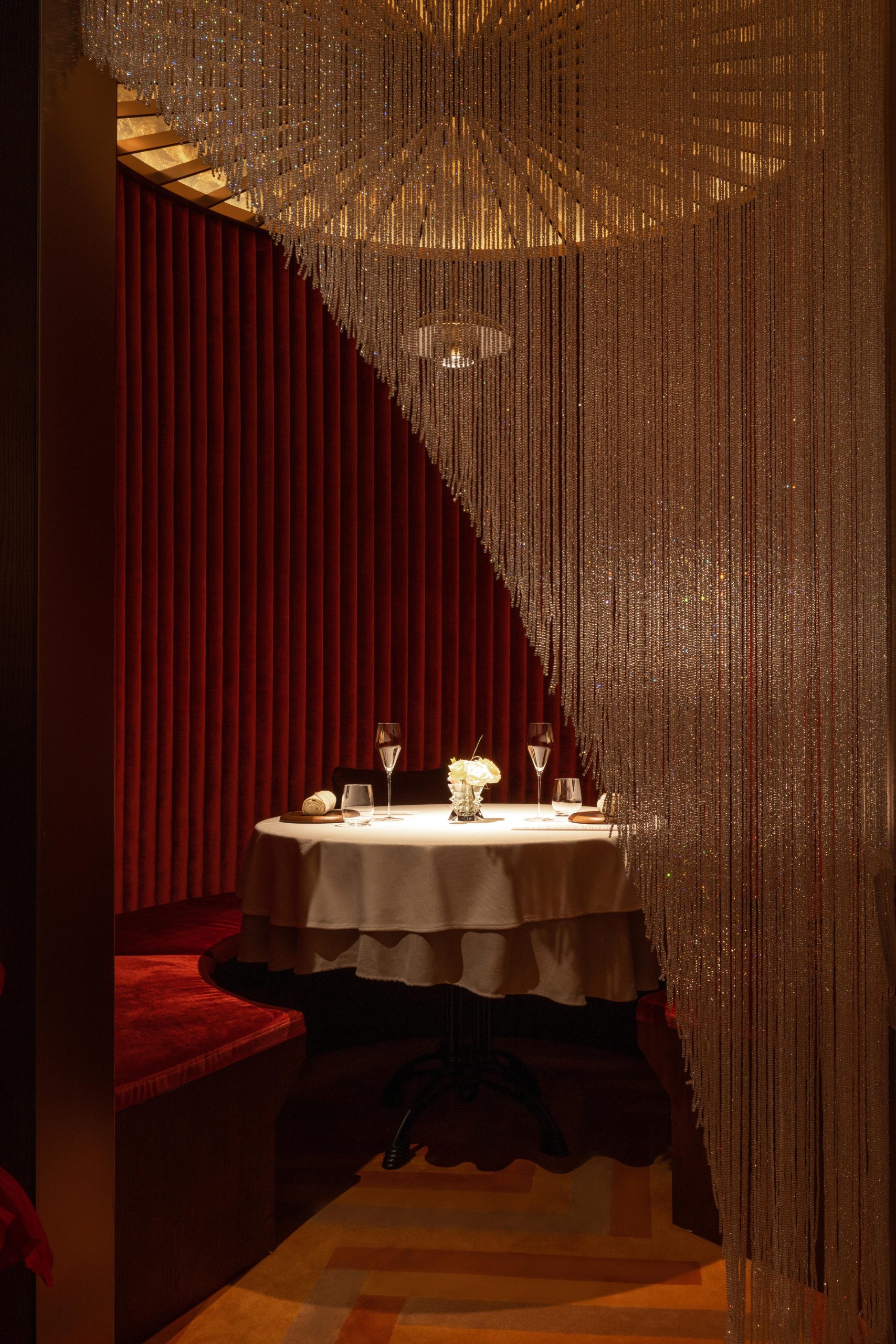 卡座 Booth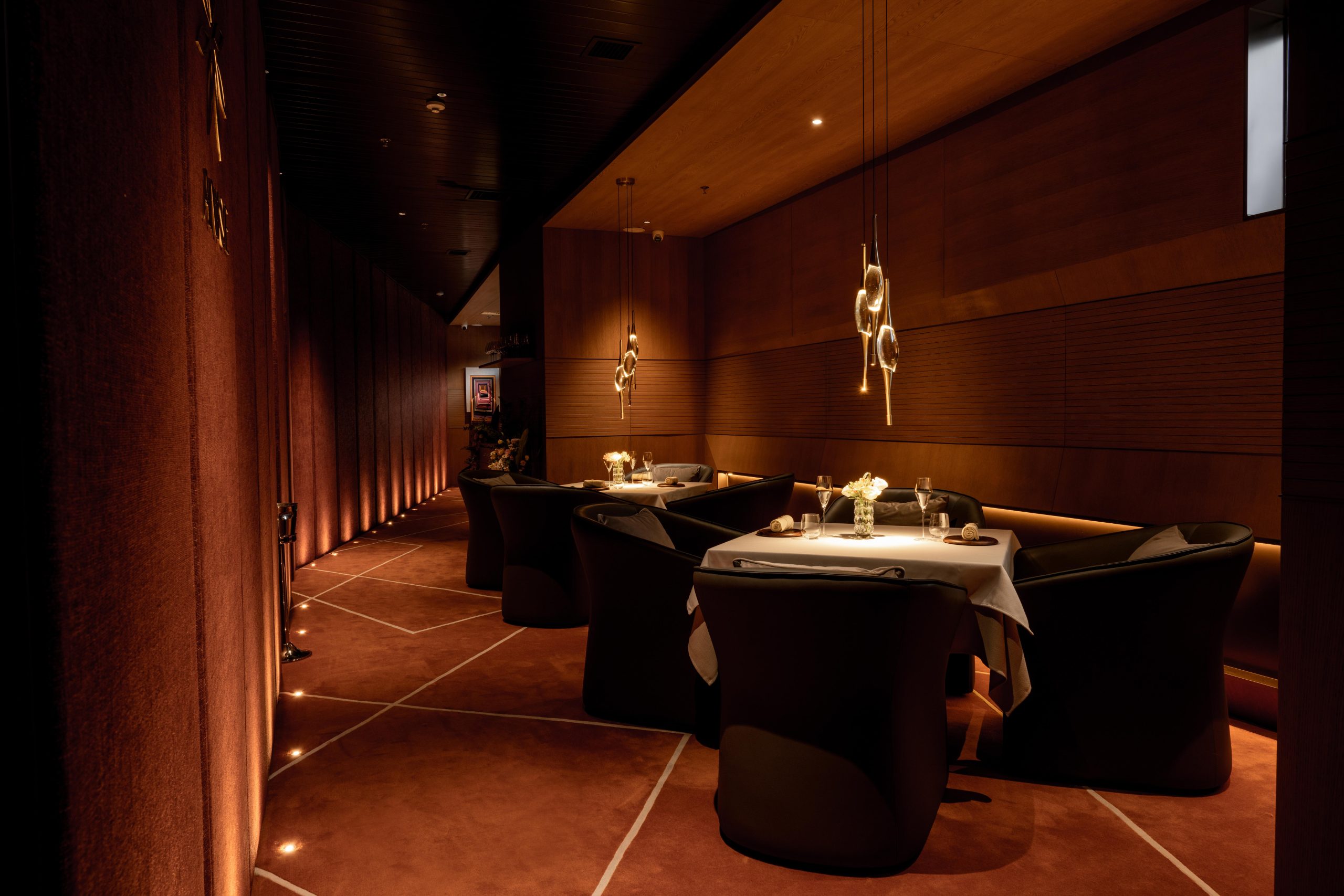 散台区域 Regular Table
温馨提示
Please be gently reminded
营业时间 Opening time
周二至周日 Tue. to Sun. 17:30 – 23:00
(周日营业仅限当天中午12点前的预订)
Sundays are only open for bookings
made before 12 noon on the same day.
着装提示 Dress code
商务休闲/正装 Business Casual/ Formal
官方网站 Web
www.anisesz.com
如您遇到任何问题,欢迎随时与餐厅沟通。
If you have any problems during the reservation process, please do not hesitate to contact the restaurant.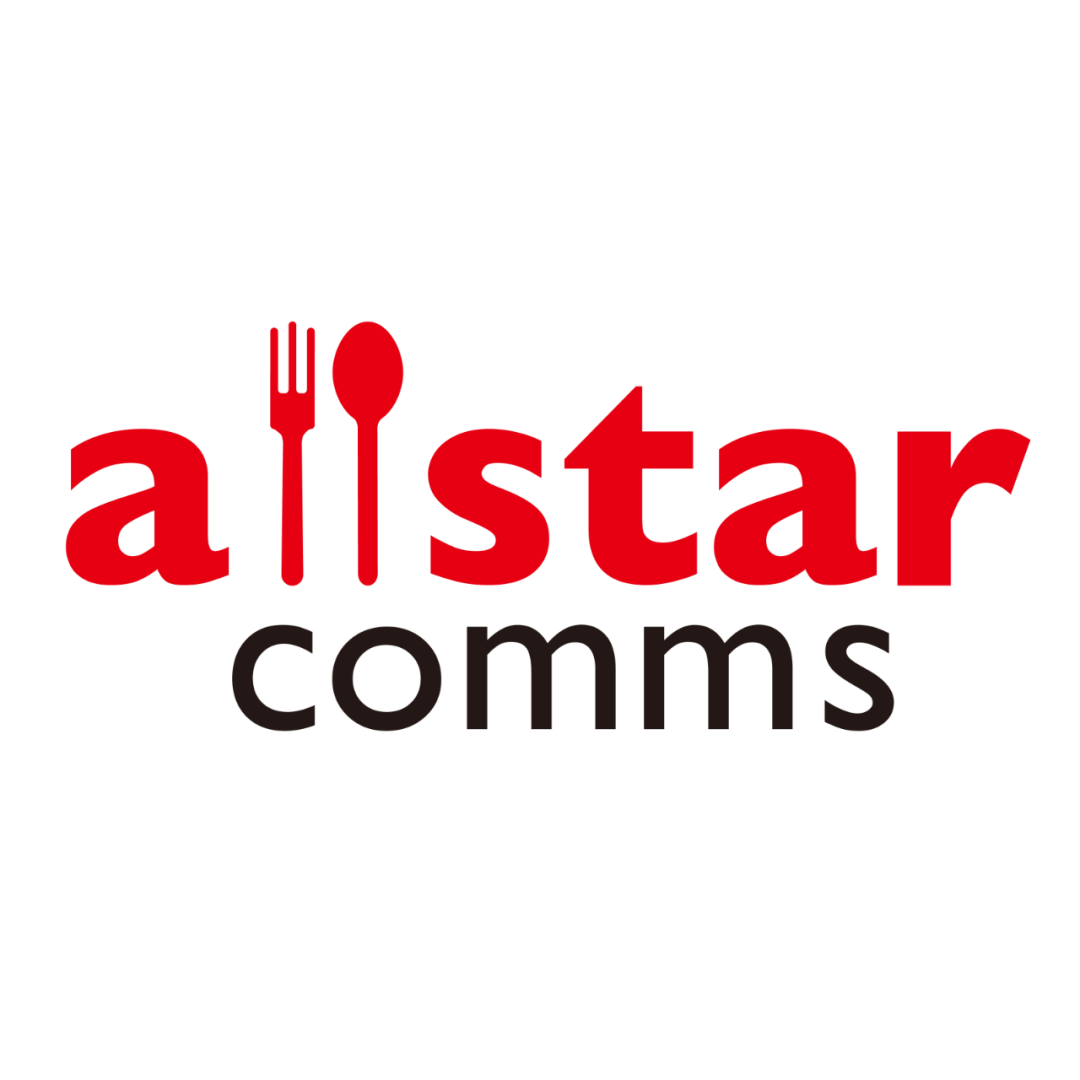 如有任何品牌顾问需求
请联系上海食达文化传播有限公司:
资深传播顾问 Daniel Zhu,
danielzhu@allstarcomms.com
传播顾问 Mona Cheng,
monacheng@allstarcomms.com